January 28th, 2009 by Sean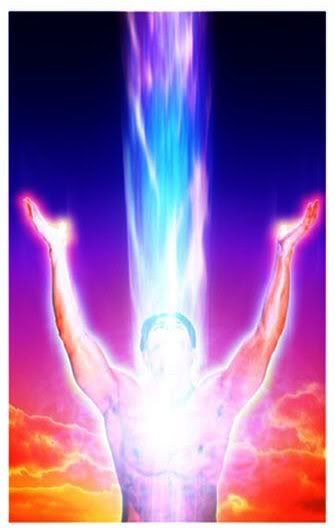 1 Thessalonians 4:14
For if we believe that Jesus died and rose again, even so God will bring with Him those who have fallen asleep in Jesus.
Mainstream Christianity fixates on the myth of the immortal soul (an idea that came from the famous Greek philosophers). As a result, when many read this verse, they conclude that when Jesus returns, he will bring with him the souls of those in heaven to be reunited with their bodies in the resurrection. What follows is Dr. John Roller's response to this objection. Dr. Roller is an expert on the doctrine of Conditional Immortality (also called "the sleep of the dead" or "soul sleep"). His impassioned defense of the importance of this doctrine can be watched or listened to on our Death is Sleep resource site. More information about Dr. John Roller, including some articles, may be found on his website.
QUESTION OF THE MONTH
Q: Some people take 1 Thessalonians 4:14 – "For if we believe that Jesus died and rose again, even so them also which sleep in Jesus will God bring with him" (KJV) – to mean that Jesus will bring "back" (from Heaven to Earth) the "souls" of those who have died believing in Him, and place them into their newly-resurrected bodies. What's a good way to counter this? Even in the NASB, it sounds like God is sending someone back with Jesus. I was once asked, "What is it that Advent Christians can't understand about the word 'bring'?"

A: The KJV is a perfectly good TRANSLATION of what the Greek SAYS in this verse. The problem is in the INTERPRETATION of what those words mean. Those people's first mistake is in thinking that the verse says anything at all about SOULS as opposed to BODIES. The verse doesn't mention EITHER of those two words. It talks about a group of PEOPLE that it refers to as "THEM" – those people are said to be "ASLEEP" (three times: vv. 13, 14, 15). What part of the word "asleep" does your questioner not understand? The next mistake is in the quiet substitution of the word "send" for the word "bring." That substitution is designed to support the idea that God is sending souls back to earth to enter into their newly-resurrected bodies. But that is not what is happening here. God is "bringing" the sleeping dead, but the question is – FROM WHERE TO WHERE? The beginning of the verse speaks of Jesus dying and rising again. The verse is an "if…then" statement. "If" establishes the premise; "even so" establishes the conclusion. The conclusion must match the premise, or the statement is illogical. Paul would never be illogical; he was a well-trained logician and he was inspired by the Holy Spirit, Who is Logic itself (in addition to many other things). The premise refers to Jesus' DEATH and RESURRECTION; therefore logically, the conclusion MUST refer to the sleepers' DEATH and RESURRECTION. The verse can be clearly understood if one will only allow the insertion of a few italicized (implied) words, like is done hundreds of thousands of times throughout the KJV. It should be read, "For if we believe that Jesus died and rose again, even so them also which sleep in Jesus will God bring back to life with him." The passage goes on (in verse 15) to say that we who are alive will not precede those who have died. The reverse is also true. Those who have died will not precede the living in receiving their eternal reward. We will be caught up TOGETHER to meet the Lord in the air (verse 17).

If you have a question that you'd like me to answer in a future issue of the Roller Update, please send it (right away!) to johnroller@faithbiblechristian.com.
Another point that could be made is that our text in question (1 Thes. 4.14) is that it is referring to the people who have just been resurrected and have already met Jesus in the air. Here is how this scenario works out.
A. Jesus arrives in atmosphere
B. Saints resurrected and meet Christ in the air
C. Jesus brings saints with him to his destination (presumably to establish kingdom in Jerusalem)
158 Responses to "1 Thessalonians 4.14"
Hi Sean,

I do agree that "immortal soul" ideas are not biblical …. and I would add that "bodily resurrection" ideas (which all are implying that "bodies" are resurrected and either re-united with something [spirit?] or newly quickened by something [spirit?]" are not biblical either. All ideas of "bodily resurrection" require that "something" of a person seems to be "alive" during the time between the end of a person's life as a living soul (sometimes referred to as "physical death") and the moment of resurrection …. which seems to contradict the Scriptures which speak of those whose earthly life has come to its end prior to the resurrection as being DEAD (and not just "partly dead").

It seems that some use the term "soul sleep" which in itself also contradicts the biblical teaching of the dead being dead prior to the resurrection …because they use the term "sleep" as indicative of "somehow alive", seeing that "sleeping" is something which pertains to living people.

When the Scriptures use the term "sleep" in reference to a DEAD person, they do so by employing a figure of speech called "euphemism", but not to indicate that something about the person is still "somehow alive" or "sleeping". The person in a literal sense is DEAD, but by means of euphemism described as "asleep" (see Joh 11, where both terms are used in the text concerning dead Lazarus)

In addition, the whole presentation by Mr. Roller in itself does not seem to take into consideration the time factors involved in the Scriptures dealing with the resurrection and the coming of the Lord, nor does he seem to take into consideration when and to whom the epistle was originally addressed and what implications this has on who the "we who are alive and remain …" are

Cheers,
Wolfgang

Wolfgang,

It is more than a little cavalier for you to suggest that the idea of bodily resurrection is a non-biblical idea, with no evidence to support your cause. I'm actually reading a part in a book where the author explicitly makes clear the distinction between pagan ideas and Jewish ideas – and this is the distinction. The Jewish people believe in bodily resurrection whereas pagans do not.

When it comes to using this verse to show that the dead are not alive in heaven in some immaterial form, the most revealing and underused aspect is the context.

There's even no need to point out the obvious, that it's about "bringing" and not "sending", that it's "them" and not "souls". The context is very clear:

1 Thessalonians 4:13 But we do not want you to be uninformed, brethren, about those who are asleep, so that you will not grieve as do the rest who have no hope.

If these first century Christians believed the soul of the faithful dead goes to heaven, why would they "grieve" over those among them who have died? Didn't they know they're with Jesus in heaven? And if they didn't, and these immaterial souls go to heaven after death, wouldn't this have been an excellent opportunity for Paul to reveal this to them?

The text is obvious: neither the Thessalonians, nor Paul, believed that man's soul goes to heaven after death. In comforting them about their dead, Paul appeals to resurrection, and nothing else. In contrast to those "who have no hope", he present the hope of the resurrection, not of the supposed immaterial existence in heaven after death.

Almost the same idea is present in 1 Corinthians 15:

1 Corinthians 15:16-18 For if the dead are not raised […] 18 then those also who have fallen asleep in Christ have perished.

1 Corinthians 15:32 If from human motives I fought with wild beasts at Ephesus, what does it profit me? If the dead are not raised, then let us eat and drink, for tomorrow we die.

If there's no resurrection, there's nothing – the opposite of an immaterial existence in heaven after death.

Hi John O.,

who says, the Jewish people are correct in their belief?

ever considered the possibility that both the pagan ideas (such as "immortal soul", etc.) and the Jewish idea (such as "physical, bodily resurrection") concerning resurrection are incorrect?

The Jewish leadership of Jesus' day were wrong in quite many things pertaining to the truth of the Scriptures (either did not understand, or flat out misinterpreted in order to support tradition over truth) … their ideas concerning the Messiah were dead wrong (or shall we say "deadly" wrong, in that they caused the violent death of the Messiah?) because they did NOT understand the Scriptures … The main problem of "Jewish understanding" is that they "hang on" to the earthly, temporal and physical types as if those were the real thing … and thereby miss the point of God's truth which distinguishes between the earthly, temporal and physical TYPE and the heavenly, eternal and spiritual REALITY which is only foreshadowed by the type.

As for giving scriptures …. they would be the same verses used by you (or the author of the book you are reading) to "prove" a physical bodily resurrection ….It's not about quoting verses, it's about understanding the verses within the overall scope of the Scriptures (for example, see above comment about type and reality) and the context.

Cheers,
Wolfgang

Hi John E.,

you write


If there's no resurrection, there's nothing – the opposite of an immaterial existence in heaven after death.

I agree concerning that without the resurrection there is nothing.
I would however then say that — with the resurrection !! — a person is not raised to a "physical body life" on eath, but a spiritual existence (eternal life) in the presence of God in heaven.

Cheers,
Wolfgang

Wolfgang,

I do not mean to offend, but this is the most ridiculous thing I've heard you say so far. You make several moves: 1) removing the Biblical text from its historical roots, 2) remove the words and concepts from their original context, and 3) plant them in your own context, which shares a fair amount of similarity (based on your own words and descriptions) with the very pagan ideas you say you do not hold to.

The case is very simple and I will boil it down. Jesus is our example of resurrection. Jesus was bodily resurrected. Therefore we will be bodily resurrected. I could tie that back to the Jewish Scripture, context, history and understanding – but I'm not even going there right now. The simple a -> b : c is small enough to deal with, so please deal with it. I presume you disagree with the second premise – but tell me why, without going to a Scripture. Because if we go to a Scripture I've got to undo what you've done with your three moves – since it is a Jewish Scripture and we clearly need to leave it in all its contexts.

on 29 Jan 2009 at 9:09 am

7

Frank D

If we look at things chronologically in verses 16-18:

For the Lord himself will descend from heaven with a cry of command, with the voice of an archangel, and with the sound of the trumpet of God. And the dead in Christ will rise first. Then we who are alive, who are left, will be caught up together with them in the clouds to meet the Lord in the air, and so we will always be with the Lord. Therefore encourage one another with these words.

Jesus decends first, the dead in Christ rise and then those alive are caught up together. Corruption puts on incorruptable. Mortal puts on immortality. And so we will always be with the Lord. The dead in Christ are not with the Lord until the decending happens.

As to the physical body resurection, this is something that is answered by Jesus' resurection. How did the women and Peter know that Jesus was resurected? The tomb was empty! EMPTY!

Luke 24: 1-12

But on the first day of the week, at early dawn, they went to the tomb, taking the spices they had prepared. And they found the stone rolled away from the tomb, but when they went in they did not find the body of the Lord Jesus. 4While they were perplexed about this, behold, two men stood by them in dazzling apparel. And as they were frightened and bowed their faces to the ground, the men said to them, "Why do you seek the living among the dead? He is not here, but has risen. Remember how he told you, while he was still in Galilee, that the Son of Man must be delivered into the hands of sinful men and be crucified and on the third day rise." And they remembered his words, and returning from the tomb they told all these things to the eleven and to all the rest. Now it was Mary Magdalene and Joanna and Mary the mother of James and the other women with them who told these things to the apostles, but these words seemed to them an idle tale, and they did not believe them. But Peter rose and ran to the tomb; stooping and looking in, he saw the linen cloths by themselves; and he went home marveling at what had happened.

After the resurection Jesus has a body.

Luke 24: 36-42
As they were talking about these things, Jesus himself stood among them, and said to them, "Peace to you!" But they were startled and frightened and thought they saw a spirit. And he said to them, "Why are you troubled, and why do doubts arise in your hearts? See my hands and my feet, that it is I myself. Touch me, and see. For a spirit does not have flesh and bones as you see that I have." And when he had said this, he showed them his hands and his feet. And while they still disbelieved for joy and were marveling, he said to them, "Have you anything here to eat?" They gave him a piece of broiled fish, and he took it and ate before them.

And we will have a body as well:

Philippians 3:20-21
But our citizenship is in heaven, and from it we await a Savior, the Lord Jesus Christ, who will transform our lowly body to be like his glorious body, by the power that enables him even to subject all things to himself.

Note the transforming of our lowly body to be like his glorious body. A body that can be touched. A body that still eats. I'm sure there are probably other interpretations of these verses, but I understand them as litteral.

on 29 Jan 2009 at 11:04 am

8

Ron S.

I think Wolfgang has no choice but to promote a different belief than the dead are currently non-existent until the return of Jesus and him conducting the the first resurrection, because Wolfgang is a PRETERIST. He believes that Jesus already returned and resurrected those that were expecting him to return in the 1st century. Therefore he has to believe in something that explains where all those people are now today. It appears to me (and Wolfgang, please correct me where I'm wrong), that he believes that those folk are currently living some type of quasi spirtual/bodily existence in heaven.

Wolfgang, my question to you if this is what you believe, is how do you explain this from Scripture? Specifically, can you explain what happens to people that have died/continue to die AFTER Jesus supposedly returned in 70 A.D.? And if I'm wrong here, can you set me straight on your view of Jesus' returning(s) and the resurrection(s)?

Thanks,

Ron S.

Hi Ron S.

you say I have no choice to promote what I wrote because I am a "preterist" … by the same token, would you say that you and/or others promote what you write because you are "futurists"?

I explain these things by observing the overall scope of Scripture and the context in which statements in the Scriptures are made …. I – for example – do recognize references to "this generation", "soon", "at hand" for what they mean within their context and within the overall scope … instead of interpreting them away as meaning "an undefined but at least already almost 2000 years long period of time" just because prevalent futurist theology would like to interpret things in a way which makes "won't come to pass in a long while" of "must shortly come to pass"

You ask of me how I explain what happens to people that have died/continue to die after Jesus supposedly returned … well, how do you explain what will happen to those people who will live and die / continue to die after Jesus will have returned at an undefined fuuture time ?

I explain what happens to them with what 1Co 15 has to say about those who had not died prior to Jesus' return … they will be changed without first going to hades / realm of the dead to be incorruptible and clothed with their spiritual body to live evermore in the presence of God. By the way, this is what I understand the scriptures to say concerning those who will live and die after the coming of the Lord and the resurrection having become reality … whether this did happen in the 1stcentury (as preterists believe) or whether this has not happened but will happen in a yet undetermined future time (as futurists believe.

Now, how do you explain what will happen to those folks who live, believe on Christ, and then die after the return of the Lord (which supposedly has not happened but will happen at some future time)?

Cheers,
Wolfgang

Hi John O.,

have you not noticed that you (and futurists) do what you accuse me of in regards to handling the Scriptures???

As for your "boiled down" view of resurrection ….
Have you not noticed that the Scriptures make a very emphatic point about a decisive difference between Jesus and the rest of the people in regards to what happened after his death?
What did Peter have to say concerning Jesus' physical body when he was explaining some things at Pentecost?
Is what was true of Jesus' physical body also true of all believers' physical bodies after they die?
Do the Scriptures state that Jesus was raised from the dead in a physical body … or do the Scriptures indicate that he appeared at certain distinct events and for the distinct purpose of "witness" in his previous physical body (as was the case for example when Thomas was shown the wounds and even invited to touch them)?
Have you noticed that in Acts 1, an emphatic point is made as to why Jesus could appear in his physical body prior to him being taken up into heaven … namely, that it was for the purpose of confirming to others that indeed the one who had been crucified had been raised from the dead?
Jesus was not raised with his previous physical body … he showed himself in this body over a period of 40 days after his resurrection at certain times. His resurrected body is NOT that physical body with his wounds, etc in which he showed himself during that period of time, but it is a spiritual body in which he was raised from the dead and in which he "passed through" the grave clothes, "passed through" walls, etc ….

Cheers,
Wolfgang

Hi Frank D.,

see my above note in reply to John O., for some points to consider concerning Jesus' resurrection as being proof for a "bodily resurrection" …

Cheers,
Wolfgang

on 29 Jan 2009 at 12:54 pm

12

Frank D

Wolfgang, What about in Luke 24

"For a spirit does not have flesh and bones as you see that I have."

So, I would say, yes, Jesus has a physical body that can do glorious things.

Wolfgang,

I cannot deal with your inability to stay on a single line. So I will pick the most fruitful one. You mentioned "spiritual body". And there are many ways in which one *could* take this. One could certainly think in post-enlightenment terms – which is the only thing I think you could possibly be thinking since you are saying you're not thinking Gnostically, Jewishly, or Paganly.

Here is my problem with what you're doing. You're drawing your own circles, your own distinctions, based on what seems to be entirely arbitrary reasons (you haven't stated your reasons – again why no one seems to understand what you're saying, or agree with you). In doing this, you are not being true to ANY of the source material. You are attempting to understand it within a vacuum, which is impossible, your vacuum is your post-Enlightenment mind. There is no place of objectiveness, because we are in this story, the characters in the play cannot be objective they cannot see the whole story. So when you say you're objective, unbiased, and entirely neutral what is actually happening is that you are entirely blind to your own presuppositions. Whereas others who admit they have preconceptions (which you haven't done), lay them on the table (which you haven't done), explain their reasoning (which you haven't done), and use the sources within their context (which is what I'm asking you to do).

So, when I address the idea of "spiritual body" I find two things. Spirit and body. These are not mutually exclusive categories within the Jewish context, the Pagan context, or any other ancient context. Body means a physical body. Spirit has different connotations within each of the ancient contexts, Jewish, Gnostic, and Pagan. Since we are dealing with Jewish writers writing to Jewish (and Christian) hearers – which context are we in? the Jewish one. This means that we have to *start* there. The writers are perfectly capable of working out of that context into new meanings, the question is, do they? Firstly, not everyone within Judaism expected a resurrection (bodily or otherwise). Going from the general consensus of the Christian writings they absolutely believed – BECAUSE OF WHAT THEY SAW HAPPEN TO JESUS – a bodily resurrection. They might have already expected a resurrection, and a bodily one, and the resurrection of Jesus confirmed to them this is the right belief.

No Pagans believed in resurrection. They did however believe in life after death. Homer wrote that there is no coming back from the grave. And that life in Hades was dull, dark, and horrible. Any appearances of ghosts, spirits, or "shades", as they were called, were entirely intangible. Plato, five hundred years later, countered Homer, writing that life after death was better than that if you were a hero, died in war, or served the state faithfully. But still no resurrection.

The Gnostics took Plato's ideas further still, but still resurrection, no coming back to life in this world.

Therefore in the Jewish context it is perfectly capable to say "spiritual body" and mean a body raised up from the dead, the dead coming back to life in this world. So when you say that this doesn't happen, and that they go to live somewhere else – you fit the Platonic, or Gnostic pattern perfectly.

When you go ahead and say something like the Christian Scriptures do not testify to a bodily resurrection – I expect you to do some kind of historical homework on the issue.

Hi Frank D.,

we should observe that Lk 24 records one of the events in which Jesus "showed himself" to those who would be witnesses of his resurrection from the dead.

Are you thinking that Jesus constantly / permanently had this visible physical body after his resurrection? If so, why would the scriptures emphatically describe those events where others indeed "saw" him after his resurrection with "showed himself" for the purpose of confirmation that he had indeed been raised from the dead? It seems clear from the records of those after resurrection appearances, that Jesus, even during that period of the 40 days, generally did not have his previous physical body …. and that his physical body was only part of those events when he showed (demonstrated) himself to be the resurrected Christ.

His "resurrected body" as such was obviously invisible …. else there would be no need for the Scriptures to emphasize that he had "to show himself" in the particular manner with the physical body that still contained those wounds inflicted upon it prior to this death.

Also, going by Jesus and his resurrection as a sort of model. what body do you suggest the believers will have when they are resurrected? will it be the body reflecting its physical condition at the time of the death of the person (as was the case with the body in which Jesus showed himself after his resurrection)?

Cheers,
Wolfgang

Hi John O.,

I can see that you have a problem reading and understanding what I wrote and explained …

I've had this type of experience at times over the years with what others have written …. typically, such happened when I did not really read what the others had written but instead was "reading" what I thought they had written 🙂

On the other hand, perhaps I am just not able to make myself sufficiently clear for others to understand what I am actually saying despite my efforts to express myself simply and clearly

As for Jewish perspective or pagan perspective, I would suggest that one take into consideration that what various rather prominent authors of today promote as "Jewish" (with implication, that this is the "true") perspective in effect is perhaps only what the particular author today thinks was the Jewish understanding in biblical days …

Also, folks read early Christian literature (writings of the so-called Church Fathers) and think that those writings always reflect a true understanding of the Scriptures as the original writers of the Scriptures had in mind when they wrote … when in fact the writings of the Church Fathers in general do give rather succinct witness to the origin of various false doctrines which later developed into "official church dogma" that most of what is called or known as "Christianity" adheres to even today …

Yes, people can read "spiritual body" and have all kinds of ideas about it …

The overall scope of the Biblical perspective of "earthly – heavenly, temporal – eternal, physical – spiritual", as well as the immediate context of passages dealing with the topic of resurrection and the remote context (overall picture of the passages dealing with a particular topic) provide the correct understanding … cp. for example 1Co 15 and 2Co 5

Cheers,
Wolfgang

on 29 Jan 2009 at 2:25 pm

16

Joseph

My main dilemma with the resurrection has to do with children. Will a child that died on earth in it's first year be resurrected in that state? How about a handicap?

The only thing that may counter this, is if the soul when created in the womb is created as a mature soul, or at some point the soul had existed in a mature form. Otherwise, will there be babies rising during the rapture, and who will take care of the billions in number?

Now, if the child is resurrected in a mature state, this would be going against free will by not allowing the child to learn as a created human being.

I will say that one point against pre-existence would be that knowledge of pre-existence comes from an argument of silence.

Thoughts?

Joseph,

One of the major points of resurrection, and behind Jesus' statement of "in marriage they will neither marry nor be given in marriage" comes with the idea of wholeness. Resurrection is the justification, vindication and perfection of a person. Therefore if a person is made whole and perfect (which is what Jesus' statement on marriage means in its original context) these questions should be answerable.

Wolfgang,

This "overall scope of the Biblical perspective", is YOUR "overall scope of the Biblical perspective". Since there is no one, universal, "overall scope of the Biblical perspective" available to us (as I said, we cannot step outside the narrative to gain an "objective"/God's eye view). Surely God's view exists, but neither of us can go into the heaven's to get it. Moreover there is not one "Judaism" of the time, but at least four variations on Judaism, with further nuances inside of each – a result, many Judaisms. In a sense, what you wrote affirms my position against yours. That is the baseline, there are differences, which you (somehow) claim to be above and beyond. While these authors today at least have a method, presupposition, and evidence to go on – so that when something is shown to be incorrect, the conclusion can be revised, if it needs to be. As it stands right now, there is no sign that you've read their presuppositions, methods, or evidence to combat it, rather you assert your own conclusion without any of the above. That is why I can't understand you.

Hi John O.,

I have been where you are …. for many years.

I understand quite well how presuppositions "color" one's views and how one reads something and interprets it. I also understand what influences can have quite a strong hold on certain positions (such as concern of going against the majority view, concerns of disagreeing with scholars, concerns of doctine differences within a group where one attends fellowship, etc etc etc )

I do not think that one needs to be in heaven to get an overall scope of the Scriptures … an overall scope is gained by reading and considering the overall theme(s) and what the Scriptures overall communicate. From your above comment, it seems that you are not familiar with the term "overall scope" of something, or why would you think that one would need to step outside the narrative in order to attain to an accurate understanding of the scope of the Bible?

Sure, there are differences in how people read the Scriptures and subsequently in what they read and how they understand what they read … however, a true understanding is available to a reader (just as is the case with any writing or literature). I would say that the true understanding will not cause understandings of scriptures concerning a theme or topic to be contradictory. A true understanding will be reasonable, make sense, harmonize with the understanding of related passages, etc ….

IF two understandings are contradictory, there are several possibilities: It could be that one is correct, the other incorrect …. or it could be that both are incorrect and a different understanding from the two is correct.

Stephen mentions a dilemma about the understanding of "bodily resurrection" … a dilemma in terms of logic, reasonability. I have mentioned a few other points by way of questions in a previous post which cause the understanding of a "physical bodily resurrection" to be illogical, contradictory to what the Scriptures overall communicate … In addition, I have pointed out concerning 1Th 4 in my initial post, that Mr. Roller apparently does not take time factors into consideration nor the details of when and to whom the epistle was originally written and addressed (that is, who are the "we, who are alive and will remain …")

Thus, I don't really care that much about what other scholarly or non-scholarly authors write in perhaps many books, in particular when it appears that their statements and conclusions don't seem to be as considerate of simple facts as mentioned above

Cheers,
Wolfgang

on 29 Jan 2009 at 5:44 pm

19

Brian Keating

Hi Joseph,

I have actually done quite a bit of research about what will happen to infants who die, before Jesus returns. The main reason I did this research is because I believe that in order for any person to be saved, he must accept Jesus as their lord – but it certainly does not seem loving or merciful to condemn a dead infant to everlasting death, just because the infant could not understand the gospel while he was alive.

Basically, I believe that dead infants will be resurrected when Jesus returns – but they will be resurrected as mortals (not as immortals). Then, they will be allowed to live, for some finite period of time, in the Kingdom. That finite period of time will give them a chance to learn about the gospel, and to accept Jesus as their lord. If they do accept Jesus as their lord during that time, then they will be granted glorified bodies (i.e., immortality) at the end of that time period. Otherwise, they will simply die at the end of that period.

As far as whether the infants will be resurrected as infants (as opposed to being resurrected "fully grown"), I don't know; but certainly God will not just let them all starve to death. (If nothing else, angels could certainly minister to the resurrected infants, right?) However, people who have handicaps (such as, severe mental disabilities) presumably will not have those disabilities when they are resurrected – because otherwise, how would a person with such a handicap ever be able to make an intelligent decision to accept Jesus as his lord?

I actually gave a whole presentation about this very subject – the subject of "the resurrection of ignorant people" – at a Church of God General Conference church last November. If you wish, I can email that presentation with you; just send me a note at brianpkeating@yahoo.com.

God Bless,
Brian

Wolfgang,

I entirely agree with what you say about "understandings", and this is precisely where we are at. I have one overall understanding, and you have another. I've laid out (over numerous places) the presuppositions, methods, and evidence I'm using. I have not seen you lay out your presuppositions, methods, or evidence. So, I am not at all compelled to listen to your conclusions, since you give me no path to get there by. You have every right to be fed up with what you've read so far. I'm not fed up one bit, I'm intrigued that so many people can come up with so many answers. That leads me to conclude that the differing area is historical and sociological context, and presupposition – hence the reason I constantly question you about yours. But you seem to have no context at all in which to place Scriptures, only presuppositions and contexts that are entirely post-enlightenment and created by yourself.

Furthermore, when you talk about what Dr Roller has not done – you cannot fault him for not doing something he never intended to do. The concept of bodily resurrection can, and indeed must, be studied on its own to see if it fits with the overall presentation of Scripture. An idea unable to be falsified is hardly worth believing in. I have no doubt that Roller, who I know to have studied eschatology, has done his homework on it. Just because you don't find it here doesn't mean you can hand wave everything away. Please start doing some real work in the sources and not above them in castles in the sky.

on 29 Jan 2009 at 7:47 pm

21

Ray

Are we not compassed about with a great cloud of witnesses?
(Hebrews 12:1)

I was at a meeting a little more than a week ago and that evening
one of the men saw in the room a cloud like a fog so much so that
he had trouble seeing who was there. I believe it was the presence
of the Lord, him seeing the holy spirit of God as a cloud.

The spirit of God was present to heal and there were some healings.

When the Lord does return in his fullness of glory, something we
haven't yet seen, though he is already here with us by the spirit,
what we shall see him as I am not sure. (We do not know Jesus
with us in the flesh as his 12 chosen disciples did.)

God appeared as a pillar of fire at night to Israel in the wilderness
and as a cloud by day. I believe Jesus was with God at that time,
dwelling in him, dwelling in that glory of God that they saw.

When Jesus appears in glory, will not all the saints of God that have gone before us, be dwelling in his glory also?

I do not say that the resurrection has already happened. In the
spirit, are they not there with God in heaven?

We can not contact any of our loved ones that have passed from
this life, but we can contact God through prayer and he is able to
tell them whatever we wish we had told them while they were here. If there is any matter between us and them that we did not
take care of, we may ask God to tell them whatever it is. I believe
God is able to contact them. If our request is right in his site, won't
he do it?

Many times people "loose" a loved on from this earth (death) and
have issues they did not resolve with them and suffer for it, or wish
they had witnessed something from what God had done for them,
given them some testimony, or maybe some scriputures. As they can no longer reach them, some are in great remorse, yet they can
ask God if he will tell them…"I wish I would have told you …….when
I saw you last…etc." I have found great burdens lifted this way
and thereby came to believe that they are in fact with the Lord,
else why would that be the method of relieveing the burden?

I'm not saying that they have received the resurrection of their
bodies yet, but am saying that it seems to me that they are with
the Lord in the spirit.

More on the Jewish belief and context:
http://singinginthereign.blogspot.com/2009/01/will-dead-be-raised-nude.html

no one seems to understand what you're saying, or agree with you

Let me start by correcting the above. I understand what Wolfgang says and agree with him regarding some aspects he mentioned, but not with his preterist position. First I'm going to deal with JohnO's methodology, something that I sometimes call "the dictatorship of Hebrew thinking" 🙂

If I understand correctly, according to this approach, everything that deviates from classical Jewish thought is to be rejected as pagan/gnostic/etc. Jewish context – as perceived by some! – will determine the validity of an idea or thought.No offense, but that seems ridiculous to me. Especially since you yourself JohnO, know very well that *Christian* Jewish thought differs in some many ways from classical Jewish thought. Do you not?

Is it not a fact that the pacifism displayed by the Jew called Jesus and his Jewish disciples goes right against classical Jewish thought? It is completely unknown in the Jewish context. A new thing. Just like a myriad of other things, ideas, attitudes and beliefs that are characteristic only to Christianity. And you know this very well. You know it very well that:

– the idea that the nation of God should not wage war against their enemies is foreign to classical Jewish thought
– loving your enemies is foreign to classical Jewish thought
– turning the other cheek is foreign to classical Jewish thought
– the idea that desiring a woman while looking at her constitutes adultery is foreign to classical Jewish thought
– the idea that the insult "stupid" addressed to a brother results in being thrown in the Gehenna is foreign to classical Jewish thought
– the idea that you can't divorce your wife except for adultery reasons is foreign to classical Jewish thought
– the idea that you *have* to make peace with your brother before bringing your gift to the altar is foreign to classical Jewish thought
– the idea that if you don't forgive others, God will not forgive you either is foreign to classical Jewish thought

And about some realities for which classical Jewish thought/context has no provision:

– the idea of some being baptized with Holy Spirit, resulting in "flames" on their heads, is foreign to classical Jewish thought
– speaking in tongues under the influence of the Holy Spirit is foreign to classical Jewish thought
– the idea that the one who is least in the kingdom of heaven is greater than Malachian Elijah is foreign to classical Jewish thought
– the idea that the Messiah will be born of a virgin and will have no human father is foreign to classical Jewish thought
– the idea that any sin and blasphemy, including against the Messiah, shall be forgiven to people, but blasphemy against the Spirit shall never be forgiven, is foreign to classical Jewish thought
– the idea that the Messiah will be baptized by "Elijah" is foreign to classical Jewish thought
– the idea that the Messiah will be rejected by the majority of his own people is foreign to classical Jewish thought
– the idea that the Messiah will be killed, and by his own people, is foreign to classical Jewish thought
– the idea that the Messiah will be dead for 3 days and will be resurrected is foreign to classical Jewish thought
– the idea that the coming of the Messiah will have as main purpose his death, *preaching* the Kingdom and to be a *servant* of Israel (mt 20:28), not its ruler, is foreign to classical Jewish thought
– the idea that the Messiah was to be a Galilean is foreign to classical Jewish thought
– the idea that the Messiah will give Holy Spirit to anyone is foreign to classical Jewish thought
– the idea that the Messiah will be a heavenly High Priest is foreign to classical Jewish thought
– the idea that the greatest High Priest of God will not come from Levi is foreign to classical Jewish thought
– the idea that the Messiah can personally forgive sins like God, is foreign to classical Jewish thought
– the idea that the Messiah will expel demons from people is foreign to classical Jewish thought
– the idea that the Messiah himself will resurrect people is foreign to classical Jewish thought
– the idea that the Messiah will order the wind and the sea is foreign to classical Jewish thought
– the idea that the word of God would become the Messiah is foreign to classical Jewish thought
– the idea that the Messiah will select 12 disciples (or any!), and that one will betray him with deadly consequences, is foreign to classical Jewish thought
– the idea that the Messiah will return from Egypt is foreign to classical Jewish thought
– the idea that the Mosaic Law will end is foreign to classical Jewish thought
– the idea that the Messiah will be the end of the Mosaic Law is foreign to classical Jewish thought
– the idea that one doesn't have to abide to the Mosaic Law in order to be approved by God is foreign to classical Jewish thought
– regarding 1 Thess 4 itself, the idea that God's people will meet the Messiah in the sky at his *second* coming is foreign to classical Jewish thought
– the idea that the Messiah will come a second time is foreign to classical Jewish thought
– the idea that the curtain of the Most Holy symbolizes Messiah's flesh is foreign to classical Jewish thought
– the idea that the Most Holy of the temple symbolizes heaven itself is foreign to classical Jewish thought
– the idea that the Messiah will inaugurate a "new" way to heaven for people is foreign to classical Jewish thought
– the idea that all sacrifices, and particularly the one of the Atonement day, symbolized Messiah's death is foreign to classical Jewish thought
– the idea that the circumcision will be of no benefit, and that trying to be justified by the works of the Law means being severed from the Messiah, is foreign to classical Jewish thought
– the idea one enters in the *real* rest of God through faith in Messiah is foreign to classical Jewish thought

And so on. I must say I cannot understand you, just as you can't understand Wolfgang. Jewish Christianity has a lot of things, ideas and thoughts that look nothing like classical Jewish thought/context. Even to this day, the Jewish thought and culture rejects all of the above. So by coming from an absolute Jewish position, and rejecting anything that does not fit a certain subjective perspective originating from it, you are bound to be wrong.

I would finally mention what Paul said once related to resurrection:

1 Corinthians 15:51-52 Behold, I tell you a mystery; we will not all sleep, but we will all be changed, 52 in a moment, in the twinkling of an eye, at the last trumpet; for the trumpet will sound, and the dead will be raised imperishable, and we will be changed.

One more thing foreign to classical Jewish thought. He specifically mentions that this is a "mystery". No Jew ever heard of this novel idea before Paul mentioned it. So when you say:

Therefore in the Jewish context it is perfectly capable to say "spiritual body" and mean a body raised up from the dead, the dead coming back to life in this world.

you could be very wrong. And I say you really are, because you are blinded by your unnaturally sterile Jewish context, and so you cannot accept what the text actually says. In this chapter Paul goes to great lengths to show there is a kind of body that is the opposite of the fleshly one. He contrasts the "natural body" with the spiritual one. If you go beyond translation, you will see that when he is translated as saying "natural" body, he is in fact saying "physical body". The English word "physical" comes right from the Greek word Paul uses here, "psychikon". He even spells it out for you, "flesh and blood cannot inherit the kingdom of God"; the spiritual body is the opposite of flesh and blood.

Now as to Jesus' resurrection. *Christian* Jewish thought says Christ was "made alive in the spirit", not in the flesh (1 Pe 3:18). It also says Christ now is a "life-giving spirit" (1 Corinthians 15:45). His body was *sacrificed* for us:

By this will we have been sanctified through the offering of the body of Jesus Christ once for all. – Heb 10:10

Do you know what happens to sacrificial flesh in the Hebrew context? I suggest you study what was happening to the sacrificed body of the sin offering offered with the occasion of the Atonement Day.

Also, consider that "a new and living way He inaugurated for us through the veil, that is, His flesh", when his flesh was "torn apart", like the temple curtain was torn apart (Hebrews 10:20). If this curtain is restored, the " new and living way He inaugurated for us" is closed back. He could not have been resurrected in flesh. But he took his fleshly body from the tomb for several reasons.

For anyone, not only for the disciples, it would have been impossible to believe he is alive again if his fleshly body would have been left there. Some, like Thomas, even needed to see his scars in order to believe. And that's what Jesus did: after he was resurrected in the spirit, he "clothed" himself (just like the angels who ate with Abraham) with his former fleshly body in order to enable them to believe.

The episode when he says:

Luke 24:39 "See My hands and My feet, that it is I Myself; touch Me and see, for a spirit does not have flesh and bones as you see that I have."

is not hard to understand. What does he mean when he says "a spirit"? Remember how Peter thought he saw a ghost looking like Jesus, walking on the water?

Matthew 14:26-27 they were terrified, and said, "It is a ghost!" And they cried out in fear. 27 But immediately Jesus spoke to them, saying, "Take courage, it is I; do not be afraid."

Exactly in the same way, they were terrified; and likewise, Jesus says "don't be afraid, it's me". So Jesus is in fact saying he is not a ghostly appearance, he has flesh and bones, the body in which he was killed. Indeed, a "ghost" does not have flesh and blood. But spiritual creatures with spiritual bodies can have them (see angels). It was not the time to explain them that in reality, he was resurrected in the spirit, not in the flesh. This was definitely a moment that fits what he said earlier, "I have many more things to say to you, but you cannot bear them now." (John 16:12). And later indeed, his disciples found out he was in fact resurrected in the spirit (quoted above).

But Jesus is giving them hints already. He also adopts more human bodies, that don't look like him, as is proved by so many accounts where the disciples do not recognize him, even when looking at him. In the case of the disciples he met on the road to Emmaus, the thing by which they recognized him was his gesture of breaking the bread. I doubt Jesus was wearing gloves, so that they could not have seen the wounds in his hands, and instead recognize him by that. That body was not the body he was killed in.

Also, notice that afterwards Jesus "***vanished*** from their sight". The Greek word is "invisible"; he became invisible, a thing never said about Jesus before he died, or about any man for that matter. Also take into account what 1 John 3:2 says:

Beloved, now we are children of God, and it has not appeared as yet what we will be. We know that when He appears, we will be like Him, because we will see Him just as He is.

Which just goes on to show that Jesus does not exist now as we would picture him, in flesh and blood. Although they saw Jesus in flesh in blood after resurrection, and were like him (still two hands and feet, two ears, one nose, skin, etc), John says implies he is not like that anymore.

By the way, what exactly is a "spiritual body"? A flesh and blood body, with some shining added, or what? Three hands? Seven eyes? And with all due respect I would ask the question, if Jesus is still human, does he get hungry and thirsty in heaven? Does he have to use the bathroom? And if not, just what kind of man is that?

If I understand correctly, according to this approach, everything that deviates from classical Jewish thought is to be rejected as pagan/gnostic/etc

Patently false, you should have stopped there and asked the question. Everything that deviates from any one of the Jewish forms of thought must be, one, explicit in the text, and two, understood within the Jewish world (e.g. Jesus' pacifist stance fits within the Jewish framework as a denunciation of the standard Jewish response to pagan rule, and a different way of denying and countering pagan rule.). The fact that the Christians unanimously believed in bodily resurrection, while the Jews did not, signals this very method; the belief makes sense within the Jewish worldview (creation is good, death is a problem, God is going to restore the world), and is quite explicit in the text. Why? Because of Jesus' bodily resurrection.

That is the method. You can't fit gnostic thinking into a Jewish worldview without seriously changing it. You can't fit platonic thinking into the Jewish worldview without seriously changing it. Example – Philo, and it is quite explicit from his text that he has changed. There is nothing anywhere near explicit or implicit that the Christians denied bodily (that is the bringing back of the person in their body) resurrection. If they come back in someone else's body – that is transmigration, a thought very popular in the ancient world (which denied resurrection) with language capable of expressing it.

As far as Jesus' exaltation and living in heaven (whatever that may mean), I don't have to answer any of that as it pertains to resurrection, because it is plainly something else!

Everything that deviates from any one of the Jewish forms of thought must be, one, explicit in the text, and two, understood within the Jewish world

1) The idea is more than explicit in the text.
2) The idea is understood within the Jewish world. Despite being a mystery to them, as Paul states, any Jew can understand it since it pertains to resurrection, a known concept, plus a spiritual (no flesh and blood) form of existence, another known concept. That any Jew could accept this or not, is a different story.

When Jesus answered that the resurrected ones will be like the angels, will neither marry nor be given in marriage, it was an idea that deviated from the common Jewish view of the resurrection. The Sadducees were not stupid, and they knew very well what the Pharisees and others believed about resurrection and what will happen afterwards. Yet they obviously did not anticipate his answer. They obviously thought their question is a trap from which you cannot get out.

Jesus' answer provided an unusual idea (if not unique among Jewish thought). I don't think any Jew expected to hear that resurrected ones will not marry, and that they CANNOT die, since every resurrected has eventually died again. So clearly, we already have in Jesus' response a version of the resurrection that deviates from *classical* Jewish thought, while still within the larger framework of Jewish context. I bet that if these were not Jesus' words but mine, you would simply dismiss them as a pagan version of the resurrection.

Fortunately, they *are* Jesus' words. Interestingly enough, he says they will be like angels. Angels do not have flesh and blood.

e.g. Jesus' pacifist stance fits within the Jewish framework as a denunciation of the standard Jewish response to pagan rule, and a different way of denying and countering pagan rule.

The problem here is not whether something fits or not within the Jewish framework. It is not mainstream, just as spiritual body resurrection is not. Don't expect to find it Jewish writings outside the NT.

The fact that the Christians unanimously believed in bodily resurrection, while the Jews did not, signals this very method;

Your hypothesis is wrong. 1 Co 15 proves the resurrection itself (except for Jesus maybe) was not unanimously believed.

Because of Jesus' bodily resurrection.

Jesus' *spiritual* body resurrection. Resurrected in spirit, not flesh.

That is the method. You can't fit gnostic thinking into a Jewish worldview without seriously changing it.

You're assertion that this is gnostic thinking is false and you did not prove it. It is a logical fallacy: you have two systems of thought, in this instance both having in common the idea of "immaterial", so they are in fact one! Nevermind that the Gnostics did not believe in resurrection – as you say.

But in the absence of a Scriptural response to the Jewish writings based arguments I made, labeling seems to be the only alternative left. One can also label Jesus' view of the resurrection as gnostic, since some of them viewed marriage as evil, and since he describes them as being like angels, immaterial therefore. Wow, Jesus is a gnostic!

As far as Jesus' exaltation and living in heaven (whatever that may mean), I don't have to answer any of that as it pertains to resurrection, because it is plainly something else!

You don't have to answer??? Who makes you answer anything??? Just avoid it, but don't pretend it's something else. It pertains to the body one possesses after resurrection, which is what we are discussing here, but probably delving into this aspect of the resurrection makes you uncomfortable because it reveals the shaky position you adopted regarding Jesus' resurrected body?

JohnE,

You're mixing all sorts of categories left and right, it is quite absurd. First, resurrection has *nothing at all* to do with living anywhere else but earth. That is precisely the Jewish hope – to be resurrected to THIS WORLD – not another. Jesus' exaltation and vindication to heaven has nothing to do with his resurrection, nor vice versa. There is no reason why he needed to die and be resurrected in order to be exalted. There is even no reason why he needed to be resurrected at all, in the pagan world it is rather common for a dead hero to join the pantheon of the gods. Get your categories straight.

"spiritual (no flesh and blood) form of existence" – this is a modern construct. In the ancient near east "spiritual" does not mean "having nothing to do with matter". In fact in the ancient near east there is no division between the "natural" and "supernatural" world – it is all the same. The, world is just as supernatural and full of theological meaning as the miracles – the miracles were rather unexpected and rare, but not "unnatural" or "belonging to a 'higher' realm" – all the realms lived together in the world. The traditional 'deist' cosmology of the enlightenment is flat wrong in the first century.

"since every resurrected has eventually died again" – Again you confuse resucitation with resurrection.

"pagan version of the resurrection" – there is NO PAGAN VERSION OF THE RESURRECTION… they deny that resurrection happens. "Life after death" does not mean resurrection. Resucitation does not mean resurrection. Going on to be with the gods does not mean resurrection. Cheating death does not mean resurrection. Get your categories straight.

"in this instance both having in common the idea of "immaterial"" No Jewish person thinks resurrection is 'immaterial'. The pagan idea of immaterial came about because of their distaste for the material world, Plato believing the spirit is free from the prison of the body in death. I know this is what JW teaching says – but it is wrong. The Jewish expectation is fully material, fully bodily. The notation of "spiritual" defines the "quality" of the body, as I said before the wholeness, restoration, and perfection .

I've discussed what Jesus' encounters with the Saducees means already. Jesus is not equating *all* of the attributes of an angelic being onto resurrected people. He is only showing that in resurrection humans, like angels, will not marry. And if you care to actually go to a scholarly resource on this, go to David Daube.

I'm tired of repeating myself. I'm done.

You're mixing all sorts of categories left and right, it is quite absurd.

Hey, feel free to make up anything about me that helps you make your case.

First, resurrection has *nothing at all* to do with living anywhere else but earth.

A gratuitous statement. "Incidentally", the one who was resurrected *in spirit* lives nowhere near earth. A fact that this disproves your theory is 1 Co 15 itself. If there was nothing else but the flesh and blood resurrection, why were some inquiring about what kind of body will the resurrected have. Wasn't it obvious to them, as is to you, that there can be nothing BUT a flesh and blood body? Obviously not. Paul's response to this question is edifying: he doesn't say "you fool, what do you mean with what kind of body will they be resurrected?, with a flesh and blood body of course!!!". No, he makes distinction between a *physical* body and a *spiritual* one.

That is precisely the Jewish hope – to be resurrected to THIS WORLD – not another.

I like how you always say on this page "Jewish" but rarely (if ever!) "Christian". Are you a Jew? You are ignoring again and again that beside Jewish ideas, Christianity has its own characteristic ideas, which Jewish thought has not. Get your facts straight.

Jesus' exaltation and vindication to heaven has nothing to do with his resurrection, nor vice versa.

Who decreed this? You?

There is no reason why he needed to die and be resurrected in order to be exalted.

Another gratuitous statement, one which you don't even bother to support.

There is even no reason why he needed to be resurrected at all, in the pagan world it is rather common for a dead hero to join the pantheon of the gods.

And look who just told me that what I'm doing is quite absurd! You make no sense.

"spiritual (no flesh and blood) form of existence" – this is a modern construct.

No it is not. You obviously never read 1 Co 15. Or if you did, your ideological glasses prevent you to see what you read. Paul repeatedly contrasts the physical body with the spiritual one. He stresses the fact that first there's the physical body, and then comes the spiritual one. So the physical one is done away with. His conclusion:

"I say this, brethren, that flesh and blood cannot inherit the kingdom of God … we will all be changed"

Changed from a physical body to a spiritual one. It is a construct native to the ancient text.

In the ancient near east "spiritual" does not mean "having nothing to do with matter".

Well guess what? In Israel it did, when it comes to an entity's form of existence. Jesus said "God is *spirit*". God is not physical, He is spiritual, has no physical characteristics, but spiritual ones. Or is this "a modern construct" as well? Angels are also spirits: "Are they not all ministering *spirits*?". Get your facts straight.

In 1 Co 15 Paul hints to the fact that Jesus has a spiritual body now (44-46). Heavenly beings are like him (48). So if you are saying that the spiritual body is just a flesh and blood body, but with bells and whistles (or glory or whatever), how was Jesus seen after resurrection? Where was his spiritual body? Is his fleshly human body shown to Thomas the spiritual body? Get your facts straight.

In fact in the ancient near east there is no division between the "natural" and "supernatural" world – it is all the same.

I'm not interested in what is or is not in the greater near east, but in what was going on among Christians in the 1st century. I'm not going to do away with all religious idiosyncrasies of 1st century Christianity just because they don't exactly fit the near east. It's ridiculous.

"since every resurrected has eventually died again" – Again you confuse resuscitation with resurrection.

I can't believe what I'm reading. Did you really say that? This is the most ridiculous idea I've heard today. So Jesus was not resurrecting people, he was "resuscitating" them? This is just another instance of theological acrobatics you have to pull in order to keep a straight theological face. Well, for your information, Jesus did not resuscitate. He *resurrected* *dead* people,not resuscitated clinically dead people. This is your own concoction, foreign to Christianity and Jewish thought. Get your terminology straight.

"pagan version of the resurrection" – there is NO PAGAN VERSION OF THE RESURRECTION…

That was exactly my point, but according to you there is! Weren't you the one telling me I'm mixing the resurrection with pagan/gnostic ideas???

"Life after death" does not mean resurrection. Resucitation does not mean resurrection. Going on to be with the gods does not mean resurrection. Cheating death does not mean resurrection.

And your point is? You make no sense again.

"in this instance both having in common the idea of "immaterial"" No Jewish person thinks resurrection is 'immaterial'.

Oh wow, you just used this both as premise and conclusion. Classic case of circular reasoning: no Jewish person thinks resurrection is 'immaterial'. When Jewish persons talk about spiritual resurrection they do not mean "immaterial" because no Jewish person thinks resurrection is 'immaterial'. Bravo.

The pagan idea of immaterial came about because of their distaste for the material world

Guess what again? God is immaterial being because of his distaste for the material world, and the angels likewise. Good, glad we cleared that out.

The Jewish expectation is fully material, fully bodily.

The non-Christian Jewish may well be, and the Christian Jewish one is not. I quoted my *Christian* Jewish sources, you did not.

The notation of "spiritual" defines the "quality" of the body, as I said before the wholeness, restoration, and perfection .

Please produce *one* verse where this is the case. Or should I just believe you and the books you read?

I've discussed what Jesus' encounters with the Saducees means already.

Yeah, you said "Resurrection is the justification, vindication and perfection of a person", a purely arbitrary statement, only *your* view.

Jesus is not equating *all* of the attributes of an angelic being onto resurrected people.

I never said he did. Just some.

He is only showing that in resurrection humans, like angels, will not marry.

Not exactly. It is not that because they will not marry, they are like angels. It is the other way around, and significantly so: it is because they are like angels that they will not marry and die.

I'm tired of repeating myself.

Your treatment of this verse was rather thin, that's why I insisted on it. If Jesus does not have in mind a spiritual existence like that of the angels, but just wants to convey the idea that they will not marry and die anymore, than there's really no need at all for mentioning the angels. He could have simply said so (in the manner he did other times), "there's no marriage and there's no death", and goodbye. But he didn't, he puts immaterial creatures next to the resurrected ones.

I'm done.

Since you're saying you're done, let me review our discussion.

When referring to the spiritual body that the resurrected will have, you complained, on *external* grounds, that this simply can't be the case; it contradicts the Jewish thought, and *all* Christian ideas *must* not bring anything new in the picture.

To which I replied that this is a wrong approach. Christianity brought many ideas that would have appeared (and in fact DID) strange and foreign to a non-Christian Jew. I documented this clearly.

Your next complaint was that all this smells like gnostic or pagan stuff. Again I showed how wrong this approach can be. Jesus becomes a gnostic if we choose to adopt the simplistic view that common sounding things have the same source. Two green leafs do not have the same root because they're both green. In fact, atheist propaganda uses all the time this copy-cat theme in order to prove Jesus is a myth.

Then it came to what Paul meant by "spiritual". You again never bothered with internal examination (the text itself), but appealed again to external factors that supposedly govern what Paul wrote. In other words, Paul *has* to subject himself to your criteria. He cannot mean anything else but what you say, because allegedly what you say is what the Jews thought, and Paul could never venture outside of the non-Christian Jewish context.

I on the other hand, have brought internal evidence, one intimately close to what we are discussing: the written context the writer's own output. You have to realize that Paul can step out of the usual non-Christian Hebrew thought, especially since he is talking about things that are a "mystery" to Jews. He does not even try to support his ideas with Scripture, since there's no Hebrew Scripture that reveals this! It is a novel idea. But you do not get to discuss these internal aspects, you never show me from the text itself in what way I am wrong. Something that just goes on to show my view is consistent with the internal evidence, so all you can do is to claim I'm inconsistent with Jewish thought. As if Paul was not Jewish.

I brought evidence supporting the fact that Jesus was resurrected as a spirit, that he is a spirit, with several verses talking about this. You never tackled these issues – probably because you can't. In fact, you made some mistakes. You said Christians unanimously believed in flesh and blood resurrection, but I showed you this is not the case – some did not believe in resurrection at all and some were asking with what kind of body will be the dead resurrected.

Then when I asked about the body Jesus now has (the body he got at his resurrection, hence on-topic), you refused the invitation, probably because there are serious lacunae in your theological position. You don't know whether Jesus gets hungry and thirsty, and whether he has to use the bathroom in heaven. As there probably are serious lacunae to be found in your position regarding all the Jewish talk of Jesus being a spirit, becoming invisible, changing looks, etc.

on 02 Feb 2009 at 12:12 pm

28

Brian

The author John Updike died this past week. I thought the following poem that he wrote was interesting in light of the topic.

"Seven Stanzas at Easter":

Make no mistake: if He rose at all
it was as His body;
if the cells' dissolution did not reverse, the molecules
reknit, the amino acids rekindle,
the Church will fall.

It was not as the flowers,
each soft Spring recurrent;
it was not as His Spirit in the mouths and fuddled
eyes of the eleven apostles;
it was as His Flesh: ours.

The same hinged thumbs and toes,
the same valved heart
that—pierced—died, withered, paused, and then
regathered out of enduring Might
new strength to enclose.

Let us not mock God with metaphor,
analogy, sidestepping transcendence;
making of the event a parable, a sign painted in the
faded credulity of earlier ages:
let us walk through the door.

The stone is rolled back, not papier-mache,
not a stone in a story,
but the vast rock of materiality that in the slow
grinding of time will eclipse for each of us
the wide light of day.

And if we will have an angel at the tomb,
make it a real angel,
weighty with Max Planck's quanta, vivid with hair,
opaque in the dawn light, robed in real linen
spun on a definite loom.

Let us not seek to make it less monstrous,
for our own convenience, our own sense of beauty,
lest, awakened in one unthinkable hour, we are
embarrassed by the miracle,
and crushed by remonstrance.

So do you Socinian Unitarians have a scriptural answer to all the scriptural arguments I have presented? If there is one, I would be interested to see it.

Thank you.

Hi all,

just came across this little comment sent to me in an e-mail


Let me confess one of my past "sins" if you will. Perhaps the biggest mistake I made in my 45 years of having my nose in The Book, is, except for the past 4/5 years, that I failed to recognize "audience relevance." Without understanding that it is about "those people at that time" will lead to anyone's guess as it's meaning. The result of "anyone's guess" is tens of thousands of Christian denominations around the world.

It seems that this very same matter of is one of the roots of the problems in this thread (and related ones) …

Cheers,
Wolfgang

JohnE,

Could you, an Arian Unitarian, summarize your arguments as I did not keep up with your extended dialog with JohnO?

Sean,
did I err when I called you "Socinian"? Because you already know my opinion on being called "Arian".

As to a summary, I cannot summarize my arguments exactly because I want you to respond to my every argument, as I made it. I only have 3 posts, starting with number 23.

I want somebody to explain me Scripturally, where exactly am I wrong and why.

Wolfgang,
if Paul, a 1st century writer, tells (for example) his 1st century audience that "if Christ has not been raised, then our preaching is vain, your faith also is vain", do you mean his words are valid only in relation to his 1st century audience?

Hi John E.,

I would say that Paul's words must be interpreted and understood in light of who wrote and to whom they were written …

Next, I would say that in order to determine if what Paul wrote to his audience is applicable and thus of value to people other than his 1st century AD audience they must be considered carefully as to their content and if their content is applicable only to his immediate audience or also to others who were not the initial audience.

I would say, that the statement by Paul to which you make reference above, is applicable in a general way that anyone's preaching of Christ's resurrection would be vain and his/her audience's faith in a resurrection would be in vain if Christ has not been raised.

However, please note, that not all statements made by Paul are generally applicable in such a manner and are distinctly referring and were distinctly meant to have reference to the orginal audience and were only valid for them. In particular time related statements are in this category … because speaking of "shortly" in 65AD will have an entirely different meaning from speaking of "shortly" in 1712 AD or in 2008 AD. Someone speaking of "this generation" in 1200 AD has entirely different people in mind from someone speaking of "this generation" in 1920 AD or in 2009 AD. Or, for example, what is stated as being in the future in 55 AD may not be future anymore in 2009 AD …

Cheers,
Wolfgang

JohnE,

Please summarize the points. We are all very busy. Also, I don't remember you saying you don't like being called an Arian. In fact your Christology is Arian, is it not? As for me, I don't object to being called Socinian; I just though it was a strange.

Hi Wolfgang,

I agree with you, but I'm not so sure about "shortly". Let's discuss the "shortly" cases if you don't mind. But until then, I'm curious, do you believe Jesus' second coming has already taken place?

And about "this generation will not pass", there might be more than what we believe Jesus is saying. The full quote:

Mark 13:30 "Truly I say to you, this generation will not pass away until all these things take place [genetai] .

I don't know if you're aware that "take place" translates a verb in subjunctive aorist. There's an interesting piece on this verb and its occurence in Mark 13:30 in Mounce's Basics of Greek Biblical Grammar, page 193.

Royce Gordon Gruenler says here that the aorist may accentuate one of 3 possibilities, giving the example of a ball being thrown:

1) Inceptive/Progressive (let fly)
2) Constantive/Durative (flew)
3) Culminative/Telic (hit)

So which one of these three apply to "until all these things take place"? If one views this as an ingressive kind of aorist, and so translates it from the perspective of initiated action, the saying may be rendered as:

Mark 13:30 "Truly I say to you, this generation will not pass away until all these things begin to take place."

This nuance can be seen in Gabriel's words to Zechariah:

Luke 1:20 "And behold, you shall be silent and unable to speak until the day when these things take place [genetai]

Not only John's birth is predicted here (vs. 13-17), but also his adult ministry; yet, Zechariah recovers before John's adult ministry. Accordingly, this verse should be translated as:

Luke 1:20 "And behold, you shall be silent and unable to speak until the day when these things begin to take place"

In conclusion, if we take Mark 13:30 in isolation, a "preterist" conclusion can certainly be drawn, but is in now way necessary. No one can say for certain that "Jesus already came because that 1st century generation has passed already, therefore those signs have passed as well". In the light of the above, it is possible that by the time that generation passed away, the signs were beginning to show.

One more question, do you believe that 2 Peter is an authoritative writing? I'll explain later why I asked.

Thank you.

There is also more than one way to understand "this generation." I wrote about it on my website, if you're interested:

Sean,
of course we are all busy – including ME I would add. But I'll make time if you can't. As I've said, I cannot summarize because then the details remain unanswered. So I will copy and paste.

Before doing that, about "Arian", you probably forgot the discussion I had with you and others here about a major tenet the Arians held: worshiping not only God but Jesus as well.

I said then that this label is negligently assigned to Unitarians who believe Jesus had a pre-human existence. My Christology is not Arian, just as yours is not Adoptionist or Ebionite.. Or is it?

So you find the "Socinian" designation strange? I thought it's a usual one. Patrick Navas for example uses it with reference to your Christology. Anyway, it doesn't matter.

So here it is, copy and pasted with some additions:

In this chapter [1 Co 15] Paul goes to great lengths to show there is a kind of body that is the opposite of the fleshly one. He contrasts the "natural body" with the spiritual one. If you go beyond translation, you will see that when he is translated as saying "natural" body, he is in fact saying "physical body". The English word "physical" comes right from the Greek word Paul uses here, "psychikon". He even spells it out, "flesh and blood cannot inherit the kingdom of God"; the spiritual body is the opposite of flesh and blood. He makes distinction between a *physical* body and a *spiritual* one. He stresses the fact that first there's the physical body, and then comes the spiritual one. So the physical one is done away with. His conclusion: "I say this, brethren, that flesh and blood cannot inherit the kingdom of God … we will all be changed"; changed from a physical body to a spiritual one.

Please provide verses where the notation of "spiritual" with reference to form of existence or body, defines the "quality" of the body, the wholeness, restoration, and perfection.

In 1 Co 15 Paul hints to the fact that Jesus has a spiritual body now (44-46). Heavenly beings are like him (48). So if you are saying that the spiritual body is just a flesh and blood body, but with formidable characteristics (or glory or whatever else might be said), how was Jesus seen after resurrection? Where was his spiritual body? Is his fleshly, wounded human body shown to Thomas his spiritual body?

What exactly is a "spiritual body"?

About Jesus talking of the resurrected being like the angels; it is not that because they will not marry, they are like angels. It is the other way around according to what Jesus actually says, and significantly so: it is because they are like angels that they will not marry and die. If Jesus does not have in mind a spiritual existence like that of the angels, but just wants to convey the idea that they will not marry and die anymore, than there's really no need at all for introducing in this discussion references to spiritual beings. He could have simply said so (in the manner he did other times), "there's no marriage and there's no death". But he didn't, he puts immaterial creatures next to the resurrected ones.

Now about Jesus' resurrection:

Christian Jewish thought says Christ was "made alive in the spirit", not in the flesh (1 Pe 3:18). It also says Christ now is a "life-giving spirit" (1 Corinthians 15:45). His body was *sacrificed* for us:

By this will we have been sanctified through the offering of the body of Jesus Christ once for all. – Heb 10:10

What happens to sacrificial flesh in the Hebrew context? I suggest everybody to study what was happening to the sacrificed body of the sin offering offered with the occasion of the Atonement Day. Also, consider the simbolism Jesus presented at the Last Supper: he says about his body that it is represented by the bread, and *breaks* the bread. Is this "bread" restored to its original state by resurrection? He never made that gesture, did he? Isn't it significant here that Peter said he was resurrected in spirit, and Paul that Jesus, unlike Adam, is now a spirit?

Also, the blood. The wine being poured in the glass simbolized the blood of Jesus being shed. Was that blood shed on the ground restored into Jesus at resurrection? No writer ever mentions the restoration of the flesh and blood of Jesus. On the contrary, it is said he sacrificed it. Does he take his sacrifice back, restoring it?

Also, consider that "a new and living way He inaugurated for us through the veil, that is, His flesh", when his flesh was "torn apart", like the temple curtain was torn apart (Hebrews 10:20). If this curtain, his body, is restored, the " new and living way He inaugurated for us" is blocked again by this curtain. He could not have been resurrected in flesh because he sacrificed it. But he took his fleshly body from the tomb for several reasons.

For anyone, not only for the disciples, it would have been impossible to believe he is alive again if his fleshly body would have been left there. Some, like Thomas, even needed to see his scars in order to believe. And that's what Jesus did: after he was resurrected in the spirit, he "clothed" himself (just like the angels who ate with Abraham) with his former fleshly body in order to enable them to believe.

The episode where he says:

Luke 24:39 "See My hands and My feet, that it is I Myself; touch Me and see, for a spirit does not have flesh and bones as you see that I have."

is not hard to understand. What does he mean when he says "a spirit"? Remember how Peter thought he saw a ghost looking like Jesus, walking on the water?

Matthew 14:26-27 they were terrified, and said, "It is a ghost!" And they cried out in fear. 27 But immediately Jesus spoke to them, saying, "Take courage, it is I; do not be afraid."

Exactly in the same way, they were terrified; and likewise, Jesus says "don't be afraid, it's me". So Jesus is in fact saying he is not a ghostly appearance, he has flesh and bones, the body in which he was killed. Indeed, a "ghost" does not have flesh and blood. But spiritual creatures with spiritual bodies can have them if they will so (see angels). It was not the time to explain them that in reality, he was resurrected in the spirit, not in the flesh. This was definitely a moment that fits what he said earlier, "I have many more things to say to you, but you cannot bear them now." (John 16:12). And later indeed, his disciples found out he was in fact resurrected in the spirit (quoted above).

But Jesus is giving them hints already. He also adopts more human bodies, that don't look like him, as shown by so many accounts where the disciples do not recognize him, even when looking at him. In the case of the disciples he met on the road to Emmaus, the thing by which they recognized him was the breaking of the bread, him blessing it and giving it to them. I doubt Jesus was wearing gloves, so that they could not have seen the wounds in his hands, and instead recognize him by that. That body was not the body he was killed in.

Also, notice that afterwards Jesus "***vanished*** from their sight". The Greek word is "invisible"; he became invisible, a thing never said about Jesus before he died, or about any man for that matter, but it is said with references to spiritual beings (Judges 6:21)! Also, if the tradition of the appended ending to Mark is true, the event described by Luke 24:39 happened indoors, and Jesus suddenly appears in their midst – without knocking and entering through the door or through the roof. Even if they were not indoors, the fact that as soon as he appears in their midst they get very afraid, one can see that it was a sudden unnatural appearance, unlike any other man.

Also take into account what 1 John 3:2 says:

Beloved, now we are children of God, and it has not appeared as yet what we will be. We know that when He appears, we will be like Him, because we will see Him just as He is.

Which just goes on to show that Jesus does not exist now as we would picture him, in flesh and blood. Although they saw Jesus in flesh in blood after resurrection, and were like him (still two hands and feet, two ears, one nose, skin, etc), John says he is not like that anymore, they did not see him just as he is.

With all due respect I would ask the question, if Jesus is still human, does he get hungry and thirsty in heaven? Does he have to use the bathroom? And if not, just what kind of man is that?

Thanks Mark

on 04 Feb 2009 at 7:19 pm

40

Ray

When Jesus died on the cross we know his body was left there till
some of them took it down and took it into the grave. At this time
he spirit was in the hands of God, and there Jesus was in the spirit
with God the Father, having done his work that he gave him to do.

One of the things Jesus did in the spirit was preach unto the spirits
in prison, the spirits of those men who were disobedient during the
days of Noah. (I Peter 3:20)

Upon the return of our Lord into his body at the resurrection, he
gave us witness to the power of God and of the future glory that
shall be with those who are the called and faithful of God, for which
cause we hope and have confidence in our salvation as we look unto Jesus the author and finisher of our faith, giving us this glimpse of our future by his own body having been raised in newness of life.

on 04 Feb 2009 at 7:42 pm

41

Ray

It's clear to me that Jesus was in fact preaching to the 'sons of God'
(those who called upon the name of the Lord) in the days of Noah
in the spirit, as he was in the world, though not yet having come
in his own flesh through his birth of Mary.

Those men who have lived out their lives on this earth, if having
lived diobediently, are they not in a sense 'in prison' waiting for
the day of judgment that shall be for all men?

And what about evil spirits (devils) that have done their work through disobedient men? Are they not also in prison waiting for
the full recompence of their rebellion?

One of the ways the Lord Jesus preached righteousness to the
'sons of God' (those who called upon the name of the Lord) was
through Noah. They must have fell badly for only Noah and his
family was saved from the flood. The days must have been very
wicked indeed.

In this world a lot of men are in prison waiting for the sentence of
the judge, and some of them will be sentenced and some will one
day find freedom again, but the faithful will come with Jesus when
he comes to this earth. ( I Thess 4:14)

on 05 Feb 2009 at 5:08 pm

42

Frank D

Ray, Can you please provide scriptural support for this statement:

"At this time he spirit was in the hands of God, and there Jesus was in the spirit with God the Father, having done his work that he gave him to do."

Thanks.

on 05 Feb 2009 at 7:55 pm

43

Ray

The scriptural support for Jesus in the spirit being in the hands of God is his words from the cross, "Into thy hands I commend my spirit." The work Jesus did which was then finished was his ministry
in his uncrucified flesh which was up until they took him down from
the cross.

In the spirit he went up to God, though his body went into the grave. He slept in the grave till he returned to raise up his body.

When Jesus said, "my spirit" he wasn't talking about his being or his consciousness. The spirit is the breath of life which returns to God when a person dies. It is the life force which makes one alive, as any good Bible dictionary will tell you. Gen. 2:7 says that God "formed man of the dust of the ground, and breathed into his nostrils the breath of life; and man became a living soul." Jesus could not have gone to God immediately when he died, since after he rose again, he said to Mary, "Touch me not; for I am not yet ascended to my Father" (John 20:17).

I saw this on the web, more Trinitarian views…

You can check this in any Interlinear Bible. The Greek text says: "Made alive in the Spirit".

Did His Spirit die?

When Jesus hung on the cross, enduring Hell in His body and in His Spirit, He cried: "My God My God, why hast Thou forsaken Me".

He was forsaken by the Father. His Spirit was under the wrath of God in some state of spiritual death. But shortly before His body died His Spirit was again made alive to God, because Jesus said: "Father into Thy hands I commend My Spirit".

While His body lay in the tomb of Joseph of Arimathaea, His Spirit was alive in heaven. When He rose from the tomb on that morning, His Spirit again entered that lifeless body, showing us that He is the God that raises the dead.

God raises the dead, both physical dead and the spiritual dead. In the beginning of Romans 8 God lays down the principle: "You Must Be Born Again". If we have been born again by the Spirit of God, we have been made alive spiritually, which means we have received a new spirit from God.

1 Peter 3:18
"Christ was put to death in the flesh, but made alive in the Spirit."

And then we read in verses 19-20,

1 Peter 3:19
By which (Lit: In which) also he went and preached unto the spirits in prison;

1 Peter 3:20
Which sometime were disobedient, when once the longsuffering of God waited in the days of Noah, while the ark was a preparing, wherein few, that is, eight souls were saved by water.

These verses are often misunderstood. But the literal translation from the Greek text makes it clear: In the Spirit Christ preached unto the spirits in prison.

Which spirits, in which prison?

These were the spirits, which were disobedient in the days of Noah.

Thoughts?

This again assumes that "spirit" has some other meaning than how the Bible defines it. A person's spirit is primarily the breath life that makes him alive. In a secondary sense it is sometimes used in the sense of a person's deepest self, as in "grieved in my spirit." But it is never used in the Bible as a separate part of man which includes his consciousness and lives on after death.

He was forsaken by the Father. His Spirit was under the wrath of God in some state of spiritual death. But shortly before His body died His Spirit was again made alive to God, because Jesus said: "Father into Thy hands I commend My Spirit".

There is nothing in the Bible that says this. He said, "My God My God, why hast Thou forsaken Me" in quotation of Psalm 22. There is nothing in that psalm or the Gospel record (or anywhere else, for that matter) that says that God did forsake him.

I Peter 3:18-20 is contrasting the source and nature of his being – put to death in the flesh, but raised in the spirit. This is similar to other references to a "spiritual body." People have interpreted this as meaning it isn't physical, but that's based on Greek thinking, not Biblical. Verse 19 tells us that he preached to the spirits in prison after his resurrection, when he had a spiritual body which was not subject to the same limitations that a natural body of the flesh was.

Good points Mark,

I want to go more into what Vs. 19 is telling us. Are there spirits in prison without bodies right now being that the resurrection hasn't taken place yet?

Re: I Peter 3:18-20:

Just because Jesus is said to be doing the "sending" does not mean the "Spirit of God" originates from Jesus, in other words, i do not think that is what the text is saying. Compare the following:

"and the Comforter, the Holy Spirit, whom the Father will send in my name, he will teach you all things, and remind you of all things that I said to you." John 14.26

"But when the Helper comes, whom I will send to you from the Father, the Spirit of truth, who proceeds from the Father, he will bear witness about me." John 15.26

Now if Jesus has a will seperate to that of God, the Father, how can they have the same "spirit"?

"I can do nothing on my own. As I hear, I judge, and my judgment is just, because I seek not my own will but the will of him who sent me." John 5.30; cp. Mat 26.42; John 6.38

Joseph,
you quoted:

You can check this in any Interlinear Bible. The Greek text says: "Made alive in the Spirit".

Did His Spirit die?

You know how it is always said, "there are no wrong questions"? Well, it seems there are. "Did His Spirit die?" is one. This is reading into the text, but the text does not say "Made his Spirit alive".

His body died His Spirit was again made alive

Yes, wrong.

While His body lay in the tomb of Joseph of Arimathaea, His Spirit was alive in heaven. When He rose from the tomb on that morning, His Spirit again entered that lifeless body, showing us that He is the God that raises the dead.

Wrong again. Mark explained this already to Ray.

Mark,

I Peter 3:18-20 is contrasting the source and nature of his being – put to death in the flesh, but raised in the spirit. This is similar to other references to a "spiritual body."

Correct.

People have interpreted this as meaning it isn't physical, but that's based on Greek thinking, not Biblical.

If it only was that simple… God is spirit. The angels are spirits. Angels are not God because they're both spirits, nor vice-versa. But they're both immaterial. Is this Greek thinking?

Verse 19 tells us that he preached to the spirits in prison after his resurrection, when he had a spiritual body which was not subject to the same limitations that a natural body of the flesh was.

Now that's an interesting development. So this "spiritual" body doesn't have the limitations of the natural fleshly body. So much so in fact, that this spiritual body is able to venture out of the physical, in the realm of spiritual beings!!! What a "man"!

Now let me get this straight. Did Adam have a spiritual body? Why wouldn't he, he had no sin but was made "perfect/whole/whatever-you-wanna-call-it" by God. Then he was able to leave the natural physical realm and go hang out with the spiritual beings in the spiritual realm. Now I admit, that's Greek thinking.

If Adam did not have a "spiritual" body, and Jesus has one, he is more than human. Hmm, interesting…

Joseph,

I want to go more into what Vs. 19 is telling us. Are there spirits in prison without bodies right now being that the resurrection hasn't taken place yet?

Yes of course there are. But not humans. Peter says these are the spirits "who once were disobedient, when the patience of God kept waiting in the days of Noah". This is specifically about the days of Noah. What spirits were disobedient in the days of Noah?

Jude 1:6 And angels who did not keep their own domain, but abandoned their proper abode, He has kept in eternal bonds under darkness for the judgment of the great day,

Yes, those spirits.

Re: I Peter 3:18-20:

Just because Jesus is said to be doing the "sending" does not mean the "Spirit of God" originates from Jesus, in other words, i do not think that is what the text is saying.

Xavier, what "sending" is in 1 Peter 3:18-20?

sorry i meant 1 Pe 1.11 in connection with John 14.26

I want to go more into what Vs. 19 is telling us. Are there spirits in prison without bodies right now being that the resurrection hasn't taken place yet?

No, these are not the spirits of people that died, since the spirit of a person is not a separate part with consciousness that lives on after death. The spirits referred to in I Peter 3:19-20 are the angels referred to Jude 6. They were disobedient and didn't "keep their own domain, but abandoned their proper abode." They are the ones responsible for bringing about the Nephilim in Genesis 6.

If it only was that simple… God is spirit. The angels are spirits. Angels are not God because they're both spirits, nor vice-versa. But they're both immaterial. Is this Greek thinking?

No, the Greek thinking is that something "spiritual" cannot also be material. God and angels are spirits and they are immaterial. That is a different sense of the word "spirit." But when the Bible talks about "in the spirit" versus "in the flesh" it is similar to something being "spiritual" as opposed to "fleshly" or "carnal."

Verse 19 tells us that he preached to the spirits in prison after his resurrection, when he had a spiritual body which was not subject to the same limitations that a natural body of the flesh was.

Now that's an interesting development. So this "spiritual" body doesn't have the limitations of the natural fleshly body. So much so in fact, that this spiritual body is able to venture out of the physical, in the realm of spiritual beings!!! What a "man"!

Do you have a point here, or are you just saying you don't believe what I said? Mocking doesn't prove anything.

Now let me get this straight. Did Adam have a spiritual body?

No.

Why wouldn't he, he had no sin but was made "perfect/whole/whatever-you-wanna-call-it" by God.

Because he wasn't created that way. He was mortal. Jesus had a glorified, spiritual body after his resurrection.

Then he was able to leave the natural physical realm and go hang out with the spiritual beings in the spiritual realm. Now I admit, that's Greek thinking.

If Adam did not have a "spiritual" body, and Jesus has one, he is
more than human. Hmm, interesting…

Again, do you have a point other than that you don't believe what I said? Do you have a Scripture that disproves it?

on 07 Feb 2009 at 11:31 am

54

Ray

The angels which kept not their first estate are the ones which
fell along with Satan. It was through lust and pride that they fell
in the same manner as Sodem and Gomorrah, for in like manner
they rebelled against God.

Those men who were once led by the spirit of God, who married the daughters of men prior to the flood of Noah, also fell into divers
kinds of wickedness.

Mark,

No, the Greek thinking is that something "spiritual" cannot also be material.

I think you are muddling the categories here – maybe intentionally, to make your point? I'm perfectly aware of the "spiritual" uses in the NT. For example, the Law is spiritual (Ro 7:14), men are spiritual (1 Co 2:15). These are clearly not immaterial.But then you come and put these in the same category with the "spiritual" and "spirit" of 1 Co 15 & 1 Pe 3:18. I understand you have no choice here given that you are trying to defend your theology, but let's face it: you are talking about apples and oranges. 1 Co 15 & 1 Pe 3:18 are talking about someone's form of existence, body. So when you're saying:

when the Bible talks about "in the spirit" versus "in the flesh" it is similar to something being "spiritual" as opposed to "fleshly" or "carnal."

you are inevitably conveying the idea that Jesus was "carnal" and "fleshly" in the same sense applied by the first category mentioned, the one present here:

1 Corinthians 2:14-15 But a carnal/fleshly man does not accept the things of the Spirit of God, for they are foolishness to him; and he cannot understand them, because they are spiritually appraised. 15 But he who is spiritual appraises all things, yet he himself is appraised by no one.

1 Corinthians 3:1 And I, brethren, could not speak to you as to spiritual men, but as to men of flesh, as to infants in Christ.

Galatians 6:1 Brethren, even if anyone is caught in any trespass, you who are spiritual, restore such a one

Was Jesus carnal and fleshly in this sense? Or in the sense of form of existence, body? If not in the former, but in the latter, than clearly the former sense has no place in this discussion. When Jesus was killed in his flesh, it doesn't mean he was carnal/fleshly as to his character and demeanor, but as form of existence, body.

JohnE said:
Now that's an interesting development. So this "spiritual" body doesn't have the limitations of the natural fleshly body. So much so in fact, that this spiritual body is able to venture out of the physical, in the realm of spiritual beings!!! What a "man"!

Mark:
Do you have a point here, or are you just saying you don't believe what I said? Mocking doesn't prove anything.

I suggest you drop the "mocking" argument, there's no mocking here. As to my point, it is evident in what I wrote. You say you can't see it? A being who transcends the physical realm, having the ability to pass into the one where the immaterial beings live, is clearly not a man.

Now let me get this straight. Did Adam have a spiritual body?

No.

Exactly.

Why wouldn't he, he had no sin but was made "perfect/whole/whatever-you-wanna-call-it" by God.

Because he wasn't created that way. He was mortal. Jesus had a glorified, spiritual body after his resurrection.

Emmm, are you sure? Was Adam created a mortal, or did he become a mortal by sinning? Would he have died unless he sinned? Or would he have lived eternally otherwise?

If Adam did not have a "spiritual" body, and Jesus has one, he is
more than human. Hmm, interesting…

Again, do you have a point other than that you don't believe what I said?

Againt, my point is right in front of your eyes. If Adam had no "spiritual" body and Jesus did, after the resurrection, then Jesus is more than human after resurrection.
And by the way, a question I've already asked several times with no response, was Jesus' wounded fleshly body, after the resurrection, his spiritual body? Where was the glory of this body then? How come this "glorious spiritual" body has its imperfections – previous wounds are still there?

Do you have a Scripture that disproves it?

I'm sorry, a Scripture to disprove what exactly?

John E,

And by the way, a question I've already asked several times with no response, was Jesus' wounded fleshly body, after the resurrection, his spiritual body? Where was the glory of this body then? How come this "glorious spiritual" body has its imperfections – previous wounds are still there?

That's a very good question, perhaps the wounds were there so that the disciples could see and believe, or as a testament to Thomas that Jesus had risen…

25The other disciples therefore said unto him, We have seen the LORD. But he said unto them, Except I shall see in his hands the print of the nails, and put my finger into the print of the nails, and thrust my hand into his side, I will not believe.
26And after eight days again his disciples were within, and Thomas with them: then came Jesus, the doors being shut, and stood in the midst, and said, Peace be unto you.
27Then saith he to Thomas, Reach hither thy finger, and behold my hands; and reach hither thy hand, and thrust it into my side: and be not faithless, but believing.
28And Thomas answered and said unto him, My LORD and my God.
29Jesus saith unto him, Thomas, because thou hast seen me, thou hast believed: blessed are they that have not seen, and yet have believed.

Christ knew to ask Thomas to check to see that it was really him by his wounds. The wounds could have been presented temporarily only for this reason.

Joseph, I understand what you're saying. Still, where was the "glory" of this spiritual body? If that was the spiritual body he had as a result of his resurrection, where is the difference between the fleshly body he had before being killed, and the supposedly spiritual-but-carnal body (one of them!) he displayed after was resurrected?

By the way, the glory of the real spiritual body of Jesus can be seen on the road to Damascus. Paul was blinded by it. Remarkably, not one human ever saw Jesus' carnal body again after he ascended to Heaven. And I suggested why based on what happened to the body of the sin offering offered on Atonement Day.

Anyway, John writes that they did not see Jesus as he really was after his resurrection. They didn't know how he looked like in reality, after being resurrected. Which is understandable, no man can see a spirit in his spirit form. But they will see how he looks like in reality when he comes for the second time.

I hate not being able to edit once you post. The previous post had wrong formatting. It should have been:

No, the Greek thinking is that something "spiritual" cannot also be material.

I think you are muddling the categories here – maybe intentionally, to make your point?

Why would you suggest that I am "intentionally" muddling? I've been saying all along that it's Greek thinking to say that something "spiritual" cannot also be material.

when the Bible talks about "in the spirit" versus "in the flesh" it is similar to something being "spiritual" as opposed to "fleshly" or "carnal."

you are inevitably conveying the idea that Jesus was "carnal" and "fleshly" in the same sense applied by the first category mentioned, the one present here….

You missed a couple of very important words in my post. "Similar" and "or". I did not intend to suggest that Jesus was carnal. I said that the contrast between "in the spirit" and "in the flesh" in I Cor. 15 is similar to something being "spiritual" as opposed to "fleshly" or "carnal." And I was not referring to every instance of the words, obviously. I was talking about the contrast between spiritual and fleshly and how that contrast does not mean that spiritual is not material.

Perhaps "natural" would have been a better word to use. That's the one used in I Cor. 15. It contrasts the "natural" body with the "spiritual" body, but they are still both bodies. To interpret this as saying that the spiritual body is not material, however, is reading into it, based largely on Greek thinking.

You wrote, "I suggest you drop the "mocking" argument, there's no mocking here." Your tone was certainly sarcastic, and instead of debating the point you just belittled it:

So this "spiritual" body doesn't have the limitations of the natural fleshly body. So much so in fact, that this spiritual body is able to venture out of the physical, in the realm of spiritual beings!!! What a "man"!

…and you made no attempt to rebut the argument or offer any Scripture to disprove the point I had made about Jesus preaching to the spirits in prison after the resurrection. (That answers your question, "a Scripture to disprove what exactly?") Simply making comments like "What a 'man'!" doesn't cut it.

As to my point, it is evident in what I wrote. You say you can't see it? A being who transcends the physical realm, having the ability to pass into the one where the immaterial beings live, is clearly not a man.

All that is evident is that you disagreed with what I said. Jesus certainly is not an ordinary man at that point (after the resurrection). But if he can pass into the heavens and sit at the right hand of God, why can't he also have appeared to the spirits in prison? That's what the Scriptures say he did.

Emmm, are you sure? Was Adam created a mortal, or did he become a mortal by sinning? Would he have died unless he sinned? Or would he have lived eternally otherwise?

The Bible says he had access to the Tree of Life, and when he sinned he was cut off from that tree. Man is not inherently immortal by nature. Only God has immortality (I Tim. 6:16). Man's access to the tree of life kept him alive in Eden, and will again in the restored paradise, according to Revelation.

But what difference does that make to the point we're discussing? Regardless of what kind of body Adam had, it says that Jesus had a spiritual body after the resurrection, and it's the nature of that spiritual body that we were discussing, specifically whether it is material or not, and whether he could preach to the imprisoned spirits in it.

P.S. – You wrote to Joseph, "Anyway, John writes that they did not see Jesus as he really was after his resurrection." Could you provide a reference?

Mark,

Why would you suggest that I am "intentionally" muddling? I've been saying all along that it's Greek thinking to say that something "spiritual" cannot also be material.

Because it seems to me that's what you are doing. You made a reference to another category of "spiritual", despite the fact that this category has little (if anything) to do with the "spiritual body".

when the Bible talks about "in the spirit" versus "in the flesh" it is similar to something being "spiritual" as opposed to "fleshly" or "carnal."

you are inevitably conveying the idea that Jesus was "carnal" and "fleshly" in the same sense applied by the first category mentioned, the one present here….

You missed a couple of very important words in my post. "Similar" and "or".

No I didn't miss them. When you say "similar" you put them in the same category. Like when you earlier said this:

I Peter 3:18-20 is contrasting the source and nature of his being – put to death in the flesh, but raised in the spirit. This is similar to other references to a "spiritual body."

Two things do not have to share their every aspect to be put in a same category, being similar in enough. Apes are mammals, whales are mammals too.

I did not intend to suggest that Jesus was carnal. I said that the contrast between "in the spirit" and "in the flesh" in I Cor. 15 is similar to something being "spiritual" as opposed to "fleshly" or "carnal."

Ok, so if it's not exactly the same thing, please provide verses that provide this category, so that you will be able to say 1 Pe 3:18 and 1 Co 15 can be put in this category.

Perhaps "natural" would have been a better word to use. That's the one used in I Cor. 15.

Why? Perhaps "physical" would have been a better word to use. After all, that's what the Greek word means.

It contrasts the "natural" body with the "spiritual" body, but they are still both bodies.

Yes, they're still bodies. One is a physical body, the other is a heavenly body. "As is the earthy, so also are those who are earthy; and as is the heavenly, so also are those who are heavenly. As is the heavenly one, who is a spirit, Jesus, are the ones who are heavenly. The created heavenly beings have a spiritual body.

To interpret this as saying that the spiritual body is not material, however, is reading into it, based largely on Greek thinking.

No, that's reading out of it. This is the contrast of physical and immaterial. This contrast is *not*, despite your repeated assertions, based on Greek thinking. It's Jewish thinking. God is a spirit – hence immaterial – and angels are spirits – hence immaterial. Jesus is a spirit and has a spiritual body – hence immaterial.

You wrote, "I suggest you drop the "mocking" argument, there's no mocking here." Your tone was certainly sarcastic, and instead of debating the point you just belittled it

No, you are mistaken. Please don't tell me what my tone in writing was, as I should know better than you. As to belittling, wrong again.

…and you made no attempt to rebut the argument or offer any Scripture to disprove the point I had made about Jesus preaching to the spirits in prison after the resurrection. (That answers your question, "a Scripture to disprove what exactly?") Simply making comments like "What a 'man'!" doesn't cut it.

I wasn't sure what you were referring to. So here's your argument again:

I Peter 3:18-20 is contrasting the source and nature of his being – put to death in the flesh, but raised in the spirit. This is similar to other references to a "spiritual body." People have interpreted this as meaning it isn't physical, but that's based on Greek thinking, not Biblical. Verse 19 tells us that he preached to the spirits in prison after his resurrection, when he had a spiritual body which was not subject to the same limitations that a natural body of the flesh was.

To which I said:

Now that's an interesting development. So this "spiritual" body doesn't have the limitations of the natural fleshly body. So much so in fact, that this spiritual body is able to venture out of the physical, in the realm of spiritual beings!!! What a "man"!

So what argument of yours do you expect me to rebut? That "People have interpreted this as meaning it isn't physical, but that's based on Greek thinking, not Biblical."? If this is the one you are referring to, here's the rebuttal. God is a spirit (John 4:24); angels are spirits (Heb 1:14); Jesus is now a spirit (1 Co 15:45). THAT is what enabled him to be in the realm of spiritual beings, to preach them a message (of condemnation perhaps). You're argument that "a spiritual body is not subject to the same limitations that a natural body of the flesh" does not work, since you reached it by thinking "Jesus was raised in the flesh, and he went to interact with immaterial beings: hence, his fleshly body is not subject to the same limitations that a natural body of the flesh". Circular argument. You're premise is that he was raised in a fleshly body, when that is what you have to prove. But instead, you dismiss from the start the significance of the contrast Peter makes: he was killed in the flesh, but was made alive in the spirit. He was not "made alive in the flesh", if you know what contrast is.

All that is evident is that you disagreed with what I said. Jesus certainly is not an ordinary man at that point (after the resurrection). But if he can pass into the heavens and sit at the right hand of God, why can't he also have appeared to the spirits in prison? That's what the Scriptures say he did.

You are using you're circular reasoning again. If he was raised in the flesh (this is your premise instead of being your conclusion!), and he can go sit at the right hand of God in heaven, then he must be able to appear to the spirits in prison! The fact that he is able to sit next to his Father, a spirit, in the spiritual realm, able to go and interact with rebellious immaterial beings, shows that when 1 Co 15 says Jesus is a spirit, and 1 Pe 3 that he was made alive in spirit, *they literally mean it*. Again, fleshly humans can't do that. Not even Adam with his perfect fleshly body could do that. Because "flesh and blood cannot inherit the kingdom of God".

But what difference does that make to the point we're discussing? Regardless of what kind of body Adam had, it says that Jesus had a spiritual body after the resurrection, and it's the nature of that spiritual body that we were discussing, specifically whether it is material or not, and whether he could preach to the imprisoned spirits in it.

Well it matters because if physically, Jesus is (and we will be) more than Adam was before sinning, he is more than human. Jesus is what humans never were, and what they never would have been before Adam sinning. Jesus exceeds what is human.

P.S. – You wrote to Joseph, "Anyway, John writes that they did not see Jesus as he really was after his resurrection." Could you provide a reference?

I already did earlier. It's 1 John 3:2.

No I didn't miss them. When you say "similar" you put them in the same category…

Two things do not have to share their every aspect to be put in a same category, being similar in enough. Apes are mammals, whales are mammals too.

But it was you who said that my making it "similar" means that I am implying that Jesus was carnal. As I said, and as you now say, if they are similar they do not share every aspect. We agree on that.

Ok, so if it's not exactly the same thing, please provide verses that provide this category, so that you will be able to say 1 Pe 3:18 and 1 Co 15 can be put in this category.

I really don't get what the problem is. You seem to be making this much more complicated than it is. Let's start over. The discussion began with a reference to I Peter 3:18-20. I stated that it was contrasting the flesh and the spirit, i.e., the source and nature of his being, before and after his death and resurrection (Post #46). I said that this contrast was similar to the contrast between the natural body and the spiritual body in I Cor. 15. (Which you said was correct in post #49).

I Peter 3:18 "…being put to death in the flesh, but quickened by the Spirit"
I Cor. 15:44 "It is sown a natural body; it is raised a spiritual body. There is a natural body, and there is a spiritual body."

The point we disagreed on was my statement, "People have interpreted this as meaning it isn't physical, but that's based on Greek thinking, not Biblical." You responded that God and the angels are spirits, but they're both immaterial, and asked, "Is this Greek thinking?" I responded in post #53, "No, the Greek thinking is that something 'spiritual' cannot also be material," reiterating my point.

You had also quoted and responded to my statement that Jesus preached to the spirits in prison in his resurrected body, back in post #49. Your response, as I noted, did not provide any Scriptural rebuttal to the claim, but just said things like, "that's an interesting development," and "What a 'man'!" Do you not see that as sarcasm? Do you not see it as counterproductive to a rational exchange of ideas?

Then when I called you on it, you told me to "quit the mocking argument" and then later said, "No, you are mistaken. Please don't tell me what my tone in writing was, as I should know better than you. As to belittling, wrong again." I was expressing how you came across to me in your post. Do you really think that attitude engenders a peaceful discussion? Especially when, in all that time, you did not simply offer some Scriptural basis for not believing that Jesus preached to the spirits in prison in his resurrected body.

IMO, all of this just distracted from the main point of the debate, which was, as I had originally stated, that something described as "spiritual" does not automatically mean that it is not material. The whole thing about whether Adam had a spiritual body detracted from the point as well, IMO, especially since whether he had one or not doesn't change what I Cor. 15 says about Jesus' spiritual body, which he had after his resurrection.

Now, to resume the discussion, you said in your last post, "You're premise is that he was raised in a fleshly body, when that is what you have to prove. But instead, you dismiss from the start the significance of the contrast Peter makes." As I hope you can see from this little recap, my premise is not "that he was raised in a fleshly body" nor did I dismiss Peter's contrast. The verse plainly says he was "quickened by the spirit," which is contrasted with "put to death in the flesh." My premise is that being quickened or raised in the spirit does not automatically mean that his resurrection was not in a material body.

Peter's contrast between the flesh and the spirit is similar to I Cor. 15's contrast between the natural, or earthly body, and the spiritual body. The word for "natural" is psuchikos which relates to the soul, or living creature, while "spiritual" is pneumatikos, relating to things of the spirit. It's contrasting the source or nature of the two kinds of bodies.

You wrote:

Yes, they're still bodies. One is a physical body, the other is a heavenly body. "As is the earthy, so also are those who are earthy; and as is the heavenly, so also are those who are heavenly. As is the heavenly one, who is a spirit, Jesus, are the ones who are heavenly. The created heavenly beings have a spiritual body.

I don't know what version you're quoting from (or where exactly your quotation ends), but the words "who is a spirit, Jesus" following "as is the heavenly one" is not in the Greek, or any English version that I have. Also, "the created heavenly beings have a spiritual body" is not what it says either. Verse 49 reads, "Just as we have borne the image of the earthy, we will also bear the image of the heavenly." Just as Jesus has a spiritual body, we will one day have one also. "We will be like Him, because we will see Him just as He is," as you quoted from I John 3:2.

That verse also says, "It has not appeared as yet what we will be." We don't fully understand what it will be like to have a spiritual body, but we can see glimpses of it from what the Bible says about Jesus' spiritual body. Nevertheless, we agree that he has a spiritual body; the disagreement is on what a "spiritual body" means.

I said, "To interpret this as saying that the spiritual body is not material, however, is reading into it, based largely on Greek thinking." You responded, "No, that's reading out of it." By definition, it can't be reading out of it, unless the verse defines a spiritual body as not material. You went on:

This is the contrast of physical and immaterial.

First of all, this passage nowhere speaks of anything being "immaterial." It contrasts spiritual with natural, or earthly.

This contrast is *not*, despite your repeated assertions, based on Greek thinking. It's Jewish thinking.

I'm sorry but this is simply not correct. Any reference book that refers to these matters will tell you that Jewish thinking did NOT conceive of all spiritual things as being, by definition, immaterial.

God is a spirit – hence immaterial – and angels are spirits – hence immaterial. Jesus is a spirit and has a spiritual body – hence immaterial.

I'm sorry, but with all due respect, your logic is faulty here. Saying "God is spirit" (Greek, pneuma) is not the same as saying something is "spiritual" (Greek pneumatikos), which is what we are discussing. And you have admitted that not all things that are called "spiritual" are immaterial (Post #55). Furthermore, your third sentence, "Jesus is a spirit and has a spiritual body – hence immaterial" doesn't work either. The bible doesn't say Jesus is a spirit in the same sense that God is spirit, and saying that he has a spiritual body and is therefore immaterial is begging the question, since the idea that a spiritual body means an immaterial one is what is being debated.

The first century church believed that Jesus rose bodily from the grave, and had a new kind of body, as described in I Cor. 15 and a few other places. We're not told a lot about it, but the few things we are told do not say that it was not material. The whole assumption that describing it as "spiritual" means it was not "material" is not compatible with Jewish though. I recommend reading up on Jewish thought before proceeding with this debate.

Mark, it wasn't necessary to make a history of our discussion. I have read it and know perfectly well how things evolved. I had a simple request, but then you're saying I'm complicating things. What I asked you to do is very simple though. We both recognize that "spirit/spiritual" has different meanings. One is opposed to carnal/sinful behavior (spiritual law, spiritual men), and the other is opposed to the physical/material (God, the angels). Two different categories of fleshly and spiritual. But you are saying that none of these two categories are referenced in 1 Pe 3:18, so there must a third one, a meaning which corresponds to neither of the two but is somehow similar to the 1st one.

So my simple request was for you to provide scriptural proof that such a category exists, one to which 1 Pe 3 and 1 Co 15 can be said to belong to. Can you please?

Do you not see that as sarcasm? Do you not see it as counterproductive to a rational exchange of ideas?

I think I made it clear already. Not only I do not see that as sarcasm, *I know* it. This continuous reference to my supposed sarcasm is counterproductive to a rational exchange of ideas.

Do you really think that attitude engenders a peaceful discussion?

Again, you're making a big deal out of nothing. As I previously suggested, please drop this subject, there's nothing to see here.

Especially when, in all that time, you did not simply offer some Scriptural basis for not believing that Jesus preached to the spirits in prison in his resurrected body.

Oh, so that's what you thought? But I believe Jesus preached to the spirits in prison in his resurrected body!

you said in your last post, "You're premise is that he was raised in a fleshly body, when that is what you have to prove. But instead, you dismiss from the start the significance of the contrast Peter makes." As I hope you can see from this little recap, my premise is not "that he was raised in a fleshly body" nor did I dismiss Peter's contrast.

I don't see that. I just followed your reasoning: "Jesus certainly is not an ordinary man at that point (after the resurrection). But if he can pass into the heavens and sit at the right hand of God, why can't he also have appeared to the spirits in prison?"; your premise is "Jesus is not an ordinary man", but still a man, not a spirit like the other spirits. So logically, yes, it follows that your premise is that he was made alive in the flesh.

Peter's contrast between the flesh and the spirit is similar to I Cor. 15's contrast between the natural, or earthly body, and the spiritual body. The word for "natural" is psuchikos which relates to the soul, or living creature, while "spiritual" is pneumatikos, relating to things of the spirit. It's contrasting the source or nature of the two kinds of bodies.

Yes, it's contrasting the nature of the two kinds of bodies.

I don't know what version you're quoting from (or where exactly your quotation ends), but the words "who is a spirit, Jesus" following "as is the heavenly one" is not in the Greek, or any English version that I have.

Sorry, the quotation ends just before "As is the heavenly one, who is a spirit, Jesus," – missed an apostrophe. That should have been evident since I continued saying "The created heavenly beings have a spiritual body ".

Also, "the created heavenly beings have a spiritual body" is not what it says either.

Not in so many words, but the text says that nevertheless. Let me show you how:

1 Corinthians 15:44-49 it is sown a natural body [Jesus' fleshly body], it is raised a spiritual body [Jesus' spiritual body]. If there is a natural body [what Jesus had when he died], there is also a spiritual body [what Jesus had later]. 45 So also it is written, "The first man, Adam, became a living soul." The last Adam [Jesus] became a life-giving spirit. 46 However, the spiritual is not first, but the natural; then the spiritual [Jesus had first a natural body, afterwards, he has a spiritual one]. 47 The first man [Adam] is from the earth, earthy; the second man [Jesus] is from heaven. 48 As is the earthy [Adam], so also are those who are earthy [we]; and as is the heavenly [Jesus], so also are those who are heavenly [the heavenly, those who are in heaven with Jesus]. 49 Just as we have borne the image of the earthy [Adam], we will also bear the image of the heavenly [Jesus].

So as is the heavenly Jesus, who has a spiritual body, so are the heavenly. If the heavenly beings are as Jesus, who has a spiritual body, the heavenly beings have spiritual bodies.

In discussing 1 John 3:2, you avoided any reference to "we will see Him just as He is"; probably because the writer indicates that although they've seen him after resurrection in his wounded fleshly body, they did not see him just as he is; John knows Jesus is not like he appeared to the eyewitnesses.

I said, "To interpret this as saying that the spiritual body is not material, however, is reading into it, based largely on Greek thinking." You responded, "No, that's reading out of it." By definition, it can't be reading out of it, unless the verse defines a spiritual body as not material.

The verses of 1 Co 15 do define a spiritual body as not material. But to you it's a matter of translation, because you already agree a contrast is being made between a natural and a spiritual body. What you do not accept, is that "natural" means "physical". But the Greek word, beside meaning "natural", means also "physical". A natural body is of course a physical one, even if you don't want to take the Greek word as "physical". A contrast is therefore made between a natural, physical body and a spiritual one. That's how the text defines a spiritual body as not physical.

First of all, this passage nowhere speaks of anything being "immaterial."

As indicated above, that's just a matter of interpretation. 1 Co 15 speaks just of such thing.

This contrast is *not*, despite your repeated assertions, based on Greek thinking. It's Jewish thinking.

I'm sorry but this is simply not correct. Any reference book that refers to these matters will tell you that Jewish thinking did NOT conceive of all spiritual things as being, by definition, immaterial.

I'm not talking about "things", I'm talking about "beings" and you know it. Are you are saying Jews believed the spiritual beings are material?

God is a spirit – hence immaterial – and angels are spirits – hence immaterial. Jesus is a spirit and has a spiritual body – hence immaterial.

I'm sorry, but with all due respect, your logic is faulty here. Saying "God is spirit" (Greek, pneuma) is not the same as saying something is "spiritual" (Greek pneumatikos), which is what we are discussing.

I'm sorry too, because you are making alterations. I did not say Jesus is spiritual and neither does Paul: he says that Jesus is a *spirit*, not spiritual. God is a spirit, an angel is a spirit, Jesus is a spirit. So Jesus is immaterial. Please re-evaluate.

The bible doesn't say Jesus is a spirit in the same sense that God is spirit

It does say. Since it says he is a spirit and the heavenly ones are like him, it says indeed he is a spirit in the same sense. Finally, let me emphasize some points I believe you do not address or treat fairly.

1) 1 John 3:2's "we will see Him just as He is" with the implication that they did not see him as he is in reality.

2) The obvious indication that all the "spirit/spiritual" talk in 1 Co 15 is contrasted not only with the "natural" body, but with its essential quality – its physicality, materiality: 1 Corinthians 15:50 "I say this, brethren, that flesh and blood cannot inherit the kingdom of God; nor does the perishable inherit the imperishable"
This clearly indicates Jesus is not flesh and blood, and that flesh and blood are perishable. If the flesh and blood are contrasted with the spiritual body, then this spiritual body cannot be flesh and blood.

3) 1 Pe 3:18. You agree a contrast is made. But you constantly shift meanings when it comes to this verse. You say spiritual does not mean the opposite of flesh here, but then you cannot provide a verse that clarifies this meaning. All you can say is there are other *similar* instances where "spiritual" is not immaterial, like 'spiritual men", but that those ones refer to something else – because otherwise you would imply Jesus was fleshly in a sinful way. Well if all those refer to something else, then you don't have a leg to stand on. When I've asked you to provide one, you've hit the reset button, listing the history of our discussion.

When I say you shift meanings I do because the meaning of the "flesh" here, is clearly physical. This time you cannot cling to "natural", because "flesh" is referenced. You recognize the meaning of "flesh" here, that it is the *physical* flesh, and also agree that a contrast is being made between this *physical* flesh and the spirit. A contrast like that really exists, as God is not flesh, and neither are the angels, both whom are spirits. But then you refuse to follow through with the meaning of *physical* – the physical flesh: you lose the *physical* aspect of the flesh when observing the contrast. "No, both are flesh". The only contrast being made is between the kind of flesh. So you effectively cancel the contrast, saying this spirit is a flesh-and-blood-made spirit. The contrast is lost. According to your interpretation, "killed in the flesh but made alive in the spirit" can be rewritten as: "killed in the flesh but made alive in the flesh", since you believe Jesus's spiritual body is a flesh body – a special flesh, but flesh and blood nevertheless. You do not see that this goes contrary to the writer's train of thought, who said "but". Killed in the flesh BUT. "BUT" prevents you to continue with the same thing, it signals that the in the opposite of flesh was Jesus made alive.

We both recognize that "spirit/spiritual" has different meanings. One is opposed to carnal/sinful behavior (spiritual law, spiritual men), and the other is opposed to the physical/material (God, the angels). Two different categories of fleshly and spiritual.

Obviously we don't "both recognize" this, since this is not what I was saying. Once more, I said that "spirit" is not the same as "spiritual." When the Bible says God is spirit, that is a being; when it says that something is spiritual, such as a spiritual body, that is not a spirit being. It is not "two different categories of fleshly and spiritual." And you're still inserting the non-Hebrew mindset that spiritual automatically means non-material. The whole argument comes down to whether a "spiritual body" means it is not material. It's that simple.

We've been over it and around it, and you seem to miss what I'm talking about. You say, "I'm not talking about "things", I'm talking about "beings" and you know it." Well that's not what I've been talking about all along, and that's my point. But your accusation, "and you know it" (along with other attitude indicators) shows me you not only have your mind made up but you can't even see what I'm talking about, and accuse me of deliberately twisting things and being deceptive to make my point, while you twist what I actually said.

At this point I think it would be best to let the readers of this thread decide which argument is presented logically and which is convoluted and confusing. It's not worth it to continue going in circles, especially since it wasn't the original topic of this thread anyway.

Hi John E.,

unfortunately I didn't get to further expound and answer your earlier question to me … but at least I wanted to take a few minuted and comment briefly on your various posts above concerning "spiritual / spirit" etc ….

I agree with your observations, in particular to Christ's resurrected glorious body in contrast / relation to his "non-corrupted" physical body in which he showed himself at various distinct occasions after the resurrection for those 40 days prior to being taken up into heaven

Folks here seem to be rather "earthly" minded …. and it seems to somehow "just not be good enough" to be saved and to spend eternity in the spiritual realm as spiritual beings in the presence of God. One almost wonders how someone with such mindset is satisfied with a "spiritual God" then and not require a "physical God" also ….

Cheers,
Wolfgang

on 09 Feb 2009 at 10:17 am

64

Frank D

Jesus was able to appear inside a locked room. Jesus walked on the road to Emmaus unrecognized and then vanished after breaking bread.

He was also hungry and ate with his disciples.

This sounds like a physical body not bound by physical rules.

Does that make it a 'spiritual' body?

Folks here seem to be rather "earthly" minded …. and it seems to somehow "just not be good enough" to be saved and to spend eternity in the spiritual realm as spiritual beings in the presence of God. One almost wonders how someone with such mindset is satisfied with a "spiritual God" then and not require a "physical God" also ….

We don't require a "physical God" (whatever that is) because the Bible doesn't mention such a thing. But it does say what God's overall plan is. No, it's not "good enough" to accept man's corruption of God's promises. He promised Abraham land. He promised a descendant of David would sit on David's throne in a new Jerusalem and rule the nations. He promised that Israel would be restored to and planted in their land. Jesus said the meek shall inherit the earth, and taught us to pray, "Thy Kingdom come, thy will be done on earth as it is in heaven." Your idea of "spending eternity in the spiritual realm as spiritual beings in the presence of God" does not sound at all like what Jesus preached.

Jesus was able to appear inside a locked room. Jesus walked on the road to Emmaus unrecognized and then vanished after breaking bread.

He was also hungry and ate with his disciples.

This sounds like a physical body not bound by physical rules.

Does that make it a 'spiritual' body?

My point has been that it is a "spiritual body" as it says in I Cor. 15, but that "spiritual" does not mean immaterial or non-physical. Your points are sound, though – The Bible describes his "spiritual" body as a physical body not bound by physical rules.

Hi Frank D.,

it actually sounds far more like what we can read regarding spirit beings (such as angels) who were able to show themselves in certain situations as in a physical body.

Cheers,
Wolfgang

Angels appeared as men with physical bodies, but there is nothing that says they actually were. Nobody touched them, they did not get hungry or eat. Jesus made a point of demonstrating that he was NOT a spirit. Luke 24:39 – "Behold my hands and my feet, that it is I myself: handle me, and see; for a spirit hath not flesh and bones, as ye see me have."

on 09 Feb 2009 at 6:00 pm

69

John Paul

Excellent point Mark

John Paul, before congratulating Mark, did you actually check that what he and Frank D say is true? I say this because I've read otherwise.

Mark and Frank D, angels do eat if they want to – Gen 18:8.
Angels do touch humans: Gen 19:15-16; 32:24-25. They do not just *appear* to have physical bodies. They do have them if they want to. It is THEM who not bound by physical rules. Humans ARE bound by physical rules.

Did Jesus eat because he was hungry? Short answer: no. The longer version now. Here's what the Greek text is literally saying:

And still/yet not believing from their joy and amazement, he said to them: "Do you have anything to eat"?

Notice how he does not say he is hungry, nor does the writer say Jesus is hungry. He asks for food because they were not believing yet that it was really him and not a ghost. Notice what I said earlier:

The episode when he says:

Luke 24:39 "See My hands and My feet, that it is I Myself; touch Me and see, for a spirit does not have flesh and bones as you see that I have."

is not hard to understand. What does he mean when he says "a spirit"? Remember how Peter thought he saw a ghost looking like Jesus, walking on the water?

Matthew 14:26-27 they were terrified, and said, "It is a ghost!" And they cried out in fear. 27 But immediately Jesus spoke to them, saying, "Take courage, it is I; do not be afraid."

Exactly in the same way, they were terrified; and likewise, Jesus says "don't be afraid, it's me". So Jesus is in fact saying he is not a ghostly appearance, he has flesh and bones, the body in which he was killed. Indeed, a "ghost" does not have flesh and blood. But spiritual creatures with spiritual bodies can have them (see angels). It was not the time to explain them that in reality, he was resurrected in the spirit, not in the flesh. This was definitely a moment that fits what he said earlier, "I have many more things to say to you, but you cannot bear them now." (John 16:12). And later indeed, his disciples found out he was in fact resurrected in the spirit (quoted above).

Angels appeared as men with physical bodies, but there is nothing that says they actually were. Nobody touched them, they did not get hungry or eat.

You are wrong Mark.

Hi Wolfgang, thank you for your comments. Your observation is sound; the version of "human" presented here looks very much like an angel. In fact, what is the difference between the Socinian version of this "human"'s body and an angel's body? It turns out there's no difference! Everything an angel can do, so can this "human" do, and everything that this "human" can do, so can the angel (by the way, in my above comment, about angels touching humans, I forgot to mentioned they can even have sex and procreate – Gen. 6).

This is remarkable. It seems the only thing that would be different between these two types of bodies is *supposedly* their nature. But taking into consideration that these bodies are functionally virtually identical, their nature becomes irrelevant.

Now let me tell you what I think: a being that transcends physicality, who is not limited by physical laws, who is able to ascend to heaven, enter the spiritual realm populated by immaterial beings and interact with them, one that can sit next to God and see God (yes, the same God who said "human being cannot see my face and live"), one that can change bodies like I change socks, is not, and can never be called "human".

A being that suddenly materializes inside a locked room, was immaterial before doing that. A being that becomes invisible and visible at its discretion. This is no "human". There's another word for it: immaterial spiritual being. Adam was never able to do all this, Jesus never did that before being made alive in the spirit, before becoming a spirit (1 Co 15:45).

I know, giving up cherished beliefs is hard. I've been there.

on 09 Feb 2009 at 8:37 pm

72

Frank D

Ok, JohnE, I follow. How do you handle MarkC's point:

Luke 24:39 – "Behold my hands and my feet, that it is I myself: handle me, and see; for a spirit hath not flesh and bones, as ye see me have."

We have gotten away from the original point of this thread, but I think the discussion took a turn for the better when we began discussing Jesus' new body. I find nowhere in scripture that says Jesus was not able to achieve all of his appearances and ascension w/ his new body.

Ray stated:

"The scriptural support for Jesus in the spirit being in the hands of God is his words from the cross, "Into thy hands I commend my spirit." The work Jesus did which was then finished was his ministry
in his uncrucified flesh which was up until they took him down from
the cross.

In the spirit he went up to God, though his body went into the grave. He slept in the grave till he returned to raise up his body. "

I still say that Jesus was able to accomplish all of these events with his ressurected body. I see nowhere in scripture where Jesus raised up his own dead corps.

Acts 2:24:
God raised him up, loosing the pangs of death, because it was not possible for him to be held by it.

Acts 2:32:
This Jesus, God raised up, and of that we all are witnesses.

Acts 3:15:
and you killed the Author of life, whom God raised from the dead. To this we are witnesses.

Acts 4:10:
let it be known to all of you and to all the people of Israel that by the name of Jesus Christ of Nazareth, whom you crucified, whom God raised from the dead—by him this man is standing before you well.

Acts 5:30:
The God of our fathers raised Jesus, whom you killed by hanging him on a tree.

I Corinthians 6:14:
And God raised the Lord and will also raise us up by his power.

… and there are many more.

Mark,

Once more, I said that "spirit" is not the same as "spiritual." When the Bible says God is spirit, that is a being;

But when the Bible says Jesus is a spirit (1 Co 15:45), he is not a being, right?

You say, "I'm not talking about "things", I'm talking about "beings" and you know it." Well that's not what I've been talking about all along, and that's my point.

That you were not talking about "beings" is very unfortunate, because I was talking about beings even before you got into this conversation, and continued to talk about beings with you. I said "and you know that" because you can obviously read what I have said – and what prompted your response about things: "God is a spirit – hence immaterial – and angels are spirits – hence immaterial. Jesus is a spirit and has a spiritual body – hence immaterial". I was referring to BEINGS. God is a being, an angel is a being and Jesus is a being. And then you come talking about things. I'm sorry, it was not me who was out of sync with the discussion. Then your assertion below is inaccurate:

But your accusation, "and you know it" (along with other attitude indicators) shows me you not only have your mind made up but you can't even see what I'm talking about, and accuse me of deliberately twisting things and being deceptive to make my point, while you twist what I actually said.

So how do you understand an exchange of ideas? Does it exclude people who have made up their mind about something? Hey, people who made up their minds change their minds all the time. Just because I reached a conclusion and because you reached one doesn't mean we should not discuss it.

Also, if I did not accuse you of deliberately twisting things and being deceptive to make my point. I've asked you "I think you are muddling the categories here – maybe intentionally, to make your point?" And when you asked my why would I ask you that, I answered honestly: to me it *seemed* you are doing that, and I explained why.

We've been over it and around it, and you seem to miss what I'm talking about.

That's a coincidence, because in all fairness, that's exactly what I thought about you. Although we've been "over it and around it", you still avoid/ed my questions and my request for clarification.

Now about my "attitude", I really think you have an issue here, and it's not healthy. It was not the first time when a simple remark of mine made you raise the roof decrying the "mocking" and the "sarcasm" you saw in it. A simple phrase like "What a man!" has you crying foul. That is really disconcerting. Especially since I made it more than clear that you are wrong and exaggerate. Even the fact that there is any need for me to discuss "my attitude" because of a trifle, is highly abnormal. Please concentrate on my ideas and ignore any attitude I might seem to you to display. If Jesus had discussions even with the Pharisees, you should have no problem dealing with me. But just please, don't blame me if you don't want to continue addressing my questions and my requests for clarification. It is indeed an odd timing that you decided to end this conversation now, given that I insisted you address certain aspects, ones you kept avoiding.

Hi Frank, thank you for engaging me.

How do you handle MarkC's point:

Luke 24:39 – "Behold my hands and my feet, that it is I myself: handle me, and see; for a spirit hath not flesh and bones, as ye see me have."

I've posted three times my comment on this, even before him quoting it. Please see comment 70 -http://kingdomready.org/blog/2009/01/28/1-thessalonians-414/#comment-40728 , 38 – http://kingdomready.org/blog/2009/01/28/1-thessalonians-414/#comment-40455 , and 23 http://kingdomready.org/blog/2009/01/28/1-thessalonians-414/#comment-40183 .

I find nowhere in scripture that says Jesus was not able to achieve all of his appearances and ascension w/ his new body.

But that is what I'm saying as well. With his new body, when he became a spirit (1 Co 15:45). When you say new body, do you still think he was resurrected in the "old" body?

On the other hand, I think I know what you mean: that there's no Scripture to say a *fleshly body* cannot do what Jesus did? Have you ever taken into consideration the possibility that the scriptural accounts of those appearances serve exactly that purpose, of showing he was not flesh anymore, but spirit? What nature-wise fleshly being can do what he did? Can flesh be immaterial – as Jesus *materialized* in the middle of a closed room? How many fleshly bodies does a man have – because Jesus obviously showed himself in many?

These and the other similar scriptural aspects I mentioned in my earlier post should be an indication that as to his nature, he is not flesh anymore, especially since it is stated about him that he became a spirit (1 Co 15:45 again). That his nature could not have been flesh and blood is clearly stated by Paul, a nature of flesh and blood cannot inherit the Kingdom of God – the heavenly kingdom of God. If we have borne the image of the Adam – being nature-wise flesh and blood -, we will also bear the image of the Jesus – being nature-wise as him, a spirit (15:49).

As to what Ray said, I certainly do not agree with him.

It seems I cannot post any comments anymore to this article. I responded to Frank's 72 msg, but I can't see it on this page, not even the message "Your comment awaits moderation"? This was my reposnse to Frank:

Hi Frank, thank you for engaging me.

How do you handle MarkC's point:

Luke 24:39 – "Behold my hands and my feet, that it is I myself: handle me, and see; for a spirit hath not flesh and bones, as ye see me have."

I've posted three times my comment on this, even before him quoting it. Please see comment 70, 38 and 23.

I find nowhere in scripture that says Jesus was not able to achieve all of his appearances and ascension w/ his new body.

But that is what I'm saying as well. With his new body, when he became a spirit (1 Co 15:45). When you say new body, do you still think he was resurrected in the "old" body?

On the other hand, I think I know what you mean: that there's no Scripture to say a *fleshly body* cannot do what Jesus did? Have you ever taken into consideration the possibility that the scriptural accounts of those appearances serve exactly that purpose, of showing he was not flesh anymore, but spirit? What nature-wise fleshly being can do what he did? Can flesh be immaterial – as Jesus *materialized* in the middle of a closed room? How many fleshly bodies does a man have – because Jesus obviously showed himself in many?

These and the other similar scriptural aspects I mentioned in my earlier post should be an indication that as to his nature, he is not flesh anymore, especially since it is stated about him that he became a spirit (1 Co 15:45 again). That his nature could not have been flesh and blood is clearly stated by Paul, a nature of flesh and blood cannot inherit the Kingdom of God – the heavenly kingdom of God. If we have borne the image of the Adam – being nature-wise flesh and blood -, we will also bear the image of the Jesus – being nature-wise as him, a spirit (15:49).

As to what Ray said, I certainly do not agree with him.

Jesus said the meek shall inherit the earth, and taught us to pray, "Thy Kingdom come, thy will be done on earth as it is in heaven."

These are another integral part of my belief, together with:

Psalm 37:29 The righteous will inherit the land And dwell in it forever.
Micah 4:4 Each of them will sit under his vine And under his fig tree, With no one to make them afraid, For the mouth of the LORD of hosts has spoken.

and others like this. In short, this relates to resurrection in this way:

Revelation 20:6 Blessed and holy is the one who has a part in the first resurrection; over these the second death has no power, but they will be priests of God and of Christ and will reign with Him for a thousand years.

If there's a first resurrection then there's also a second one. This 2nd one is presented also here:

Revelation 20:12-13 And I saw the dead, the great and the small, standing before the throne, and books were opened; and another book was opened, which is the book of life; and the dead were judged from the things which were written in the books, according to their deeds. And the sea gave up the dead which were in it, and death and Hades gave up the dead which were in them; and they were judged, every one of them according to their deeds.

Two key differences: the ones benefiting from the 1st resurrection are judging (rev. 20:4), the ones of the 2nd are subject to this judgement. The first ones are "holy" and will reign with Christ, the other ones are not said to be holy, neither reigning with Christ.

The first ones judge and sit on thrones again:

Matthew 19:28 And Jesus said to them, "Truly I say to you, that you who have followed Me, in the regeneration when the Son of Man will sit on His glorious throne, you also shall sit upon twelve thrones, judging the twelve tribes of Israel.

1 Corinthians 6:3 Do you not know that we will judge angels?

Also, the first ones are not judged after resurrection, as in Rev. 20:12-13 (they are doing the judging, they are not judged):

John 5:24 "Truly, truly, I say to you, he who hears My word, and believes Him who sent Me, has eternal life, and does not come into judgment, but has passed out of death into life".

These ones being resurrected first are privileged – they are holy, will reign with Christ. Why? They "Revelation 20:4 had been beheaded because of their testimony of Jesus and because of the word of God"; "You are those who have stood by Me in My trials" – Luke 22:28. And so on. These have part of the resurrection Paul mentions in 1 Co 15. Spiritual bodies.

But others are judged after resurrection:

John 5:29 those who committed the evil deeds to a resurrection of judgment. – the judgment of Rev. 20. Of these, only those who are not written in the scrolls are thrown in the lake of fire, the others receive a favorable judgment.

And maybe these are the ones who will inhabit earth forever – not that the ones of the 1st resurrection cannot come on earth and enjoy their stay as long as they want to. I think these of the second resurrection would be resurrected in flesh and blood, like those who Jesus raised in the 1st century. I don't see them flying through walls, changing bodies or flying to heaven with the angels, sitting next to God. These are flesh and blood, humans just like Adam and Eve was. God's purpose of humans populating earth has not changed, as none of His purposes change.

on 10 Feb 2009 at 8:34 am

77

Frank D

JohnE, Thank you. As I go back and read your comments, I guess the best way to distill your position is:

Jesus' body can be "flesh and bone" when it needs to and can vanish when it needs to. This is the same type of body believes in the first ressurection will receive.

Philippians 3:21:
Who shall change our vile body, that it may be fashioned like unto his glorious body, according to the working whereby he is able even to subdue all things unto himself.

Frank D,

that is one aspect of my position, a corollary rather, of this:

Jesus is a spirit. Flesh and blood are not "native" to him now, but are something he can "produce" and "wear" if he wants to.

Thank you.

sounds like gnosticism to me

Then the Bible promotes gnosticism. I invited you to present your Biblical arguments against my scriptural view, and you did not. Instead, you confess it "sounds" to you like gnosticism. Makes sense.

BTW, at least two of your fellow believers think that angels only *appeared* to have physical bodies, and nobody else said they disagree. "Sounds like gnosticism to me". How ironic, isn't it? Do you guys promote this teaching officially, or only in deep buried comments on this page?

JohnE,

please pursue a civil tone in your comments…we are all brothers and sisters in Christ

Angels did appear as humans at times and at other times they appeared as winged creatures. I don't know what that has to do with gnosticism. Jesus is not an angel, he is a human being (1 Tim 2.5).

The gnostics were the ones who said Jesus was really a spirit being who took on flesh but was not really human

Sean, where in my comments do I not display a civil tone? If you call me a gnostic, do you mind being called a gnostic as well? And may I suggest you something? If you want to be an example, please be more tactful when accusing somebody of gnosticism. Throwing a label without any explanation or attempt to first address ones points (especially when previously invited!) is not helpful at all.

Angels did appear as humans at times and at other times they appeared as winged creatures. I don't know what that has to do with gnosticism.

In some instances it is made clear they had physical bodies. Please read the comments starting with 68. If they had physical bodies and you say they only appeared so, that sounds like gnosticism.

Jesus is not an angel, he is a human being (1 Tim 2.5).

Where did I say Jesus is an angel? What is your purpose when saying he is not an angel?

1 Timothy 2:5 For there is one God, and one mediator also between God and men, the man Christ Jesus,

This verse is not necessarily saying Jesus is NOW a man; in my view, this is an anachronistic reference to Christ as a man: his suffering and self-sacrificing act as a *man* enables him to be a mediator between God and men. Just as Paul said once that:

1 Corinthians 2:2 For I determined to know nothing among you except Jesus Christ, and *Him crucified*.

Paul only knows Jesus crucified? He doesn't mean he knows Jesus as crucified NOW, he rather refers to what he was; he knows very well Jesus is now sitting at the right hand of God.

Paul makes clear what he thinks Jesus has become after being resurrected: a spirit (1 Co 15:45). I also listed a number of other scriptural and logical arguments, if you want to argue Jesus is NOW a man, please deal with them.

The gnostics were the ones who said Jesus was really a spirit being who took on flesh but was not really human

That is inaccurate. They believed Jesus was a spirit even before being resurrected, while he was on earth. Do you think I believe that? Please read the whole thread then.

Also, just because gnostics say something, it doesn't mean they invented it or hold a monopoly on it. When Paul says Jesus is a spirit, it should sound to you like gnosticism. If the gnostics said his name was "Jesus", you sound like a gnostic when saying his name was Jesus.

You will say no, I have testimony from the Bible writers that his name was Jesus. So do I regarding the fact that he became a spirit. Be careful, your sword can cut both ways.

Sean, where in my comments do I not display a civil tone?

your sarcasm :

Then the Bible promotes gnosticism. I invited you to present your Biblical arguments against my scriptural view, and you did not. Instead, you confess it "sounds" to you like gnosticism. Makes sense.

your pejorative tone when you said:

Do you guys promote this teaching officially, or only in deep buried comments on this page?

I could go on and on citing examples from above. You have been repeatedly offensive in your tone. I know it is very difficult to communicate tone in written form, so if I and others are mistaken about yours, please forgive. We are Christians here and want to have godly dialog. That doesn't mean we can't agree and say something sounds like "gnosticism" or sounds like ________ or whatever.

JohnE, I do not have the time or desire to argue with you about whether or not Jesus is a human being. Paul clearly states that at as a fact post ascension in 1 Tim 2.5 (1 Cor 2.2 is obviously a hyperbole). I do not find your arguments convincing and historically the gnostics did not believe Jesus to be human. I'm sorry if I offended you.

~grace & peace

Sean,
it seems I need to repeat myself again: I did not mean any sarcasm or pejorative tone in my written comments. As you yourself write, it is difficult to interpret tone in writing. If it seemed pejorative, I apologize for that.

Now as to 1 Cor 2.2 being a hyperbole, it seems it is not the case. In the context, Paul explains he did not use superiority of speech or of wisdom when proclaiming to them the testimony of God. He doesn't want to know anything about that. He instead only knows Christ crucified, something utterly opposed to the wisdom of Greeks.

So as pertaining to the context, this is not a hyperbole, a figure of speech in which statements are exaggerated. Only taken out of context can his statement be considered as such. And by the way, he also says something similar before 1 Co 2:2:

1 Corinthians 1:22-23 For indeed Jews ask for signs and Greeks search for wisdom; but we preach Christ crucified, to Jews a stumbling block and to Gentiles foolishness

He doesn't mean Christ is NOW crucified, nor does he resort to a hyperbole, he just refers to a state Christ has been in, in the past – because it was a state of utmost importance. Back to 1 Tim 2:5, just like 1 Co 2:2, Jesus' status as a man indeed seems a reference pointing back in time, towards a previous state: the next verse continues:

1 Timothy 2:6 who gave Himself as a ransom for all

And let's recognize 1 Co 15 and 1 Ti 2 for what they are. 1 Ti 2's theme is not the nature of Jesus, but rather that salvation is intended by God to all people, even the for the kings who are in authority – and that salvation is mediated by Jesus, a man who sacrificed his life for all mankind.

On the other hand, 1 Co 15:35-58 is specialized on the nature of the resurrected, and so the nature of Jesus himself. *This* is where this subject is discussed. The two passages cannot be put on the same level. And here, Jesus, the second Adam, a man, flesh and blood, has become a spirit.

At the time Paul wrote 1 Timothy Jesus was already ascended into heaven. He was and still continues in his role of mediation (1 Tim 2.5). In addition, Paul refers to Jesus as a human in Acts 17.31 as well.

Acts 17:31 31 because He has fixed a day in which He will judge the world in righteousness through a Man whom He has appointed, having furnished proof to all men by raising Him from the dead."

Jesus was born a human being, the second Adam, he died as a human being, he was raised as a physical human being and he will return as a human being. He is not an angel.

Jesus was also in heaven at the time of 1 Co 2:2 being written. His mediation began while living on earth, as a human. The same is to be said about Acts 17:31, being a judge. He was already appointed as judge while on earth, as a man:

John 5:22, 27 "For not even the Father judges anyone, but He has given all judgment to the Son" […] He gave Him authority to execute judgment, because He is the Son of Man.

When Paul speaks to the pagans at the Areopagus, Paul states that God appointed that *man* who died, the one called Jesus, the one who was resurrected from the dead, to judge the world:

Acts 17:31 He will judge the world in righteousness through a Man whom He has appointed, having furnished proof to all men by raising Him from the dead

His talk points back in time again, to the Jesus that was killed and resurrected, no mention is made about his current position/location/status, that he is *now* in heaven, and that he is *now* at the right hand of God. Again like in the previous case, Paul's speech at the Areopagus does not specialize on the nature of Jesus. We happen to have one such passage, 1 Co 15. If you want to specifically know what Jesus' current nature is, what he has become, that is the place to look at.

Acts 17 does not state "Jesus is now a man, or will be a man *when he will judge the world*. But 1 Co 15 deals exactly with that: what Jesus was, a man, and what Jesus has become, a spirit.

Acts 17.31 clearly states that God will (future) judge the world in righteousness through a man.

That is as clear as it gets. If the Jesus who comes to judge is not a man then Paul is a liar.

Well, no need to resort to reductionistic arguments. This is not about whether Paul is a liar or not but about what he *meant* when he said it. His reference to Jesus clearly has in view the Jesus that walked among men on earth, supported by the fact that he makes reference to a *past* event, his resurrection. *That* person is preached by Paul. *That* person will do the judging in the future; Paul provides the context of Jesus, grounds him in history, establishes a link between his former circumstances and his future activity as a judge.

And again, Paul never intended his speech to be a discourse on Jesus' nature. We already have one in 1 Co 15, where he talks *specifically* about that.

…and yet I Cor 15 does not say Jesus "IS a spirit." It refers to a "spiritual body," and that was the debate – what does a "spiritual body" mean?

The only other passage that "seems" to say "Jesus is a spirit" is II Cor. 3:17 – "Now the Lord is that Spirit: and where the Spirit of the Lord is, there is liberty." But when it says "THAT spirit" what spirit is it referring to? The context of the chapter is referring to the "Spirit of the living God" (v. 3), the contrast of "the letter" vs "the spirit" (v. 6), the "ministry of the Spirit" (v. 8 ), also called "the ministry of righteousness" and contrasted with "the the ministry of condemnation" (v. 9). After all that, when Paul says that "the Lord is that spirit" it is obviously talking about the ministry of the holy spirit, and he goes on to say in the same verse, "where the Spirit of the Lord is, there is liberty." It has nothing to do with Jesus being a spirit being in heaven. He was a man on earth in the past, he will be a man when he returns to judge, and he remains a man in the interim, albeit glorified and seated at God's right hand.

No offense, but if you think "1 Co 15, where he talks *specifically* about that. [Jesus' exalted ontological essence]", then we've got some serious reading comprehension issues we need to work through. And of course you still have your enlightenment dualistic reading of 'spirit' over against 'material' which just has no place in the first century.

…and yet I Cor 15 does not say Jesus "IS a spirit." It refers to a "spiritual body," and that was the debate – what does a "spiritual body" mean?

1 Co 15 does say Jesus is a spirit – vs. 45.

The only other passage that "seems" to say "Jesus is a spirit" is II Cor. 3:17 – "Now the Lord is that Spirit: and where the Spirit of the Lord is, there is liberty." But when it says "THAT spirit" what spirit is it referring to?

See above. 2 Co 3:17 does not refer to Jesus, but to God.

No offense, but if you think "1 Co 15, where he talks *specifically* about that.

I already specified above: 1 Co 15:35-… I said:

On the other hand, 1 Co 15:35-58 is specialized on the nature of the resurrected, and so the nature of Jesus himself. *This* is where this subject is discussed.

That *this* is the subject is clear: 1 Corinthians 15:35 But someone will say, "How are the dead raised? And with what kind of body do they come?" The rest of his discussion focuses on these 2 questions.

you still have your enlightenment dualistic reading of 'spirit' over against 'material' which just has no place in the first century.

No. 1st century Jews believed God the angels are spirits. They obviously are *not* material.

Acts 17.31 clearly states that God will (future) judge the world in righteousness through a man.

That is as clear as it gets.

That is not as clear as it gets. It gets way more clear when you explore passages that actually deal with the subject of Jesus' nature: 1 Jo 3:2, 1 Co 15, 1 Pe 3:18.

on 12 Feb 2009 at 5:15 pm

94

Karl

Hello JohnE,

I've been following the discussion and I agree with a lot of points you are making especially about 1 Corinthians 15. It is nearly impossible to read that chapter and come away with the doctrine of the "resurrection of the flesh." But are you now saying that Jesus is no longer a man?

Even Paul says the Spiritual Jesus is still a man:

1 Cor. 15:47 The first man was from the earth, the second MAN is from heaven.

Hi Karl,

thank you for your comments. When I say "man" I'm thinking of Adam and Eve as they were created. They are the standard of what man is.

Now, if you read v. 45, it says the 1st man, Adam, became a soul. The 2nd man, Jesus, who was already a soul, became a spirit.

I don't know what kind of "man" is one who goes through walls *materializing* in the room, becoming invisible, going in the spiritual realm interacting with demons and angels, seeing God, "sitting" at his right hand.

Not sure what man that is, since MAN is what Adam and Jesus were. But I know that all this can be done by a spirit. As I already showed earlier, everything an immaterial being can do, Jesus can do – and those resurrected like him in the future can do. And that is exactly what Paul calls him, a *spirit*. I know God and the angels are spirits, but are men spirits? Can they do all that an immaterial being can do? Can they be immaterial? If yes, then ok, he is a "man". More like a "superman" rather.

But it should be recognized that Jesus and these future resurrected ones are way above what Adam was, what human means. And because of that, I'm not sure we can call somebody like that "human" anymore.

Sorry, forgot to comment on verse 47:

1 Cor. 15:47 The first man was from the earth, the second MAN is from heaven.

They start being referenced in v. 45; that's where the 1st and the 2nd man come from. So yes, the second man, *who we know he became a spirit*, is from heaven.

I John 3:2 and I Peter 3:18 do not define Jesus' nature, they simply refer to it.

I John 3:2 says it doesn't appear what we shall be, but we shall be like him. Well, what is he like? It doesn't say here.

I Peter 3:18 just says he was made alive "in the spirit" which it does not define. So again we must understand it in light of other Scriptures.

So both those passages depend on your definition of "spirit" and/or "spiritual body" from I Cor. 15. The context of the chapter is the resurrection, both of Jesus and of his followers in the future.

20 But now Christ has been raised from the dead, the first fruits of those who are asleep.
21 For since by a man came death, by a man also came the resurrection of the dead.
22 For as in Adam all die, so also in Christ all shall be made alive.
23 But each in his own order: Christ the first fruits, after that those who are Christ's at His coming,

In verse 35, the question is brought up, "How are the dead raised? And with what kind of body do they come?" This introduces the subject of the whole following section: what kind of body will the dead have when they are raised?

36 You fool! That which you sow does not come to life unless it dies;
37 and that which you sow, you do not sow the body which is to be, but a bare grain, perhaps of wheat or of something else.
38 But God gives it a body just as He wished, and to each of the seeds a body of its own.
39 All flesh is not the same flesh, but there is one flesh of men, and another flesh of beasts, and another flesh of birds, and another of fish.
40 There are also heavenly bodies and earthly bodies, but the glory of the heavenly is one, and the glory of the earthly is another.
41 There is one glory of the sun, and another glory of the moon, and another glory of the stars; for star differs from star in glory.
42 So also is the resurrection of the dead. It is sown a perishable body, it is raised an imperishable body;
43 it is sown in dishonor, it is raised in glory; it is sown in weakness, it is raised in power;
44 it is sown a natural body, it is raised a spiritual body. If there is a natural body, there is also a spiritual body.

The context is clearly talking about different kinds of flesh, different kinds of bodies. It is not talking about a spirit being that has no body. Yes, the Jews believed that God and the angels were non-material spirit beings, but they did not believe that a person in the resurrection (which was their hope) would be such a non-material being. For example, Job 19:26 – "And though after my skin worms destroy this body, yet in my flesh shall I see God."

So when we come to verse 45 in I Cor. 15, when Paul says, "The last Adam became a life-giving spirit," it cannot be talking about becoming a being without a body. That would not fit with the entire context. There are many meanings of the word "spirit" including a "spirit of man" and God's holy spirit. It doesn't automatically mean "a spirit being" like an angel.

The "life giving spirit" is contrasted with Adam having been a "living soul." Apparently we will have a different kind of life from what Adam had. And what is the difference between these two types of life, according to Paul in this passage?

50 Now I say this, brethren, that flesh and blood cannot inherit the kingdom of God; nor does the perishable inherit the imperishable.
51 Behold, I tell you a mystery; we will not all sleep, but we will all be changed,
52 in a moment, in the twinkling of an eye, at the last trumpet; for the trumpet will sound, and the dead will be raised imperishable, and we will be changed.
53 For this perishable must put on the imperishable, and this mortal must put on immortality.
54 But when this perishable will have put on the imperishable, and this mortal will have put on immortality, then will come about the saying that is written, "DEATH IS SWALLOWED UP in victory.
55 "O DEATH, WHERE IS YOUR VICTORY? O DEATH, WHERE IS YOUR STING?"
56 The sting of death is sin, and the power of sin is the law;

Granted verse 35 is not a simple one to understand. But any understanding of it must be in harmony with the context, and to say that it means a spirit being without a body contradicts the whole point of the passage, which is the kind of body the dead will have in the resurrection. It is talking about a body that is incorruptible and immortal. And it will have characteristics like the body which Jesus had when he rose from the dead.

I don't know what kind of "man" is one who goes through walls *materializing* in the room, becoming invisible, going in the spiritual realm interacting with demons and angels, seeing God, "sitting" at his right hand.

Not sure what man that is, since MAN is what Adam and Jesus were. But I know that all this can be done by a spirit.

What kind of man can do those things? Apparently a man like Jesus was after the resurrection, since he did them and is called a man. You continue to interpret everything in light of your faulty definition of "spirit." As I said, there are a number of definitions for that word, only one of which is "a being without a body." Check out any Bible dictionary.

I John 3:2 and I Peter 3:18 do not define Jesus' nature, they simply refer to it.

They stil define it and I'll show you how.

I John 3:2 says it doesn't appear what we shall be, but we shall be like him. Well, what is he like? It doesn't say here.

That is a bit inacurrate; here it is:

1 John 3:2 it has not appeared as yet what we will be. We know that when He appears, we will be like Him, because we will see Him just as He is.

"appeared" not "appear", with the addition "when He appears, we will be like Him, because we will see Him just as He is". That means they didn't see him just as he really is. The way he really was "has not appeared yet", it is unknown to human experience, although they experienced Jesus after his resurrection in a flesh and blood body. Therefore he just looked and felt like flesh and blood, but was not his real nature.

I Peter 3:18 just says he was made alive "in the spirit" which it does not define. So again we must understand it in light of other Scriptures.

It defines it when it contrasts it with the flesh. He was killed in the flesh – he was flesh. He was made alive in the spirit, he is spirit. He was not made alive in the flesh.

The context is clearly talking about different kinds of flesh, different kinds of bodies.

Not only that. He says there's one flesh of men. Not many types of flesh of men (39), like you assert – that Jesus' spiritual body will be still flesh, but a "glorious" one, different than what Adam had.

It is not talking about a spirit being that has no body.

A spirit has a spiritual body. See post 61 from "Not in so many words". Where is "body" restricted to flesh?

Yes, the Jews believed that God and the angels were non-material spirit beings, but they did not believe that a person in the resurrection (which was their hope) would be such a non-material being. For example, Job 19:26 – "And though after my skin worms destroy this body, yet in my flesh shall I see God."

See post 76.

So when we come to verse 45 in I Cor. 15, when Paul says, "The last Adam became a life-giving spirit," it cannot be talking about becoming a being without a body.

Of course not.

That would not fit with the entire context. There are many meanings of the word "spirit" including a "spirit of man" and God's holy spirit. It doesn't automatically mean "a spirit being" like an angel.

What is the meaning of spirit here? Please provide scripture that support *that* meaning.

The "life giving spirit" is contrasted with Adam having been a "living soul." Apparently we will have a different kind of life from what Adam had.

Of course, that's what I'm saying as well.

Granted verse 35 is not a simple one to understand.

You mean 45? For me it is easy to understand, don't know about others.

But any understanding of it must be in harmony with the context, and to say that it means a spirit being without a body contradicts the whole point of the passage

Please see above.

What kind of man can do those things? Apparently a man like Jesus was after the resurrection, since he did them and is called a man.

He did them for sure, but a man is a living soul. Adam was a living soul. But Jesus, who was also a living soul, BECAME a spirit. The living soul became a spirit, and humans are not spirits.

You continue to interpret everything in light of your faulty definition of "spirit." As I said, there are a number of definitions for that word, only one of which is "a being without a body."

Please indicate which definition are you referring to, and support that definition scripturally.

JohnE,

I am not the one indicating a particular definition of spirit. You seemed to be arguing all this time that Jesus became a spirit, which to you meant a being without a body. Is that not what you are arguing then?

You continue to interpret everything in light of your faulty definition of "spirit."

That this "spiritual/spirit" is the *opposite* of flesh and blood can be seen (at least I do) clearly from v. 50:

this I'm saying brothers, that flesh and blood cannot inherit the kingdom of God; nor does the perishable inherit the imperishable.

Not only flesh and blood is the opposite of spirit (this explains how Jesus passed through walls and materialized in the room, how he became invisible, how he went to visit the demons kept in prison of the spiritual realm, how he sees God), so not only that, but the perishable, the flesh and blood, is the opposite of imperishable.

I am not the one indicating a particular definition of spirit.

No, you are the one who disagrees with my understanding of spirit. If that is not what spirit is, what exactly is it? If my definition is not good, please provide one yourself – and support it scripturally please. After all, I did so in my case.

You seemed to be arguing all this time that Jesus became a spirit, which to you meant a being without a body. Is that not what you are arguing then?

Oh no, of course not. That did not mean being without a body. Please see above for more details.

A thorough refutation of the Jehovah's Witnesses' doctrine that Jesus was raised as a spirit

Nothing in scripture suggests that we are to live without our body. This is the whole point of the resurrection, otherwise, why do we need a resurrection?

Nothing in scripture suggests that we are to live without our body.

Of course not. When we will be resurrected, our spiritual body will be *our* body.

This is the whole point of the resurrection, otherwise, why do we need a resurrection?

To be alive?

A thorough refutation of the Jehovah's Witnesses' doctrine that Jesus was raised as a spirit

Christ's supernatural resurrection body is 'from heaven,' as Adam's natural body was 'of the earth' (v. 47). But just as the one from 'earth' also has an immaterial soul, even so the One from 'heaven' also has a material body." —When Critics Ask, A Popular Handbook of Bible Difficulties, pp 467-468 (Victor Books, 1992)

In answer, we must consider the fact that Jesus created all things and presently holds all things together (Colossians 1:16-17). It is certainly not unreasonable to conclude that the Lord of this universe, Jesus Himself, can arrange and rearrange the molecular structure of anything at will.

We know from Scripture that immediately upon death, the souls of Christians who die prior to the return of Christ, immediately go to be "with" Jesus (2 Corinthians 5:6-9; Philippians 1:21-23). Since their souls are "with Christ," 1 Thessalonians 4:14 explains that when Christ returns, God "will bring with Him those who have fallen asleep in Jesus." It is not until verses 16 that we see the souls of these Christians reunited with their resurrected bodies. Thus, the first to receive their resurrected bodies are the "souls" of Christians whose bodies have "fallen asleep" in the grave and are presently "with Christ."

Thorough refutation? Coming from you, that is odd.

No, you are the one who disagrees with my understanding of spirit. If that is not what spirit is, what exactly is it? If my definition is not good, please provide one yourself…

As I said in post #97, there are a number of definitions for the word "spirit", including "spirit of man" and God's holy spirit. My point was that the word does not necessarily mean a "spirit being" like an angel.

I think I see where part of the misunderstanding is coming from. I said "a being without a body" but you were saying they have "spiritual bodies." We both were speaking of non material beings, however.

Let me rephrase my position, to clarify. I believe that God and angels are "spirit" – that is, they do not have physical or material bodies (except when angels appeared on occasion).

Now when it comes to a "spiritual body" the only place where that phrase is used is I Cor. 15. You said in post #99, "A spirit has a spiritual body…Where is 'body' restricted to flesh?" It is part of the definition of 'body.' Merriam-Webster defines "body" as:
"the organized physical substance of an animal or plant either living or dead; the material part or nature of a human being." It defines 'flesh' as "the physical nature of human beings."

Also in that post you referred back to post #61, where you had said:

As is the earthy [Adam], so also are those who are earthy [we]; and as is the heavenly [Jesus], so also are those who are heavenly [the heavenly, those who are in heaven with Jesus].

So as is the heavenly Jesus, who has a spiritual body, so are the heavenly. If the heavenly beings are as Jesus, who has a spiritual body, the heavenly beings have spiritual bodies.

This, I think, is the heart of the problem. When you read "heavenly" you interpret it as "heavenly beings," i.e., angels or God. But this is not the ONLY meaning of "heavenly." Likewise when you read "spirit" in these verses, you interpret it as "spirit beings." But again, this is not the ONLY meaning for this word.

From the context of I Cor. 15, we know that it is talking about different kinds of flesh, different kinds of bodies. Some are earthly, some are heavenly or spiritual. It is not talking about whether or not they are material, as "bodies" by definition are material. It is talking about their origin, just like other things that are called "heavenly" because they are from God, such as God's "heavenly kingdom."

You said:

That this "spiritual/spirit" is the *opposite* of flesh and blood can be seen (at least I do) clearly from v. 50…

You can't lump "spirit" and "spiritual" that way. First, not everything described as "spiritual" is "a spirit" or spirit being. Second, while "a spirit" does not have a material body, not everything described as "spiritual" is, by definition, the "opposite of flesh and blood" in the sense of being non-material. This is a big part of the misunderstanding.

When it says "flesh and blood" cannot inherit the Kingdom of God, it's not saying that physical or material bodies of any kind cannot inherit the Kingdom. It is elaborated on in the verses following:

51 Behold, I shew you a mystery; We shall not all sleep, but we shall all be changed,
52 In a moment, in the twinkling of an eye, at the last trump: for the trumpet shall sound, and the dead shall be raised incorruptible, and we shall be changed.
53 For this corruptible must put on incorruption, and this mortal must put on immortality.
54 So when this corruptible shall have put on incorruption, and this mortal shall have put on immortality, then shall be brought to pass the saying that is written, Death is swallowed up in victory.

It is speaking of bodies which are immortal and incorruptible inheriting the Kingdom of God, not bodies that are immaterial.

Regarding the "thorough refutation" of the JW position: Obviously we don't agree with the points JohnE highlighted in his quotation, since it is from a site that believes in the Trinity and the dead being alive in heaven. But its explanation of the Scriptures that are used to prove Jesus is a spirit are sound. Particularly the following paragraphs:

The Greek term, "soma" for "body" is always used in Scripture to refer to physical nature. Likewise, the term "spiritual" is used in the Scripture to denote "supernatural" behavior—not a "spiritual" essence of being. Thus, the phrase "spiritual body" in the passage above speaks of a "physical supernatural" body—not a "spirit body." Another example of the term "spiritual" referring to "supernatural" behavior is 1 Corinthians 2:15 where we read, "But he who is spiritual appraises all things, yet he himself is appraised by no man." The "spiritual" person in both of these passages is behaving in a "supernatural" way, not ontologically transforming "human" essence into "spirit" essence.

Regarding [I Cor. 15:45] Apologist Norman Geisler and Thomas Howe explain: "…life-giving spirit' does not speak of the nature of the resurrection body, but of the divine origin of the resurrection. Jesus' physical body came back to life only by the power of God (cf. Rom. 1:4). So, Paul is speaking about its spiritual source, not its physical substance as a material body… In summation, the resurrection body is called 'spiritual' and 'life-giving spirit' because its source is the spiritual realm, not because its substance is immaterial. Christ's supernatural resurrection body is 'from heaven,' as Adam's natural body was 'of the earth' (v. 47).

Scripture often employs the terms "in the flesh" and "in the spirit" to contrast the fleshly, carnal or sinful way of life with that of the spiritual, godly way of life. For example, at Romans 8:8-9 we read that Christians who have God's Spirit walk "in the spirit" rather than "in the flesh." It is obvious that Paul is not teaching that Christians who walk "in the spirit" are spirit creatures. Rather, Paul is proclaiming that by walking "in the spirit," one is walking by the power of God's Holy Spirit. In the same way, 1 Peter 3:18 proclaims that Jesus rose from the dead "in the [power of God's] Spirit."

Indeed, Jesus who was "made alive in the spirit," did not become a spirit, but was "made alive" to the supernatural, eternal, spiritual realm of life. Jesus was put to death "in the flesh" —that is, in the fleshly realm of sinful man (not that He was sinful, but that He lived among sinners), and He was made alive "in the spirit" —that is, in the eternal (spiritual) realm, no longer bound to earthly life with all its limitations.

Far from claiming that the resurrected human body cannot inherit God's kingdom, [I Cor. 15:50] asserts that the mortal, perishable human body (made of flesh and blood) cannot inherit the immortal, imperishable kingdom of God. Indeed as 1 Corinthians 15:53 states, "this perishable must put on the imperishable, and this mortal must put on immortality."

Another part of the confusion is from the fact that we could both say the same words and mean different things. We could both say, as I said in my previous post, "I believe that God and angels are 'spirit' – that is, they do not have physical or material bodies." But you would mean that they therefore had "spiritual bodies" while I would mean that they don't have bodies.

In addition, we must be careful to distinguish certain phrases. A "spiritual body" is not the same as a "spirit body." A body that is described as "spiritual" does not mean a body that is composed of spirit rather than material flesh.

on 13 Feb 2009 at 9:58 am

111

Frank D

JohnE and MarkC, I really appreciate how you two have debated this. Civility can be a lost art in theological/biblical debate.

I just can't shake the feeling that this is all boiling down to symantics.

1. It seems JohnC and MarkE agree that Jesus currently has a 'spiritual body'.

2. They both agree that it is not the same body Adam had.

3. They both agree the believers in the first ressurection will have a body "like unto his glorious body".

IMHO, one point of contention appears to be: Is Jeus' current spiritual body the same one he appeared in after the ressurection?

JohnE wrote

"when He appears, we will be like Him, because we will see Him just as He is". That means they didn't see him just as he really is. The way he really was "has not appeared yet", it is unknown to human experience, although they experienced Jesus after his resurrection in a flesh and blood body. Therefore he just looked and felt like flesh and blood, but was not his real nature.

Again, IMHO, you are taking some interpretational liberty with your comment "That means they didn't see him just as he really is." You have added the word "really".

Allow me to use 1 John 4:17 as an example.

17Herein is our love made perfect, that we may have boldness in the day of judgment: because as he is, so are we in this world.

Should I read this "as he REALLY is"? If we don't know how Jesus 'really' is, then how can we be like him now?

(I am now going to shoot holes in my own agrument by pointing out that 1 John chapters 3 & 4 are talking about "what manner of love the Father has bestowed upon us". Maybe, just maybe, 1 John 3:2 was never intended to be talking about Jesus' current spiritual body in the phrase "as he is" just as 1 John 4:17 is not about Jesus' current spiritual body but about Jesus' example of love.)

Regarding the "thorough refutation" of the JW position: Obviously we don't agree with the points JohnE highlighted in his quotation, since it is from a site that believes in the Trinity and the dead being alive in heaven. But its explanation of the Scriptures that are used to prove Jesus is a spirit are sound.

Ok, so let me provide as well a refutation of this "thorough refutation" made by these Trinitarians and immortal soul believers.

Romans 10:9 articulates two requirements for salvation. The first is to confess "Jesus as Lord." The second requirement is to believe that "God raised Jesus from the dead." Similarly, the Apostle Paul summarizes the gospel at 1 Corinthians 15:3-5:

"For I delivered to you as of first importance what I also received, that Christ died for our sins according to the Scriptures, and that He was buried, and that He was raised on the third day according to the Scriptures, and that He appeared to Cephas, then to the twelve."

Paul not only states that one of the main tenants of the gospel is the belief that Jesus rose from the dead, but in verse 17, he goes on to say that "if Christ has not been raised, your faith is worthless

Straw man fallacy. I certainly hold to the belief Jesus was raised.

The Greek term, "soma" for "body" is always used in Scripture to refer to physical nature.

Not exactly. "Soma" is also used to denote persons. Here's how Brenton's translation of the Septuagint and other translations render some verses where "soma" occurs:

Genesis 47:12 And Joseph gave provision to his father, and his brethren, and to all the house of his father, corn for each *person*.

1 Chronicles 28:1 And David assembled all the chief men of Israel, the chief of the judges, and all the chief men of the courses of attendance on the *person* of the king

1 Esdras 3:4 Then the three young men of the bodyguard, who kept guard over the *person* of the king (RSV)

2 Maccabees 8:11 So he immediately sent word to the coastal cities, inviting them to buy Jewish *slaves* and promising to deliver ninety *slaves* for a talent (RSV)

2 Maccabees 12:26 Judas then marched to Karnion and the shrine of Atargatis, where he killed twenty-five thousand *people*. (RSV)

Revelation 18:13 and cinnamon and spice and incense and perfume and frankincense and wine and olive oil and fine flour and wheat and cattle and sheep, and cargoes of horses and chariots and *slaves* and human lives.

Then the angels are seen in visions as having bodies:

Ezekiel 1:11,23 And the four had their wings spread out above; each one had two joined to one another, and two covered their *bodies*. […] And their wings were spread out under the firmament, reaching one to the other; two wings to each, covering their *bodies*.

Every kind of created beings have bodies. It is something creatures have. Angels are individuals; not fleshly individuals, but individuals nevertheless. They are conscious, self-aware, they can experience joy – so sadness too – they sing (Job 38:7), they do things, etc. IMO, created individuals have bodies, but not every individual has the same body. All humans have a same body, a flesh and blood one, the angels a spiritual one. Let's see what Paul says.

After he mentions the different types of flesh earthly creatures have, like, humans, beasts, birds and fish, he mentions the *heavenly bodies* heavenly creatures have:

1 Corinthians 15:40 There are also heavenly bodies and earthly bodies [earthly bodies already mentioned, humans, beasts, birds and fish]

The parallel of the earthly creatures – humans, beasts, birds and fish – is "the sun, the moon, the stars". The "sun, the moon, the stars" are placeholders for the heavenly creatures, in contrast with the earthly creatures (the sun, the moon, the stars are not creatures, they are not alive, they are not, and they have not, bodies), and their heavenly bodies have different degrees of glory. That these heavenly body belong to heavenly *creatures* is shown further by what Paul continues to say:

1 Corinthians 15:48-49 As is the earthy Adam, so also are those who are earthy, we humans; and as is the heavenly, Jesus, so also are those who are heavenly, the heavenly creatures.

The heavenly creatures are as Jesus. If they *are* as Jesus, and Jesus has a spiritual body, then the heavenly creatures have a heavenly body, as Jesus.

Likewise, the term "spiritual" is used in the Scripture to denote "supernatural" behavior—not a "spiritual" essence of being. […] "supernatural" behavior is 1 Corinthians 2:15 where we read, "But he who is spiritual appraises all things, yet he himself is appraised by no man." The "spiritual" person in both of these passages is behaving in a "supernatural" way, not ontologically transforming "human" essence into "spirit" essence.

Here's what "supernatural" means (Merriam-Webster):

1: of or relating to an order of existence beyond the visible observable universe ; especially : of or relating to God or a god, demigod, spirit, or devil
2 a: departing from what is usual or normal especially so as to appear to transcend the laws of nature b: attributed to an invisible agent (as a ghost or spirit)

Furthermore, the application of 1 Co 2:15 is highly misleading. The spiritual person of 1 Co 2:15 is the opposite of "a natural man who does not accept the things of the Spirit of God, for they are foolishness to him " (1 Corinthians 2:14); if this is what the "spiritual" of 1 Co 15 means, then Jesus was "a natural man who does not accept the things of the Spirit of God, for they are foolishness to him " before receiving his spiritual body, and so are those who get this spiritual body. This goes back to my repeated request towards Mark, to define what exactly is the "spiritual/spirit" of 1 Co 15, and where can we find scriptural support for that meaning.

Obviously, when Paul says "spiritual men" in 1 Co 3:1, he does not say they "men behaving in a supernatural way".

In response to this heresy, John replied, "…every spirit that confesses that Jesus Christ has come in the flesh is from God; and every spirit that does not confess Jesus is not from God." –1 John 4:2-3 He went on to say that "many deceivers have gone out into the world, those who do not acknowledge Jesus Christ as coming in the flesh. This is the deceiver and the antichrist."—2 John 1:7

Another straw man fallacy. I affirm Jesus came in the flesh.

Likewise, Ignatius who lived from A.D. 35-107, defended the bodily resurrection of Christ. He had been a student of the Biblical Apostle John and was serving as the bishop of Antioch when convicted for his faith in Christ. On the way to his martyrdom in Rome, Ignatius wrote seven letters that testify to the theology of the earliest Christians. He proclaimed:

This is an "orthodox tradition" argument. Since you are not with the "orthodox tradition", I won't bother to much, except maybe to say that first they need to prove Ignatius was the disciple of the Apostle John, and secondly that it is *that* Ignatius who wrote that, and it's not in fact a pseudographia. I say this because some scholars believe some of the writings attributed to Ignatius are in fact forgeries – see "Use of the Early Fathers" by R.M. Grant.

Indeed, Scripture bears witness to this fact when it states that in Christ, "all fullness of Deity dwells in bodily form" (Colossians 2:9)

Of course, in the spiritual body.

John 2:19-22 Jesus answered them, "Destroy this temple, and in three days I will raise it up." The Jews then said, "It took forty-six years to build this temple, and will You raise it up in three days?" But He was speaking of the temple of His body. So when He was raised from the dead, His disciples remembered that He said this; and they believed the Scripture and the word which Jesus had spoken.

There are several aspects that need to be recognized here. Notice how Jesus says about his body:I will raise it up. So the question emerges, who raised Jesus from the dead? Did he do it himself? No, of course not, *Jesus* (I'm not talking about his body), *Jesus* was raised from the dead by his Father (Gal. 1:1, etc). BUT, Jesus raised his body nevertheless. In order to do anything, including raising the temple of his body, he had to be alive and resurrected already. So if Jesus was already alive, and raises the temple of his body again, what body did he have after he was made alive again and before he raised the temple of his body? His spiritual body of course. Proof that the spiritual body and the fleshly body are distinct. Peter makes it clear that although he was killed in this flesh, he was not made alive in that flesh, but in the spirit, IN WHICH spirit he went and proclaimed judgement to the spirits in the prison. He did not go there in the flesh.

So the temple of his body was indeed raised again, Jesus took it from the grave and continued to use it while still on earth – but of course, that was not the only body he used, he used others too, the ones in which the disciples didn't recognize him.

The Watchtower Society argues that Jesus yielded His body of flesh as a final sacrifice for sin so that He could not take his body back without voiding the sacrifice. This argument is flawed because nowhere in the Bible is any example given where the sacrifice of "flesh" atones for sin. On the contrary, all references to the cleansing of sin speak of the "shedding of blood." Hebrews 9:22 states:

"And according to the Law, one may almost say, all things are cleansed with blood, and without shedding of blood there is no forgiveness."

I'm not the Watchtower, nor am I affiliated with it. That aside, their argument is defective. If all was needed to cleanse away sins was only the "shedding of blood", then Jesus could have simply donated blood, no need to die. But the fact is, the sacrificial victim always died under the Law, its body was always affected.

Thus, He proclaimed:

"For this reason the Father loves Me, because I lay down My life so that I may take it again. No one has taken it away from Me, but I lay it down on My own initiative. I have authority to lay it down, and I have authority to take it up again. This commandment I received from My Father." —John 10:17-18

The wrong words are highlighted. He received his *life* back. And it's not that Jesus literally "takes" his life back, since for one to do anything, one must already have life. The verb "lambano" also means "to receive".

1 CORINTHIANS 15:45: "So also it is written, 'The first man, Adam, became a living soul.' The last Adam became a life-giving spirit."

Regarding this passage Apologist Norman Geisler and Thomas Howe explain: "…life-giving spirit' does not speak of the nature of the resurrection body, but of the divine origin of the resurrection. Jesus' physical body came back to life only by the power of God (cf. Rom. 1:4). So, Paul is speaking about its spiritual source, not its physical substance as a material body

But that is not what the text actually says, isn't it? The talk is *specifically* about the nature of the resurrected body, as Paul states in v. 35. Also, other people were raised already by God through Jesus, before his death. Those resurrections also had a divine origin, but it is never said anything about a "life-giving spirit" in their case. Note that *the resurrected one* became a life-giving spirit (v. 45), no such thing as "divine origin of the resurrection". Jesus did not become "the divine origin of the resurrection".

In summation, the resurrection body is called 'spiritual' and 'life-giving spirit' because its source is the spiritual realm, not because its substance is immaterial.

Same mistake, reading into the text. Every resurrection has its source in the spiritual realm, yet not every resurrected has received a spiritual body, nor any of them are said to have been given spiritual bodies. Spirit is what the resurrected *becomes* (v. 45).

But just as the one from 'earth' also has an immaterial soul, even so the One from 'heaven' also has a material body." —When Critics Ask, A Popular Handbook of Bible Difficulties, pp 467-468 (Victor Books, 1992)

Plain wrong.

1 PETER 3:18: "For Christ also died for sins once for all… having been put to death in the flesh, but made alive in the spirit."

Scripture often employs the terms "in the flesh" and "in the spirit" to contrast the fleshly, carnal or sinful way of life with that of the spiritual, godly way of life. For example, at Romans 8:8-9 we read that Christians who have God's Spirit walk "in the spirit" rather than "in the flesh."

Another fallacy. This writer effectively says that Jesus was fleshly, carnal or had sinful way of life.

Paul is proclaiming that by walking "in the spirit," one is walking by the power of God's Holy Spirit. In the same way, 1 Peter 3:18 proclaims that Jesus rose from the dead "in the [power of God's] Spirit."

This is the continuation of the above fallacious argument. The next sentence simply reads the expression "power of God's spirit" *into* the text . A conclusion based on a fallacy is bound to be a fallacy as well.

Jesus was put to death "in the flesh" —that is, in the fleshly realm of sinful man (not that He was sinful, but that He lived among sinners), and He was made alive "in the spirit" —that is, in the eternal (spiritual) realm, no longer bound to earthly life with all its limitations.

Killed in flesh means that "He lived among sinners"??? The context proves this to be a far-fetched interpretation. Peter continues by saying that in this spirit, Jesus then went and preached to the demons. It is clearly about Jesus's spiritual body, not "the eternal (spiritual) realm".

1 CORINTHIANS 15:50: "Now I say this, brethren, that flesh and blood cannot inherit the kingdom of God; nor does the perishable inherit the imperishable."

Jehovah's Witnesses claim that Jesus could not have risen in His human body of flesh and bones, because Scripture states that "flesh and blood" cannot inherit the kingdom of God. Notice that Jesus did not say that His resurrected body was made of "flesh and blood." Rather, He said His body was made of "flesh and bone" (Luke 24:39). This is significant because the term "flesh and blood" is often used in Scripture to refer to mortal humanity

This is hair-splitting. Others too have said that they or others are flesh and bone:

Genesis 2:23 The man said, "This is now bone of my bones, And flesh of my flesh; She shall be called Woman, Because she was taken out of Man."
Genesis 29:14 Laban said to him, "Surely you are my bone and my flesh." And he stayed with him a month.
Judges 9:2 Also, remember that I am your bone and your flesh.
2 Samuel 5:1 Behold, we are your bone and your flesh.
2 Samuel 19:12-13 12 'You are my brothers; you are my bone and my flesh. Why then should you be the last to bring back the king?' 13 "Say to Amasa, 'Are you not my bone and my flesh?
Job 2:5 "However, put forth Your hand now, and touch his bone and his flesh; he will curse You to Your face."

All these were mortal men. Flesh and bones and blood are all characteristic of humans. Jesus was all of this, flesh, bone, blood. And Jesus *was* part of the mortal humanity, since he was human, and he died. So the conclusion is artificial, that somehow, means something totally different than flesh and blood, that flesh and bones is somehow the opposite of flesh and blood, that flesh and bones means immortal, whereas flesh and blood means mortal.

ARGUMENT #5: JESUS WAS NOT RECOGNIZED

Luke 24:13-35 describes an event when Jesus appeared to His disciples on the road to Emmaus, but they did not recognize Him at first. Nowhere in the passage does it say that Jesus had a different looking body. On the contrary, the passage says that the disciples' eyes "were prevented from recognizing Him" (Luke 24:16). It was not until He had finished talking and eating with them that God allowed their eyes to be "opened" so that they could recognize Jesus (Luke 24:31).

So what is it that prevents them to recognize him? God or the simple fact that Jesus had a different body? This writer argues for God, but with no support. Notice how verse 31 does not say that God opened their eyes, but their eyes were opened BECAUSE "He took the bread and blessed it, and breaking it, He began giving it to them"! He does the same thing in Mt. 14:19, this was something that was particular to Jesus, that's how they recognized him, not because *God* opened their eyes. Here's what they say in their own words:

Luke 24:35 They began to relate their experiences on the road and how He was recognized by them in the breaking of the bread.

John 20:15 gives the account of Mary who thought Jesus was the gardener at her first visit to the empty tomb. When we consider the fact that Mary was blinded by her grief and it was still dark because it was "very early in the morning" (John 20:1), it is not surprising that Mary mistook Jesus for the gardener.

If it was so dark in that morning, how come Peter and John were able to see inside the tomb, that it is empty? Obviously, it took a certain time for Mary to get back to the disciples, and by the time they arrived themselves at the tomb, they could certainly see into the tomb, a tomb that had ONE entrance and no windows, so we can imagine that if it was still dark, they could have not seen anything, could not know the the body was missing. Nevertheless, John "looked in, he saw the linen cloths lying there" (John 20:5 )

John 21:4 states, "Jesus stood on the beach; yet the disciples did not know that it was Jesus." Context reveals that the disciples were far from the shore and were not expecting the Lord to be there. However, in verse seven we read that John did indeed recognize Jesus.

John 21:12 None of the disciples ventured to question Him, "Who are You?" knowing that it was the Lord.

Jesus was right in front of their eyes, on the beach with them already, so then why would none of the disciples venture to question Him "Who are You?" knowing that it was the Lord? If it looked like Jesus, why would anyone had to venture to question him who he is? They knew it was because of the miracle that just happened, catching so many fish. Yes, that is how John himself recognizes him without clearly seeing him (v. 7).

Matthew 14:26 records an event in which Jesus' disciples mistook Him for a "spirit."

Many translations say "ghost" rather. They were afraid because he was walking on water, not because he looked different. Or, they might have not even seen clearly who he was, if he was at a certain distance.

At Luke 4:28-30, we read of an incident in which the Jews were about to stone Him for blasphemy. Scripture records that instead of stoning Him, Jesus walked through the midst of the Jews and they did absolutely nothing about it. Don't you think that if the Jews had recognized Jesus in the crowd, they would have continued to try to stone Him?

The context shows this was happening in the synagogue of Nazareth, where people certainly recognized him, even exclaiming "Is this not Joseph's son?" He was one of them, having lived with them for 30 years! They knew he is the son of Joseph without recognizing him? Also, consider that before trying to kill him, Jesus read the from the scroll in the synagogue, before them, in their plain sight. They suddenly didn't remember near the cliff, the one who just read something to them? He escaped miraculously.

ARGUMENT #6: SUPERNATUAL ACTIONS PERFORMED

The Watchtower argues that Jesus could not have performed the supernatural activities He did with His body if it was a physical human body. John 20:26 states, "Jesus came, the doors having been shut, and stood in their midst, and said,' Peace be with you.'" The Society asks, "…how was it possible on that occasion for him suddenly to appear in their midst even though the doors were locked?" —Reasoning from the Scriptures, p. 217

In answer, we must consider the fact that Jesus created all things and presently holds all things together (Colossians 1:16-17). It is certainly not unreasonable to conclude that the Lord of this universe, Jesus Himself, can arrange and rearrange the molecular structure of anything at will.

You probably do not believe that, so I'm not gonna bother.

The text simply states that Jesus appeared and "stood" in the midst of His disciples. It does not say the He passed through the walls or roof.

If he just stood than why were they afraid? They should have been happy and amazed rather. A sudden appearance in their midst is then probably the cause of their fear. The text does not say Jesus walked, or ran, or opened the door, or anything like that. He suddenly appeared in their midst.

RESURRECTION OR REINCARNATION?

I'm not even bother to show the many differences between what I believe and what the reincarnation is, it would be a waste of time.

"Jesus said to him, 'You have said it yourself; nevertheless I tell you, hereafter you shall see the Son of Man sitting at the right hand of Power, and coming on the clouds of heaven.'" —Matthew 26:64 (cf. Daniel 7:13)

By saying of himself "the son of man" he intentionally makes the allusion of Daniel 7:13. And Jesus is "son of man" while telling them this. In other words, "you will see me coming with the clouds". Note that Daniel says it is "one like a Son of Man". Even with his spiritual body, Jesus looked like a son of man, no problem here.

Does the Bible support the idea that only some will receive resurrected bodies?

All resurrected ones will have bodies.

We know from Scripture that immediately upon death, the souls of Christians who die prior to the return of Christ, immediately go to be "with" Jesus (2 Corinthians 5:6-9; Philippians 1:21-23).

We certainly do not know that.

No, you are the one who disagrees with my understanding of spirit. If that is not what spirit is, what exactly is it? If my definition is not good, please provide one yourself – and support it scripturally please. After all, I did so in my case.

As I said in post #97, there are a number of definitions for the word "spirit", including "spirit of man" and God's holy spirit. My point was that the word does not necessarily mean a "spirit being" like an angel.

If there are a number of definitions for the word "spirit", please share with me exactly which one of them you have in mind for this instance.

Let me rephrase my position, to clarify. I believe that God and angels are "spirit" – that is, they do not have physical or material bodies (except when angels appeared on occasion).

Correct, that is what I believe as well.

Now when it comes to a "spiritual body" the only place where that phrase is used is I Cor. 15. You said in post #99, "A spirit has a spiritual body…Where is 'body' restricted to flesh?" It is part of the definition of 'body.' Merriam-Webster defines "body" as:
"the organized physical substance of an animal or plant either living or dead; the material part or nature of a human being." It defines 'flesh' as "the physical nature of human beings."

But the Merriam-Webster is written by 20th century people, who's goal wasn't to keep in sync with the biblical context. I don't think they checked 1 Co 15 before writing their definition.

This, I think, is the heart of the problem. When you read "heavenly" you interpret it as "heavenly beings," i.e., angels or God. But this is not the ONLY meaning of "heavenly."

Please see my previous post, I explore this more in depth there. Also, if this is not the only meaning (and in general, it is not), please indicate what the meaning is.

Likewise when you read "spirit" in these verses, you interpret it as "spirit beings."

This is the *only* meaning when it is said an entity, somebody, is spirit. Compare with John 1:14 – the word *became* flesh, and it *WAS* flesh, and then Jesus *becomes* spirit – so likewise, Jesus *IS* spirit.

It is not talking about whether or not they are material, as "bodies" by definition are material.

That is exactly what he's talking about: psychikon also literally means "physical". And "body" is not by scriptural definition material, this is exactly what we are debating. Please see above where I indicated the discussion on this.

That this "spiritual/spirit" is the *opposite* of flesh and blood can be seen (at least I do) clearly from v. 50…

First, not everything described as "spiritual" is "a spirit" or spirit being.

I am not talking about "everything", I am talking about 1 Co 15. If flesh and blood is perishable, and this spiritual body is imperishable, than that is its opposite. Just as the perishable is the opposite of imperishable, so is flesh and blood to spirit. And again, we are stuck here because nobody wants to say what exactly is this spirit. All I repeatedly hear is "there are a number of definitions", but no one dares to advance a particular definition, with scriptural support.

When it says "flesh and blood" cannot inherit the Kingdom of God, it's not saying that physical or material bodies of any kind cannot inherit the Kingdom. […] It is speaking of bodies which are immortal and incorruptible inheriting the Kingdom of God, not bodies that are immaterial.

I disagree with "when it says "flesh and blood" cannot inherit the Kingdom of God, it's not saying that physical or material bodies of any kind cannot inherit the Kingdom". I think this reasoning is a bit forced because the reference to flesh and blood is undoubtedly a reference to something physical, material, to what humans are made of. If Paul says that these are "perishable", then naturally, the "imperishable" is not flesh and blood; otherwise the imperishable is perishable. He also says that what is mortal is "swallowed up" by life (2 Co 5:4) Something that is swallowed up is something that has been done away with.

A "spiritual body" is not the same as a "spirit body."

I never said anything about "spirit body"; it's like saying "flesh body". It is an adjective to be used here, not a noun, "fleshly", "spiritual". If having by nature a fleshly body means you *are* flesh, then spiritual body means you *are* spirit. I say this in the absence of any affirmative response to my request of defining what that "spirit" is, with scriptural support.

Frank,

"when He appears, we will be like Him, because we will see Him just as He is". That means they didn't see him just as he really is. The way he really was "has not appeared yet", it is unknown to human experience, although they experienced Jesus after his resurrection in a flesh and blood body. Therefore he just looked and felt like flesh and blood, but was not his real nature.

Again, IMHO, you are taking some interpretational liberty with your comment "That means they didn't see him just as he really is." You have added the word "really".

No problem, I can take the "really" out:

The way he indeed was "has not appeared yet", it is unknown to human experience, although they experienced Jesus after his resurrection in a flesh and blood body. Therefore he just looked and felt like flesh and blood, but was not his real nature.

Maybe, just maybe, 1 John 3:2 was never intended to be talking about Jesus' current spiritual body in the phrase "as he is" just as 1 John 4:17 is not about Jesus' current spiritual body but about Jesus' example of love.)

Maybe yes, maybe no, there is always more than one possibility, but there's always only one intended, the one the writer had in mind. There's a big difference between 4:17 and 3:2. In 4:17 they already are as he is. In 3:2 John doesn't even know what exactly will they be. Also, in 3:2 this is something *to see*. We will see him just as he is, in a way we have never seen him before.

JohnE,

We're still going in circles. You are convinced of your definitions for words like "heavenly" and "spirit" which are colored by the concept of people being composed of multiple parts that can be divided, which is not how the Hebrew mindset saw it. You keep saying nobody has put forth a definition, but we have, you just don't agree with them. I think the time has come for us to simply agree to disagree. There doesn't seem to be any prophet in going back and forth on this.

P.S. –
You want spiritual support for our definitions, but I have said more than once that there are several ways these words are used, especially 'spirit', and even more Scriptural references that demonstrate the various meanings. There is not space here nor do we have time to post them all. Any decent Bible Dictionary will give you this information.

Mark,
my request was extremely simple: specify which meaning you have in mind and support it scripturally.. But you never did. A very simple request – at least that's how I see it to be.

I realize your request is extremely simple. The problem is that you are over-simplifying a subject that is in some ways difficult to pin down, namely the meaning of words like "spirit" and "soul" as they are used in the Bible. I referred you to standard reference books that show the many ways those words are used, and the Scriptural support for those definitions.

The few definitions I did give, you disagreed with. I pointed out that "spiritual" does not automatically mean "non-material" and that the understanding of what a "spiritual body" is, is elaborated on in the verses before and after that verse, in I Cor. 15. But you insist that your understanding is right, and you don't even agree with my definitions of "body" and "flesh." I don't think the Biblical definition is that much different from the modern one.

Nevertheless, you are entitled to your opinion. So we will have to agree to disagree.

on 11 Apr 2009 at 5:08 pm

119

Brian

I just saw this in a"Times Online" (UK) article by Tom Wright on the significance of Easter. I thought the following paragraph from that article was interesting in light of some of the discussion here.

Let's be clear: the stories are not about someone coming back into the present mode of life. They are about someone going on into a new sort of existence, still emphatically bodily, if anything, more so. When St Paul speaks of a "spiritual" resurrection body, he doesn't mean "non-material", like a ghost. "Spiritual" is the sort of Greek word that tells you,not what something is made of, but what is animating it. The risen Jesus had a physical body animated by God's life-giving Spirit. Yes, says St Paul, that same Spirit is at work in us, and will have the same effect – and in the whole world.

hi everybody,

"Spiritual" is the sort of Greek word that tells you,not what something is made of, but what is animating it.

hmn … wonder from where T. Wright got this definition of the word "spiritual" ?

The risen Jesus had a physical body animated by God's life-giving Spirit.

Yes, the risen Jesus APPEARED at certain times during a period of 40 days following his resurrection in the same body he had before (identifiable by the visible wounds) … and there is reason mentioned for this => so that his disciples could have proof that it was indeed Jesus who had been raised by God from the dead. Furthermore, Peter declared at Pentecost why this was possible …because Jesus' body did NOT corrupt in the grave as he was resurrected prior to his body corrupting.

Yet, when reading what happens at the resurrection from the dead, that the dead are given a "spiritual body" (as Paul expounds), it is clear that Jesus' resurrected SPIRITUAL and glorious body was NOT that former body with the wounds in which he showed himself at certain occasions.

It seems clear that the "normal regular" state of Jesus after his resurrection was that his "spiritual body" was invisible, immaterial … and that in certain instances for a specific purpose he manifested himself visibly materially in his former body. Or do you think that in his resurrected state the normal regular state was his material former body with the wounds, etc. and then in certain instances he did "a disappearing act", or became "immaterial" to make it through closed doors?

I would say, it should be obvious that T. Wright's interpretation of "spiritual" is not quite correct and in his considerations concerning Jesus' resurrected body he has it basically "just the wrong way around"

Cheers,
Wolfgang

on 12 Apr 2009 at 7:19 am

121

Brian

I am wondering if I should have "resurrected" this post.

Wolfgang,

I was going to give a lengthy response to your comment but then I figured why bother. You seem to be quite emphatic in your certainty about this subject. I will say that your explanation of the resurrected Jesus seems indistinguishable from an angel. The thing I like to think most about this is that some day we'll all find out who was right. Won't that be some day. It's not like what we believe about the subject will have one iota of an effect on the way it will really be. My thoughts on how this is all going to look has changed over the years, yet one thing has remained constant — it is going to be great.

Brian,

no lengthy responses are necessary …. actually, the shorter and pointed the better.

When reading the records in the gospels and the beginning of Acts concerning the post-resurrection appearances, do those records indicate that the resurrected Jesus was normally "visibly present in a physical body" during those 40 days and at a few occasions could "disappear" and become "invisible" ? Or do those records indicate that Jesus was normally "invisible and not in his former physical body" and at a few occasions manifested himself and showed himself in his former physical body (as indicated by the still visible wounds, etc) ?

You mention something about "indistinguishable from an angel" … well, ever considered what Jesus' own words concerning the life after the resurrection and his reference that "they will be like the angels" might mean? Were his words not clear enough?

Again … it will be far better to refrain from lengthy explanations which usually lead to deviations miles from the simple questions asked. I would think that the answers to the questions I asked above do not require many words at all … although they might require quite a bit of thinking and re-evaluation of current beliefs ….

Cheers,
Wolfgang

Brian,

no lengthy responses are necessary …. actually, the shorter and pointed the better.

When reading the records in the gospels and the beginning of Acts concerning the post-resurrection appearances, do those records indicate that the resurrected Jesus was normally "visibly present in a physical body" during those 40 days and at a few occasions could "disappear" and become "invisible" ? Or do those records indicate that Jesus was normally "invisible and not in his former physical body" and at a few occasions manifested himself and showed himself in his former physical body (as indicated by the still visible wounds, etc) ?

You mention something about "indistinguishable from an angel" … well, ever considered what Jesus' own words concerning the life after the resurrection and his reference that "they will be like the angels" might mean? Were his words not clear enough?

Again … it will be far better to refrain from lengthy explanations which usually lead to deviations miles from the simple questions asked. I would think that the answers to the questions I asked above do not require many words at all … although they might require quite a bit of thinking and re-evaluation of current beliefs ….

Cheers,
Wolfgang

on 12 Apr 2009 at 11:16 am

124

robert

"The thing I like to think most about this is that some day we'll all find out who was right. Won't that be some day. It's not like what we believe about the subject will have one iota of an effect on the way it will really be."
Brian
it make no difference who is right, as long as God is right.And if you truly believe God is the Truth you need not to understand everything , but by faith to accept it as the truth.

I thank you for touching upon that subject.

There is so many knowlegable people here that instead of trying to interpret the confusing we could uninterpret what has been confused by people who served their own purpose.

God had a purpose in the confusing,but has a greater purpose in whats clear.

From what i have seen here clearing up what has been confused was the basis for this site, but has moved from that.

I am wondering if I should have "resurrected" this post.

Probably not.

I agree Mark.. I read that article (found here: http://www.timesonline.co.uk/tol/comment/columnists/guest_contributors/article6073347.ece) and was going to post it as "case closed" – since it really is the end of the case for resurrection. If Wolfgang cared to understand anything that we've been saying he'd read the 700pg book by NT Wright on it. And then he'd go off and find that no one has responded to it in kind yet. You'd think a specialist in ancient history, who has taught for four decades would get some kind of respect for knowing what he is talking about. But I guess the armchair theologians with no degree or specialty don't care to give any respect at all.

Hi Wolfgang,

my advice is, don't bother anymore. These guys see only what they want to see. Just look at JohnO's arrogant response. It's just simply not worth it. What they value here, more than the Bible, is the holy opinion of these various "experts", trinitarian or "unitarian". THEY have the key of understanding, it is in their light we should understand the Scriptures. Doesn't matter that sometimes they make no sense and give puerile explanations to cover for their biased theology. If they said it, that must be true! Poor unlearned apostles "with no degree or specialty", they'd be labeled worse than "armchair theologians"…

I've asked questions here and got nothing in return; some brushed me away with"I have no time", some of even refused to answer when asked direct, simple questions. So what's the point?

JohnE,

I'm sorry that I give just a little weight to the words of men of upright and holy standing that have given more than half their lives to looking into God's history – I'm sure you do the same in your own life. And then after that, I measure the method that produced the results of their inquiry. Blame me for not finding fault with their historical method.

But when you want a "fair" trial, please produce an unbiased method based on trial and error in assessing history. That is what lies in the gap between us – the method. The results are just the process of following the method. We can't argue about the results when we disagree with the method. It is as useless as debating atheists who claim that miracles cannot (by definition) happen. You have to address the method first. I've laid out my method many many times over. It doesn't help when no one lays out their method, and cross-comments the same questions all over our site.

I'm sorry that I give just a little weight to the words of men

I see indeed why you are sorry. You give weight to the words of men. I give weight to the words of God. I can almost hear the same statement as you made coming from arrogant unbelieving Jews in the 1st century, where they would dismiss Christians as unlearned people, "with no degree or specialty" like the Pharisees and Sadducees have. Where is the wisdom of this world?

About the difference in methodology. Your methodology, the one based on an imperfect-and-incomplete view of history, is – excuse me for being blunt – naive. You think you have all or the majority of variables, and think you can reconstruct with certainty the thinking of 1st century Christians, based on what others write. You believe you can exclude from the start certain facts that are not aligned with your blurred picture of history. You do this to the expense of what the NT writers have written, favoring these late thinkers that decide what took place and what didn't, what somebody thought then and what not. A first class example is how you dismiss John 18, in favor of this "expert"'s views living in the 21st century Boston – you know what I'm referring to.

If you think that's good methodology, you're wrong. My methodology doesn't allow that, because it adheres to what the Scriptures actually say, regardless of how unaligned that is with your version of religious history. If I will have the opportunity to have a chat with apostle Paul about this thread, and he will say exactly what he meant when he wrote 1 Co 15, it would be ridiculous for me to object: "but Paul, you cannot have meant that, 21st century historians say that's impossible!". Just ridiculous.

I was unaware that a lifelong churchman has the "wisdom of this world". Nothing I've written here is my own, I've gleaned everything I've learned from other men. And unless you're on a first name basis with God and/or Jesus and/or Paul, you've done the same. So we're in the same boat, mine is just more transparent. I'm glad you're read all the works I am referring to and have so summarily defeated all of their approaches.

Well, you are aware now. Nothing I've written here is my own, I've gleaned everything I've learned from the NT writers. We are not in the same boat. You're in the boat of this world's wise. I'm in the boat of the apostles. Do not put me in opaque boats, I have nothing to hide. I do not base my theology on anybody else outside the Scriptures. You cannot say the same of course. You're totally opposite.

on 12 Apr 2009 at 9:42 pm

132

John Paul

You give weight to the words of men….

I'm in the boat of the apostles.

The apostles were not men?

John Paul,

don't tell me you don't know it was not their word, but the word of God?

"For this reason we also constantly thank God that when you received the word of God which you heard from us, you accepted it not as the word of men, but for what it really is, the word of God" – 1 Th 2:13

John E.,

I appreciate your comment and further thoughts in the exchanges above.

It seems to me that for some folks here "youthful enthusiasm" and the "popularity influence" of certain "real [that is, "non-armchair" but "full time"] theologians have gained too much influence over their reading and study of the Scriptures in a simple, logical and reasonable ("arm-chair" ? 🙂 way …

Wishing everybody a good week … we here enjoy another holiday today in Germany.

Cheers,
Wolfgang

on 13 Apr 2009 at 5:51 am

135

Michael

Wolfgang,

I agree that after the resurrection Jesus now had a spiritual body and could only be seen in a physical body.

Do you believe that Jesus is still a human being after the resurrection?

Michael,

I agree that after the resurrection Jesus now had a spiritual body and could only be seen in a physical body.
Do you believe that Jesus is still a human being after the resurrection

you would need to first define what you mean with "a human being" … "a human being" is normally defined as a being that has a physical body of flesh and blood and is mortal. I do not believe that after the resurrection Jesus still is a human being as per such definition, do you?

As far as I understand passages such as in ICo 15 concerning the resurrection, I would say that a complete change occurs from physical flesh-blood body to spiritual body as also from mortality to immortality. Thus, I would say that Jesus is "a resurrected human being" …. but not a human being in the sense of what we understand as human being before death.

Cheers,
Wolfgang

on 13 Apr 2009 at 7:01 am

137

Michael

Wolfgang,

I agree that Jesus is not a human being after the resurrection and needed to take on a tabernacle to be visible after the resurrection which is why I believe that John 1: 14 is Jesus after the resurrection.

John 1:14 And the Word was made flesh, and dwelt among us, and we beheld his glory, the glory as of the only begotten of the Father, full of grace and truth.

The word dwelt here does not mean to settle or live among as in Matthew 2:23.

Matthew 2:23 And he came and dwelt in a city called Nazareth: that it might be fulfilled which was spoken by the prophets, He shall be called a Nazarene.

In John 1:14 the word for settle is skenno- to fix one's tabernacle, have one's tabernacle, abide or live in a tabernacle or tent, the same word as in Revelation 21:3 where God dwells among human beings.

Revelation 21:3 And I heard a great voice out of heaven saying, Behold, the tabernacle of God is with men, and he will dwell with them, and they shall be his people, and God himself shall be with them, and be their God.

on 13 Apr 2009 at 9:56 am

138

John Paul

JohnE,
I understand that they were moved by God, but when it comes down to it, they are men, they received the word of God as men and proclaimed it. These men that John O study are men as well and they can be moved by God as much as you and I can. You accuse JohnO of arrogance and then proclaim that it is you and not him or them who have the truth of the word of God.
On both sides you have appealed to scripture, then there was a stale-mate when it came to word definitions and such so there was an appeal to scholars on one end and what looks like circular reasoning on the other.
I'm sorry but it looks like presuppositions are happening on both ends but JohnO is showing how he came to his and Wolfgang and you are not showing how you came to your own. JohnO is just as guilty of the armchair theologian charge that he lays against you, but as he has said time and time again, what he writes is not his own conclusions, they are the conclusions of people who have been trained in this field of study for decades. God gave us teachers and learned men for a reason.

Behold the arrogance of Wolfgang. "Pulling rank" as it were, dismissing the youthful enthusiasm (something he has done several times before.) Dismissing the hard work of learned men who have dedicated their life for the study of God's word with no constructive critique of their work and adopting a "cigar is just a cigar" attitude towards the study of the word of God as given to the prophets and apostles of the 1st century. People you don't know, who come from a background that you don't understand, nor seem to want to.

John Paul,

and Wolfgang and you are not showing how you came to your own.

Oh, really?
Have you not read my various comments where I have expounded my understanding by detailing points and asking pointed questions concerning the Scripture verses which are being discussed? Sure, I have not appealed to N.T.Wright, nor A. Buzzard, or any other person or their works …instead I have expounded scriptures and asked questions concerning what those scriptures in question say and how they can be understood within contexts etc …


Behold the arrogance of Wolfgang. "Pulling rank" as it were, dismissing the youthful enthusiasm (something he has done several times before.) Dismissing the hard work of learned men who have dedicated their life for the study of God's word with no constructive critique of their work and adopting a "cigar is just a cigar" attitude towards the study of the word of God as given to the prophets and apostles of the 1st century.

I have not pulled any ranks, I have simply pointed out what I happen to know when I speak of "youthful enthusiasm" …. in case, you do not know, but I personally know the various "young folks" here, such as John O. or Sean F., and I am their superior in age by quite a few years (or shall I say, I belong to the generation of both their fathers) ….
As for "dismissing the hard work of learned men who have dedicated their life for the study of God'S Word", I can say without any arrogance at all that during my 3 decades of reading and study of the Scriptures, I have invested a little of hard work myself … and I have learned to make a distinction between someone's WORK and that someone as a PERSON. I have made critical comments about various people's WORK, or more accurately those parts which have been quoted, etc … solely based on what I could read there. I am very sure, that people put in hard work to write those books and arrive at their conclusions … but, please note, putting in hard work does NOT mean that the work is accurate or their interpretation is in harmony with what we read in the Scriptures! There are many scholars and church men who have lived throughout the centuries and who have invested hard work in teaching and preaching, and yet, you (and others here as well) most likely would be able to tell me a few names of persons whose theology and works you would consider to be inaccurate and false on a number of topics.

Perhaps you want to go back a few comments and simply answer those questions which I (and John E. as well) have asked?

Cheers,
Wolfgang

according to the Apostle Paul who wrote post-ascension, Jesus is a human being:

 1Ti 2:5  For there is one God; there is also one mediator between God and humankind, Christ Jesus, himself human,

 Act 17:31  because he has fixed a day on which he will have the world judged in righteousness by a man whom he has appointed, and of this he has given assurance to all by raising him from the dead."

Wolfgang, thanks for the compliment. I was starting to feel old with a house, two kids, and my 30th birthday rapidly approaching. 😉

on 13 Apr 2009 at 3:26 pm

142

Michael

1Timothy 2:5 For there is one God, and one mediator between God and men, the man Christ Jesus;

The most quoted verse of scripture in the bible to prove the humanity of Jesus after the resurrection is followed by the most unquoted verse of scripture which puts verse 5 into perspective,

1Timothy 2:6, Who gave himself a ransom for all, to be testified in due time.

Paul is referencing the person that gave his life as a ransom for all which was Jesus before the resurrection.

Hebrews 9:15 And for this cause he is the mediator of the new testament, that by means of death,

Acts 17:31 Because he hath appointed a day, in the which he will judge the world in righteousness by that man whom he hath ordained; whereof he hath given assurance unto all men, in that he hath raised him from the dead.

Again Paul is referencing whom God ordained to judge the world and that was the man Jesus before the resurrection.

Paul does claim that he is not an apostle because of many or even one human being but by Jesus and God the Father.

Galatians 1:1 Paul, an apostle, not of men, neither by man, but by Jesus Christ, and God the Father, who raised him from the dead;

Paul goes on to certify that his gospel was not received or taught to him by a human being but by Jesus.

Galatians 1:11-12 But I certify you, brethren, that the gospel which was preached of me is not after man. For I neither received it of man, neither was I taught it, but by the revelation of Jesus Christ.

Is Paul claiming that Jesus is a human being after the resurrection?

Michael,

I think Jesus was never a man…for what man has such buoyancy as to walk on water!?

on 13 Apr 2009 at 5:04 pm

144

robert

Good question
so who and how many walked on water?
while we are at it
so who and how many brought someone back from the dead?
so who and how many could part water to walk upon dry ground?
so who and how many was caught up to heaven with their earthly body?
so who and how many have the power to create and powers are unlimited to be able for all above to happen?

Sean
i know that your question was baited and 1 of mine is

on 13 Apr 2009 at 6:10 pm

145

JohnE

John Paul,
You should not only understand that they were moved by God, but that they were inspired by God. Are you saying these theologians you appeal to, are inspired by God as well? If yes, then you are obviously not adhering to the Sola Scriptura principle. You can then go ahead and append their writings to the Scripture.

these men can be moved by God

CAN be moved by God or ARE they moved by God? Sorry what's that? You don't know? There you go then.

You accuse JohnO of arrogance and then proclaim that it is you not him or them who have the truth

I'm wondering now if you actually don't know what arrogance is, or you're just trying to paint me as arrogant? If I believe I know the truth and you don't, how does that make arrogant? Was Jesus arrogant?

And please don't tell me about Wolfgang's "arrogance", I'm not his father nor his spiritual supervisor. Adress him you have something to complain about.

As to how I reached my conclusions, I suggest you all drop these rumors and insinuations. You have something to say, say it, don't hide behind innuendos. I would suggest instead quoting the bible if you don't agree with my statements on the subject.

As to your summary, it's not only superficial, it's wrong too. There is no stale-mate about word definitions at all. There's been a continuous refusal on your (all) part to indicate which meaning applies here. The only response i got is thst there multiple ones, without the courage to indicate exactly which one. You don't know which one applies, but you know one thing for sure: it's not the one I'm saying it is. And that shows theological bias.

One question for you. Are you the same John Paul who was congratulating Mark for his misleading statement that angels did not have physical bodies and didn't eat? Also, while we were discussing "spiritual" in 1 co 15, I was saying the bible says Jesus is a spirit, and he kept on coming after me saying the text doesn't actually say that, despite me referring repeatedly to vs. 45. It was only later he realized 45 does actually say that. You people have already made up your mind when you didn't have all the facts! Not only did you not have all the facts, some you already had were wrong. What more can I say, it's amazing.

Hi Wolfgang, you're welcome 🙂

Sean wrote:

according to the Apostle Paul who wrote post-ascension, Jesus is a human being:

1Ti 2:5 For there is one God; there is also one mediator between God and humankind, Christ Jesus, himself human,

Act 17:31 because he has fixed a day on which he will have the world judged in righteousness by a man whom he has appointed, and of this he has given assurance to all by raising him from the dead."

For whoever's interested, we already discussed this. See comments
83-88, 93. Paul does not actually say "Jesus is a human being"; that's just Sean reading into the text.

John Paul:

they are the conclusions of people who have been trained in this field of study for decades.

That makes them right? Then I guess the Pharisees were right too. Whenever you think of writing something like that, consider that these type of arguments were probably used by the 1st century unbelieving Jews against the Christians. And they were worth nothing. Also consider that Jesus said "I praise You, Father, Lord of heaven and earth, that You have hidden these things from the wise and intelligent and have revealed them to infants ".

God gave us teachers and learned men for a reason.

Oh so now trinitarian theologians are your teachers? Hmmm, I guess I didn't consider that possibility.

on 13 Apr 2009 at 7:52 pm

147

robert

10 For the Lord hath poured out upon you the spirit of deep sleep, and hath closed your eyes: the prophets and your rulers, [3] the seers hath he covered. 11 And the vision of all is become unto you as the words of a book [4] that is sealed, which men deliver to one that is learned, saying, Read this, I pray thee: and he saith, I cannot; for it is sealed: 12 And the book is delivered to him that is not learned, saying, Read this, I pray thee: and he saith, I am not learned.

And in that day shall the deaf hear the words of the book, and the eyes of the blind shall see out of obscurity, and out of darkness. 19 The meek also shall increase [6] their joy in the Lord, and the poor among men shall rejoice in the Holy One of Israel. 20 For the terrible one is brought to nought, and the scorner is consumed, and all that watch for iniquity are cut off: 21 That make a man an offender for a word, and lay a snare for him that reproveth in the gate, and turn aside the just for a thing of nought. 22 Therefore thus saith the Lord, who redeemed Abraham, concerning the house of Jacob, Jacob shall not now be ashamed, neither shall his face now wax pale. 23 But when he seeth his children, the work of mine hands, in the midst of him, they shall sanctify my name, and sanctify the Holy One of Jacob, and shall fear the God of Israel. 24 They also that erred in spirit shall come [7] to understanding, and they that murmured shall learn doctrine.

on 13 Apr 2009 at 8:38 pm

148

Gage

13 Apr 2009 at 4:01 pm143 Sean:

"Michael,
I think Jesus was never a man…for what man has such buoyancy as to walk on water!?

____________________________________

Jesus cannot be a man because he walked on water??? I cannot agree with you Sean.

I read a report from the April 2006 issue of the Journal of Paleolimnology…from researcher Nathan Paldor, chairman for atmospheric sciences at the Institute of Earth Sciences at the Hebrew University. I found it a quite interesting perspective. It goes as follows…

| In the report, the team explained how ice could have formed on the cold freshwater surface of the Sea of Galilee between 2,500 and 1,500 years ago when already-chilly temperatures briefly fell during one of two protracted cold periods.

The study said there was a rare combination of optimal water and atmospheric conditions for the development of a unique freezing phenomenon that the researchers called "springs ice." During the time of Jesus — when the temperature in the region was several degrees colder than it is today — this type of ice could have occurred every 100 or so years, said Paldor.

A combination of below-freezing temperature, rain and low to no winds would have been needed to produce the springs ice amid unfrozen water giving the appearance of someone walking on water, said Paldor.

Using records of the Mediterranean Sea's surface temperatures along with analytical ice and statistical models, the study focused on the dynamics of a small section of the Sea of Galilee near the salty springs which empty into it. Doron Nof, a professor at the department of oceanography of Florida State University and Ian McKeague, a professor at the biostatistics department of Colombia University, conducted the research with Paldor.

The salt water from the springs allowed a layer of about 10 centimeters of fresh water on top to freeze while the salt water below remained liquid, explained Paldor.

Their analysis indicates that it is likely that a brief blast of frigid air descended over the lake, dropping the temperature for at least two days, which coincided with the chill which had settled in for a century at least.

The researchers maintain that if these atmospheric conditions existed at the same time over a lake like the Sea of Galilee, a floating ice patch could have developed above the plumes generated by the salty springs. It would have been difficult to distinguish such an ice patch floating on the surface of the small lake from the unfrozen water surrounding it along the lake's western shore in Tabgha — the area of the lake where many archeological finds from the time of Jesus have been documented.

This natural camouflage of the ice would especially have been possible if it had rained after the ice had formed since rain would have smoothed the ice's surface. The ice formed likely would have been thick enough to support human weight.

There are lakes, for example, in Wisconsin, where such a phenomenon has also been observed in modern times, said Paldor. One reader sent him a picture of her dog walking along such a patch of ice on a lake. |

____________________________________

Sounds plausible to me 🙂

on 13 Apr 2009 at 9:24 pm

149

robert

I bet you all are wondering why i posted this.

its to show the simularity between arrogance and ignorance.
also that God had purposed that some things will be revealed when God gets good and ready.
quit trying to force it, just believe.
as far as the clear things go, they are what you must see first

on 13 Apr 2009 at 9:53 pm

150

robert

Gage
that is rediculous
first off it was rough seas in which makes it even harder to form ice and if this man knew physics he would know that moving water exceeds the freezing point by many degrees.
another thing is common sense tells you a boat would have a hard time manuvering if it were ice.
besides that, Sean was just fishing to see if he could get any bites.

on 14 Apr 2009 at 3:23 am

151

Gage

Robert…

Gage
that is rediculous

You are entitled to your opinion.

first off it was rough seas in which makes it even harder to form ice
and if this man knew physics he would know that moving water exceeds the freezing point by many degrees.

Forgive me, I did not realise you were actually there to know what the weather of the seas was! Did it ever occur to you that the ice formed before the stormy seas started? Calm before the storm? Ice forms, storm starts, seas get rough, ice patches float on water, jesus walks on an ice patch formed earlier, before the seas got rough?

another thing is common sense tells you a boat would have a hard time manuvering if it were ice.

Common sense tells me not to pay you any mind. People like you are a dime a dozen 🙂 You see only the speck in front of you, not the big picture. Reminds me of when the world was at one time said to be flat. 🙂

besides that, Sean was just fishing to see if he could get any bites.

Forgive me again Robert, I did not realise you were the keeper of people's intentions or motives.

on 14 Apr 2009 at 6:52 am

152

robert

thinking like that is what polluted the Word of God to bring us the trinity and other traditions

why make something as clear as that passage anything other than what it is.

Obviously Jesus was (and still is) a man. Walking on water or ascending to heaven does not make him superhuman but a human empowered by God to do super things. Sorry to be sarcastic. I was just exposing the reasoning of those who say he is not a human because he did X.

Sean,

Obviously Jesus was (and still is) a man.

since I mentioned above the necessity of defining one's terms in order to be able to communicate clearly, how do you define "a man"?

Cheers,
Wolfgang

I'd rather not define "a man."

Hi Sean,

🙂 hmn ….

what's the problem ? if the term "man" is the problem, just use the perhaps more general "human being" instead

Cheers
Wolfgang

I'd rather not…the word "man" or "human" are perfectly obvious

on 14 Apr 2009 at 3:19 pm

158

John Paul

wolfgang,

Have you not read my various comments where I have expounded my understanding by detailing points and asking pointed questions concerning the Scripture verses which are being discussed?

I used to read your comments often, I found the process to be very frustrating because you seem to argue in circles and rely back on presuppositions with regard what the scriptures and certain words mean. Other people here do the same thing but have a knowledge of things such as cultural context and literary styles that when they are referenced, your 20th-21st century western culture misinterprets.

I have simply pointed out what I happen to know when I speak of "youthful enthusiasm" …

and what was your point in pointing it out? Is enthusiasm a bad thing?

These "young folks" as you call them are pushing 30 which in most cultures is hardly a youth (granted there are some very immature people at this age, i doubt you would apply that to anyone here) its just younger than you.

I am very sure, that people put in hard work to write those books and arrive at their conclusions … but, please note, putting in hard work does NOT mean that the work is accurate or their interpretation is in harmony with what we read in the Scriptures!

This is true, however, they are reading the same scriptures as you and have different understandings and presuppositions. What your problem is is not that what they say is not in harmony with we read in the scriptures.. its that what they say is not in harmony with how you understand the scriptures.

There are many scholars and church men who have lived throughout the centuries and who have invested hard work in teaching and preaching, and yet, you (and others here as well) most likely would be able to tell me a few names of persons whose theology and works you would consider to be inaccurate and false on a number of topics.

and I should be able to tell you why. not just say they are false.

Perhaps you want to go back a few comments and simply answer those questions which I (and John E. as well) have asked?

Which questions might that be that has not been answered anywhere on this site by anyone else? i confess I have not been engaged in this thread, I have interjected my thoughts on a subject that is probably 2 or 3 points removed from the original article. You might want to also address them to whoever you originally asked them to or somebody is talking about the subject like sean is right now. Im very sorry but I don't have time to catch up with everything that has happened so far in this thread.

JohnE,

then you are obviously not adhering to the Sola Scriptura principle.

where is the sola scripture principle taught in scripture?

CAN be moved by God or ARE they moved by God? Sorry what's that? You don't know? There you go then.

and you don't know that they are not, be careful, don't testify against the spirit.

"I'm wondering now if you actually don't know what arrogance is, or you're just trying to paint me as arrogant? If I believe I know the truth and you don't, how does that make arrogant? Was Jesus arrogant?"

arrogant |ˈarəgənt|
adjective
having or revealing an exaggerated sense of one's own importance or abilities

For example

I'm in the boat of the apostles.

no, i dont think jesus had an exaggerated sense of his own importance or abilities.

I would suggest instead quoting the bible if you don't agree with my statements on the subject.

I haven't engaged you in any direct biblical arguments. I've only critiqued your assessment of these scholars

As to your summary, it's not only superficial, it's wrong too. There is no stale-mate about word definitions at all.

sorry that was based on what I read here in marks comment number 118
http://kingdomready.org/blog/2009/01/28/1-thessalonians-414/#comment-40913
which, now i might be mistaken, you never replied to till just now. Looked like a stalemate to me.

There's been a continuous refusal on your (all) part to indicate which meaning applies here.

I have not been involved with that converstation at all except to agree with a certain point that Mark C made (ill get to that in a second.) You might want to repost this and address it to whoever you are talking about.

Like I said to wolfgang above
Which questions might that be that has not been answered anywhere on this site by anyone else? i confess I have not been engaged in this thread, I have interjected my thoughts on a subject that is probably 2 or 3 points removed from the original article. You might want to also address them to whoever you originally asked them to or somebody is talking about the subject like sean is right now. Im very sorry but I don't have time to catch up with everything that has happened so far in this thread.

The only response i got is that there multiple ones, without the courage to indicate exactly which one. You don't know which one applies, but you know one thing for sure: it's not the one I'm saying it is. And that shows theological bias.

That doesn't show lack of courage, it shows humility to say they dont know . It's ok to not exactly know things. Now Im saying the following without knowing the full details of the argument, but if there are3 possible meanings and your 4th doesnt theologically make sense, I don't see anything wrong with holding that bias.*

*(this statement was made without knowing the full details to what I am responding to)

One question for you. Are you the same John Paul who was congratulating Mark for his misleading statement that angels did not have physical bodies and didn't eat?

Yes and no. Thats not the point I was agreeing with in marks statement.

Jesus made a point of demonstrating that he was NOT a spirit. Luke 24:39 – "Behold my hands and my feet, that it is I myself: handle me, and see; for a spirit hath not flesh and bones, as ye see me have."

i thought it was a good point. I said it and forgot about it, im not a regular poster here sorry.

Jesus is a spirit, and he kept on coming after me saying the text doesn't actually say that, despite me referring repeatedly to vs. 45. It was only later he realized 45 does actually say that.

i don't know what youre referring to here, i briefly looked over this post looking at the times the # 45 came up and I didn't see mark denying the text was there, but only denying your interpretation of it.

That makes them right? Then I guess the Pharisees were right too. Whenever you think of writing something like that, consider that these type of arguments were probably used by the 1st century unbelieving Jews against the Christians. And they were worth nothing.

probably? PROBABLY used or WERE used? Sorry what's that? You don't know? There you go then. (I can be a baby too.)

It doesn't make them right, but it does give them merit and worth reasoning out with as paul did (wait wasn't paul one too?) And you bunching them with the pharisees doesn't make them wrong either. What makes them right is if they're conclusions and reasoning are methodologically and scripturally sound.

Oh so now trinitarian theologians are your teachers? Hmmm, I guess I didn't consider that possibility.

You should. There are some smart and wise ones out there.

you people have already made up your mind when you didn't have all the facts! Not only did you not have all the facts, some you already had were wrong. What more can I say, it's amazing

I understand your upset and this might cause you to be confused. But im not any of the people that you have been debating on this subject. calm down please, I forgive you for lumping me in with everybody else here, but you might want to count to 10 and reread your post before you hit submit next time. ( might have learned that from a trinitarian though)