October 31st, 2012 by Sean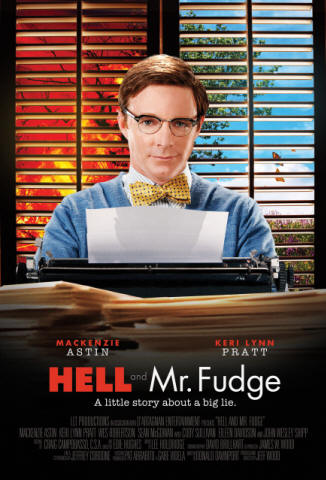 I received this update email on future screenings for the Hell and Mr. Fudge movie. If you live in or near any of the listed cities, try to make it to the viewing and bring as many friends and relatives as you can. To find out more information on any of these, contact Jim Wood at jww@me.com.
Coordinated screenings in at least twenty cities are scheduled for January/February 2013. This limited release involves '"four-walling" — renting theaters — with the support of local individuals, congregations, etc.

While schedules are not yet nailed down, Hell and Mr. Fudge will definitely play in theaters in just a few weeks. Cities include:

Bakersfield, CA
Blacksburg, VA
Columbia, SC
Denver, CO
Grand Rapids, MI
Houston, TX
Monterey, CA
Nashville, TN
Tulsa, OK

More cities on the way:

Arroyo Grande, CA
Chattanooga, TN
Hilton Head, SC
Oklahoma City, OK
Vancouver, WA

We're counting down the weeks and counting up the cities. Want Hell and Mr. Fudge in your home town? Send an email to Jim Wood at jww@me.com. We'd be delighted to count you in!
I'm curious if our friends down in the Nashville area got a chance to see the movie. Also, I know there are several Church of God Abrahamic Faith congregations in the Grand Rapids area. I'll pass this on to them as well.
Leave a Reply